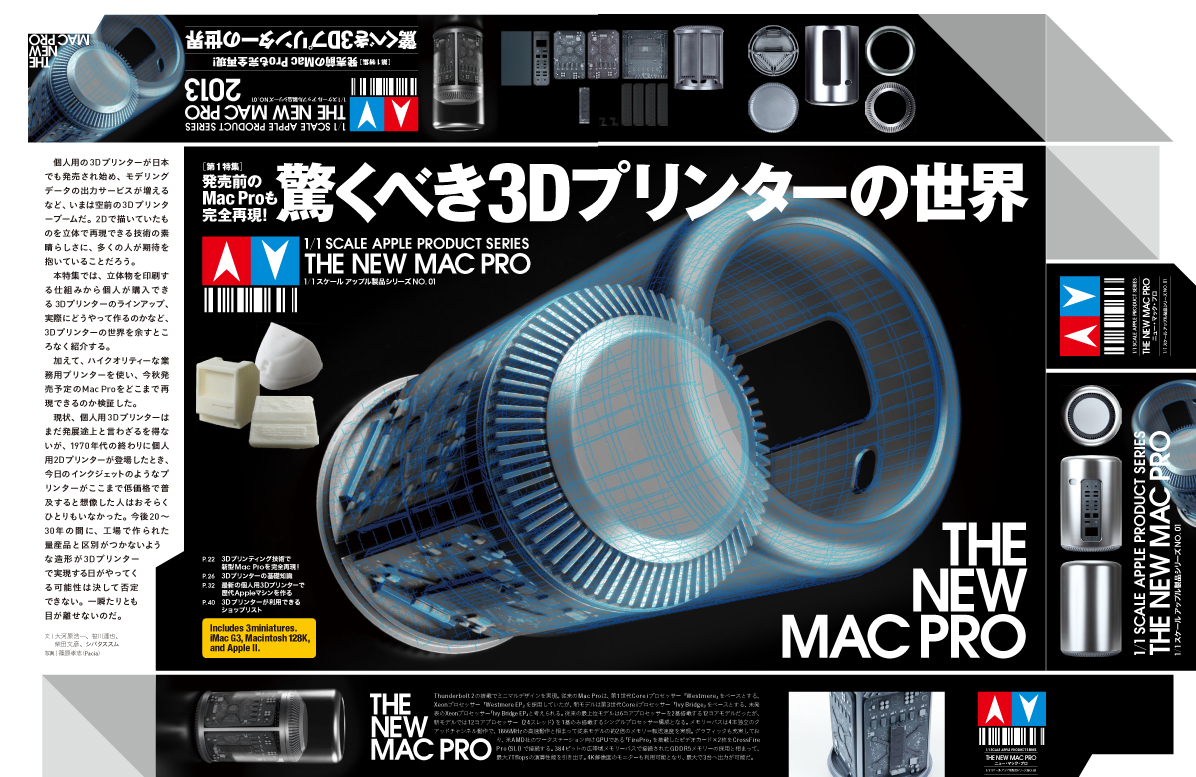 Apple's latest Mac Pro has been completely redesigned from the ground up and will be launching at the end of this year. Japan's MacPeople editors couldn't wait for the new Mac Pro so they decided to 3D print their own replica version of it.
The new Mac Pro was a surprising shift from the traditional tower desktop computer to a more compact, cylindrical type of computer, that wowed attendees at the WWDC this year. It was announced as Apple's new flagship computer with a 12-core, 256-bit Intel Xeon E5 processor with 1,866MHz DDR3 RAM capable of 60GB/s data transmission at the centre of it. Apple claim that the 2013 Mac Pro will last for 10 years.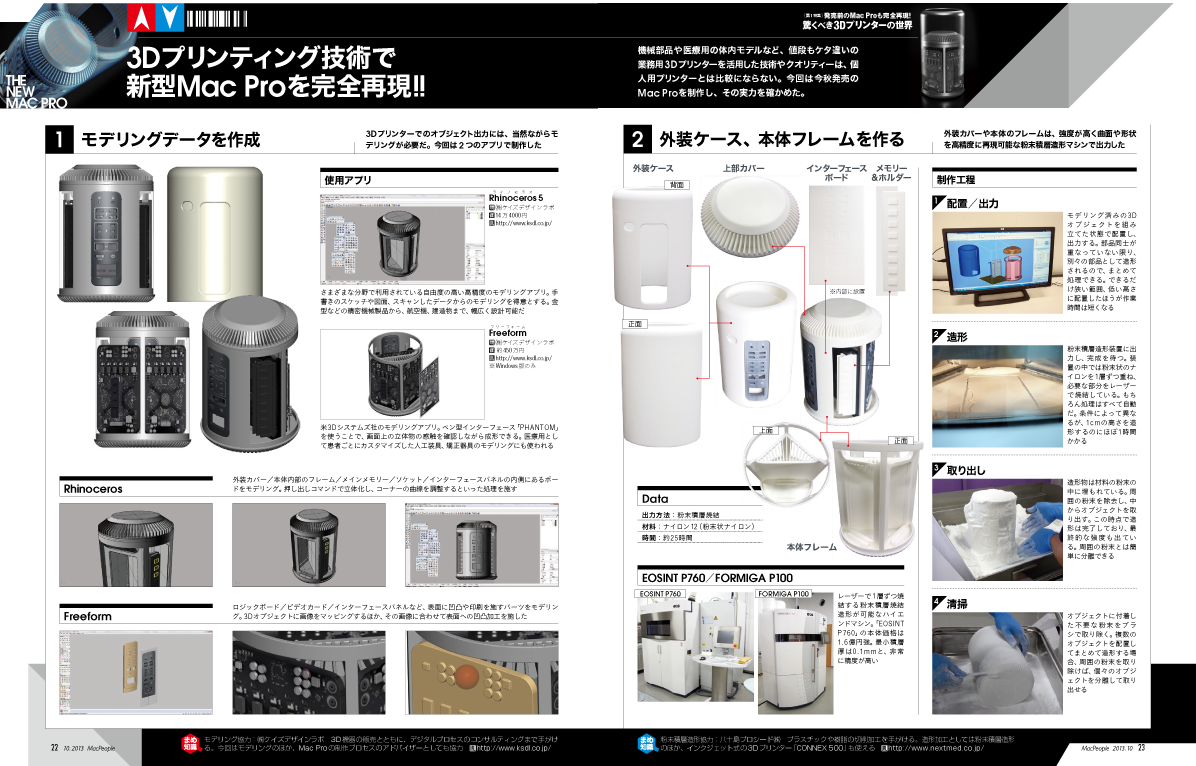 When Japan's MacPeople editors decided to recreate the new Mac Pro from a 3D printer, they realised that they would have to use high quality commercial 3D printers rather than desktop printers. All exterior components were created on a EOSINT P 760 and a FORMIGA P 110 laser sintering 3D printer for the greatest finish. Nylon 12 was the material used by the SLS 3D printers and Shapeways says that the material is 'White, Strong & Flexible'. Finishing the printed parts included polishing and painting.
MacPeople also recreated the internal components, including a replica if the processor and the graphics card. They used a ZPrinter 650 3D colour 3D printer from 3D Systems for the internal parts.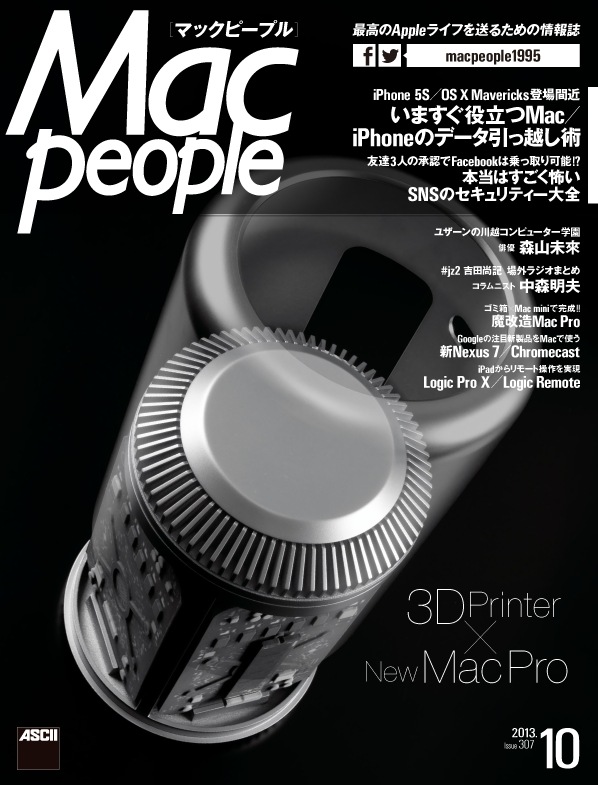 The 3D printed 2013 Mac Pro features in MacPeople's October issue (released on August 29). They include a step-by-step process from modelling the Mac Pro to 3D printing and then finishing the final product.
We think this is definitely a cool project and could see custom computer cases created from 3D printing becoming available in the future.
Here's a video of the new Apple Mac Pro.
http://www.youtube.com/watch?v=rqDioqNM-Kc