MakerBot Replicator 2 Glass Printing Plate Replacement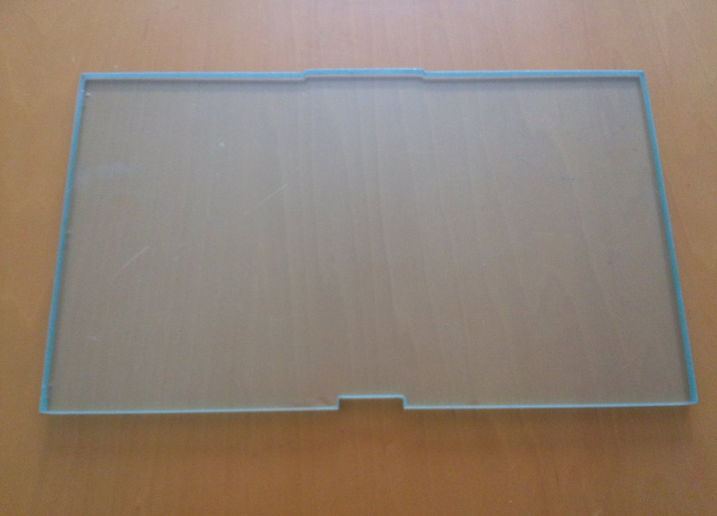 MakerBot's standard Acrylic Plate that comes with the Replicator 2 can come warped from the printer manufacturer, or it will warp after a large print. That's why it is a good idea to replace your standard plate with a super flat, non-warping glass plate. A Glass plate that doesn't have glued on tabs that could come off at anytime, but tabs and notches that are cut into the glass to keep the bed in one spot throughout long prints. This glass plate is made of tempered glass and is tough to shatter. Improve your prints with this glass plate.
Features:
Glass doesn't warp like Acrylic so you can print across the entire surface.
Don't be fooled by the "One-Piece" Glass replacements from other companies as they have Glued on tabs.
Width, Length, and Thickness are identical to Warping Acrylic Plate included by the manufacturer (within tolerances)
Glass is heavier, and thus creates a more stable platform for your 3D Printed Objects.
The Replicator 2 glass plate replacement is currently $119.99, down from $169.99 (29% off). Check it out on Amazon.