3D pens are great gadgets by themselves, but you can enjoy them more and bump up your creativity with 3D pen accessories. With the right accessories, you can multiply your productivity and artistry tenfold while also keeping your workplace tidy, safe, and well organized.
Let's take quick tour at some of the most popular 3D pen accessories in the market today:
1. Carrying Case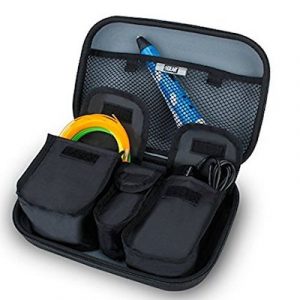 A carrying case for your 3D pens and other accessories that you already have is something that you don't want to live without, especially if you travel a lot and want to bring your toys along.
Having a case dedicated solely to your 3D pens and accessories is a great way to organize your things. And there's no reason why you shouldn't have it. Whether you are a student who loves to doodle while waiting for your next subjects, or an employee who needs to kill boredom while waiting for the clock to strike five, you will need a neat bag to carry your 3D pens and the ever growing list of accessories.

2. Stencils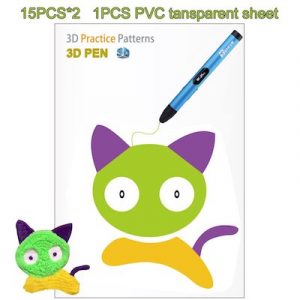 If you are just a newbie in 3D pen art and would love to create artworks in a hurry, then stencils are your friends. You will be surprised to learn that the best stencil on Amazon are really affordable. Start with some simple stencils and work your way up the ladder. Before you know it, you won't even need stencils to create your work.

3. Doodlepad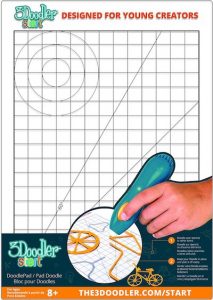 If building your artwork from the ground up still feel foreign to you, why not create them like how you draw on a piece of paper? Doodlepad allows you to trace your 3D drawings very much like the way you do when drawing on paper or any other flat surface. You won't even realize that you are creating 3D drawings until you're done and already holding a 3D printed object you've just created.
Doodlepad even has grids and diagonal lines to help you with the dimensions. Once you're done with the section that you're working on, all you have to do is peel the 3D drawing from the doodlepad's surface.

4. 3D Print Removal Tool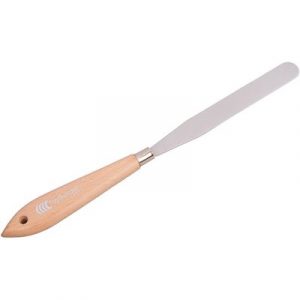 Removing your finished work from a piece of paper or a doodlepad intact can take a lot of patience and the right tools. Imagine how disappointed you'll be if after working for hours on a really great artwork, you see a small part break off while you are trying to lift the drawing from the print bed.
Take note that 3D prints can stick really good after they cool down, especially if you are using certain filaments or materials. A good removal tool will help you neatly detach your 3D drawing without worrying about some pieces suddenly falling off.

5. Filament Refills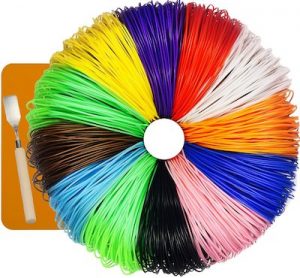 Refills are always welcome in your bag of 3D pen accessories. In fact, you should not walk out the door without ample supply of filament refills in different colors and sizes. Both ABS and PLA refill packs are easily available online and from your favorite art supplies store so there's really no excuse to run out of them on the middle of your work. Pack them alongside your other accessories and enjoy a whole day of continuous doodling.

6. 3Doodler Nozzle Set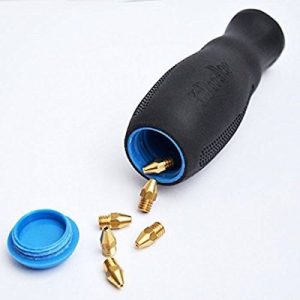 Grab a pack of 3Doodler Nozzle set and never again experience problems in changing the sizes of the lines in your 3D drawings. Nozzle sizes in this pack range from 0.5mm up to 1.5mm. You can also pick among different nozzle shapes like square, triangle, or ribbon. Be adventurous with your work – try and combine different nozzle shapes and sizes to make surprisingly attractive 3D models.

7. Filabot ABS 3D Printing Smoothing Pen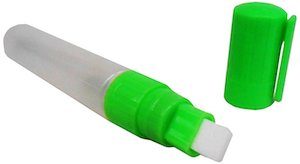 Smoothen any wrinkle in your 3D drawing with this cool Filabot ABS 3D Printing Smoothing Pen. The easy to use acetone applicator can reach any part of your 3D drawing, apply a small amount of acetone to smooth out the surface of the line, and give your artwork a nice finishing touch.

8. Safety Filament Cutter Designed for 3D Printing Pens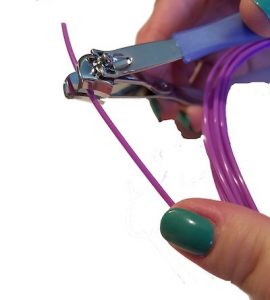 Ensure smooth trim when changing filaments on your 3D pens with this chrome plated steel cutter specifically designed for 3D printing pens. The 4inch cutter is equipped with silicon grip for comfortable handling. It is also applicable for use in cutting and trimming 3D printed artworks.

You can find a good deal of these accessories at Amazon and other online retailers. Check them out next time you are wondering how you can make your 3D pen doodling even more exciting. You may not need all of them at once, but as you go on and become hooked to working with 3D pens, you will notice how your bags of 3D pen accessories grow every day. Try each one and you'll wonder how you were able to doodle without them.