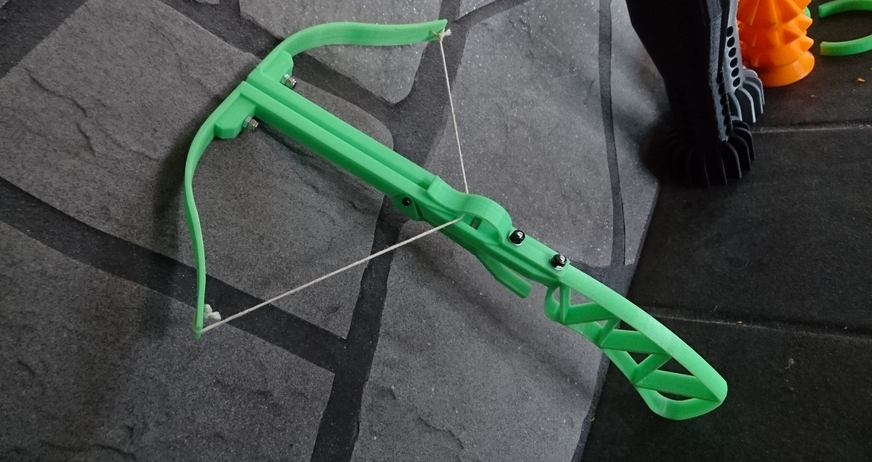 Crossbows played a significant role in many wars all over history and were one of the most deadly weapons available during ancient and medieval times. While Crossbows have been replaced by firearms, they are still used for shooting sports, hunting and when shooting in silence is an important consideration.
CCCanyon from Taiwan has produced a 3D printed mini crossbow that wouldn't win a war, but it would impress your mates. The mini crossbow can be completely 3D printed (including arrow) except for the odd screw and spring. According to CCCanyon the .skp file for SketchUp is available and all the parts should line up correctly.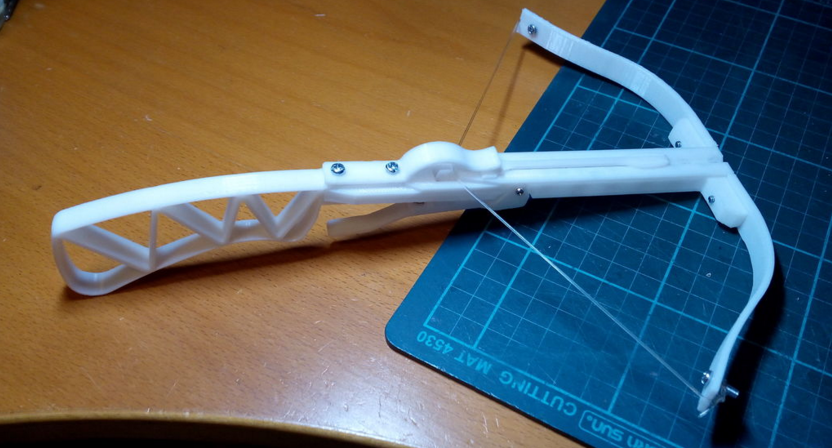 Apparently a MakerBot Replicator 2 was used to print the crossbow at 0.2mm. You'll need to use rafts along with support material and the bow limbs should be printed individually to ensure they are symmetric.
Find the 3D printed mini crossbow on Thingiverse.