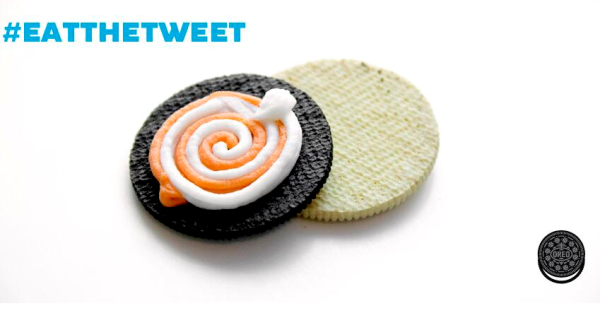 If there's two things that we get asked the most about at 3D Printer Plans, it's either about 3D printed tissue and organs (bio-printing) or 3D printed food. Food created with 3D printers could be used for long space missions or for soldiers on the front line, but Oreo have used them to create custom cookies.
Two vending machines that let you customize your own Oreo cookie's were a big hit at this year's SXSW, with people queuing up for hours to get a chance to make custom cookies. Users were given a range of 'trending flavours to choose from' on a touchscreen display. Flavours ranged from gingerbread, birthday cake, lemon, chocolate, vanilla and peppermint. A choice of four different pattern styles were also available, including bulls-eye, pie shape, stripes and swirls. Once they had selected, they could watch their cookie being printed.
The machines themselves were created by MAYA Design in six weeks. Bonin Bough the owner of Oreo and VP of global media at Mondelez International said, "We're connecting trending moments to the cookie itself."
At the moment, the machines are in their prototype stage but Mondelez International said the custom Oreo vending machines will eventually be brought into mainstream markets. The machines at SXSW will be travelling round the world to conduct further testing.