Kickstarter backers have already received their 3Doodler 3D printing pens, but people who missed out will be glad to here that the 3Doodler with be hitting retail shops with a few changes. Wobbleworks (makers of the 3Doodler) have taken on customer feedback and will be releasing the DoodleStand, the 3Doodler Nozzle Set and DoodleBlocks in conjunction with the retail launch. 3Doodler's will be available in retail stores such as ThinkGeek.com, the MoMA Store and Brookston by the end of this fiscal quarter.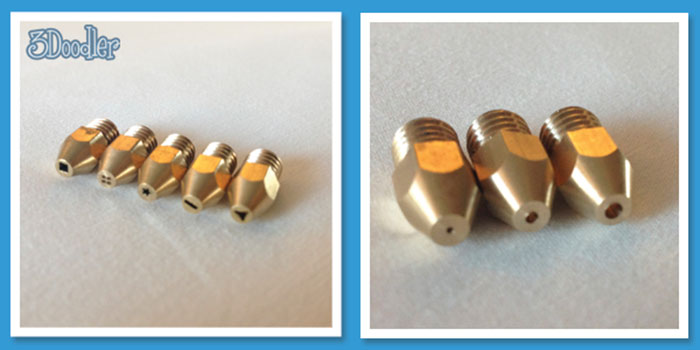 The new Nozzle Set contains a range of different printing nozzles. Wobbleworks plans to include at least six nozzles in the set. The set could include a flat nozzle for a wide ribbon-like extrusion to a triangle or even a star nozzle.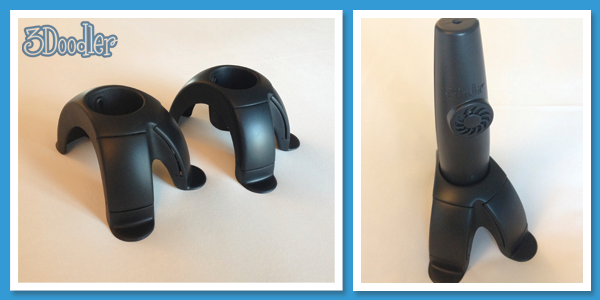 One of the main criticisms aimed at the 3Doodler was that it was difficult to create precise, smooth objects. The 3DoodleStand will hopefully eliminate that problem by stabilizing and guiding the printing pen to create more accurate prints. The two front legs of the stand act as speed control by pressing down on them as you push the 3Doodler along the desired route.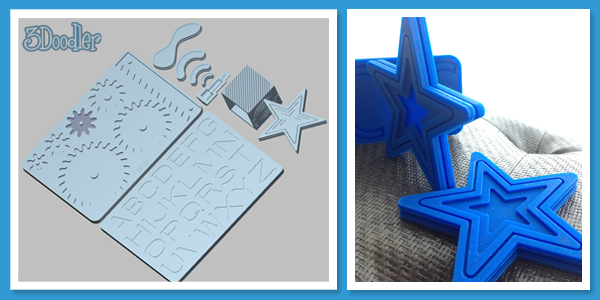 Finally, the DoodleBlocks will be blocks that can be filled, similar to stencils. The blocks will be 3D molds rather than 2D stencils and will be long lasting. The molds will come in various shapes and forms including useful day-to-day shapes and patterns, as well as specially designed 3D structures.