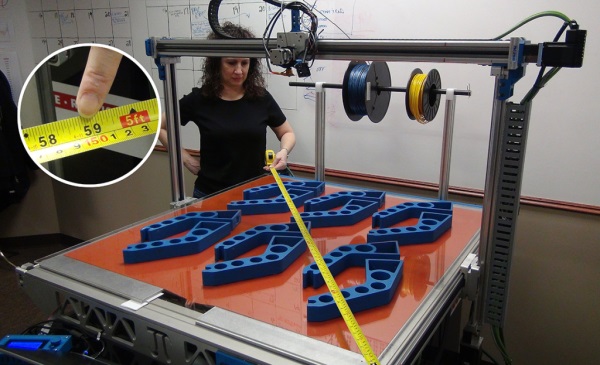 For those looking for a giant FDM 3D printer there is only really one, the BigRep One. At $39,000 a pop, the BigRep One doesn't exactly scream value; however another company has produced a large scale machine for less than half the cost.
The X1000 from 3DP unlimited is capable of producing objects up to 1 x 1 x 0.5m (39"x39"x19") at a layer height resolution of 70 microns. It features integrated stepper motors, with micro-stepping capabilities that allow for up to 25,000 steps per revolution. High quality mechanical components and a rigid frame provide smooth operation.
3DP are offering two versions of the X1000, the base model at $15,999, and the Base-Plus at $16,999. The Plus is mounted on an enclosed industrial cart. Both models feature an LED display, SD card reader and a filament rack.
Source: 3DP