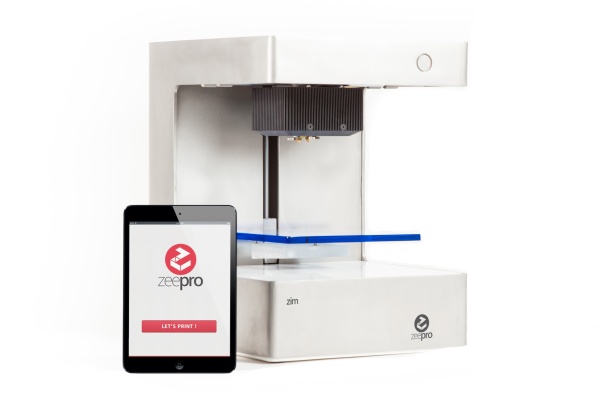 There's a growing interest in 3D printers with duel-head extruder's and a Stamford, Connecticut based firm has introduced a new production 3D printer with two heads. Zeepro has introduced their Zim personal 3D printer that features a duel colour printing head. According to Zeepro the Zim is only the second desktop 3D printer to offer duel extruder as standard with its closest competition the MakerBot Replicator 2X costing well over $2000.
Zeepro will be undercutting MakerBot's Replicator 2X price by a huge margin when it launches on Kickstarter latter this week. The Zim will be priced at only $599 on Kickstarter. Another version with a few extra features will come in at $899, still a lot cheaper than the Replicator 2X.
Some other features of the Zeepro Zim will be Ethernet & WiFi connectivity, an onboard micro-camera, smartphone and tablet control, and an exclusive refillable cartridge system.
The Zim's Ethernet and WiFi connectivity allow the printer to be controlled remotely via a smartphone, tablet, or PC. Users can also check on the printers progress with the inclusion of a micro-camera that can stream video content.
Zim's cartridge system protects PVA from moisture and automatically loads the filament into the printer. Users can refill the cartridge with their own filament if they want to.
Specs:
Build envelope: 5.9″x5.9″x5.9″ (150x150x150mm)
Resolution: 80 microns per layer
Speed: 110 mm/s in ABS or PLA
"We dreamt about making the best personal 3D printer in the world. We wanted it to be
plug and play, as well as really easy to use. We also wanted it to be connected, precise
and fast… all that enclosed in a beautiful design and affordable. We assembled a great
team of highly motivated and talented designers and engineers. Together, we imagined Zim. We are very proud to present Zim on Kickstarter starting September 13th." Philippe
Guglielmetti, Zeepro's CEO.
Zim will be available on Kickstarter from September 13th, 2013.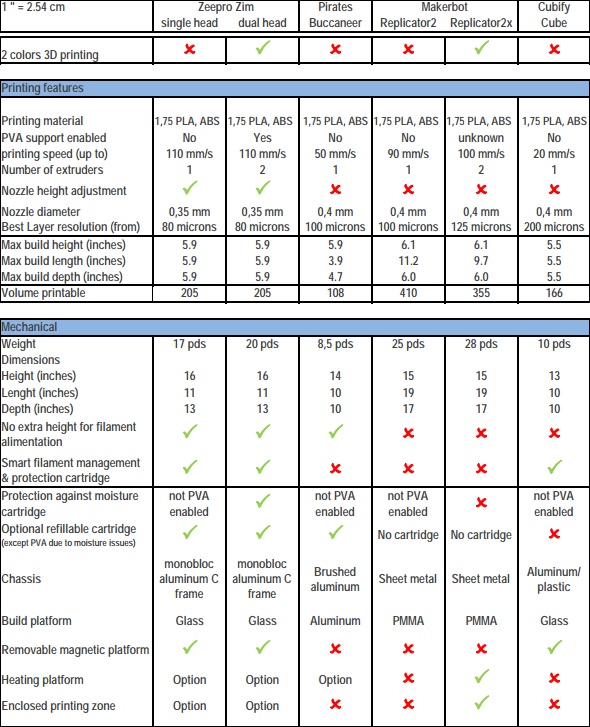 About Zeepro:
Zeepro aims to design and build the best personal 3D printers. Zeepro was founded by
an experienced team of engineers, designers and entrepreneurs. Zeepro has 12 full time
employees with operations in both the US and Europe. The company has already raised 1
million USD in its first round of funding. For more information
visithttp://www.zeepro.com.