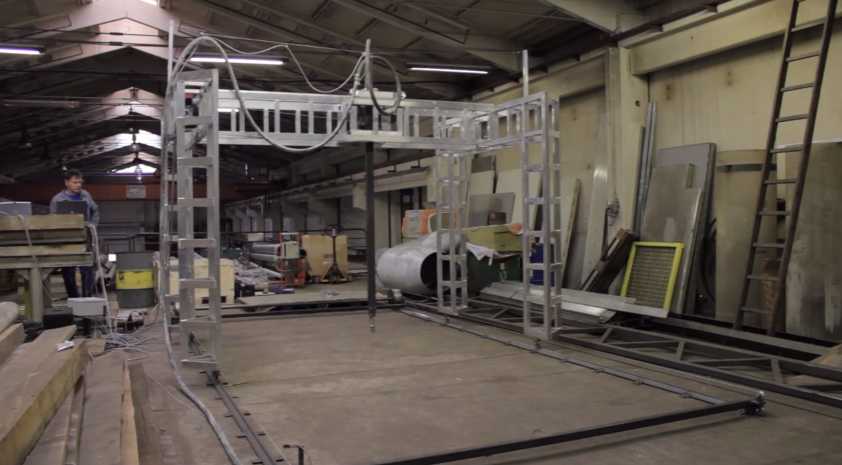 BetAbram, a company based in Slovenia has developed three new 3D printers that are designed to build houses. The announcement comes after China's WinSun Design Company began ramping up production of 3D printed houses and Andrey Rudenko began printing his own house.
The three house printers: P1, P2 and P3 will all be able to print structures up to two meters tall, while the larges printer, the P1 can print up to 9m wide by 16m long. The P3, the smallest of the printers will be available around July/August and will be priced at around 12,000€.
"We have already constructed all three types, but we are still developing software for BetAbram P2 and P1 printers." says BetAbram team. "We haven't built a real house yet, because P2 and P1 printer software is still under development. It will be ready in September 2014 along with P2 and P1 printers."
Currently, the company has only produced small objects such as miniature houses and sculptures, but they have released a video of the printer in action. Obviously there is still a way to go until the three printers are capable of printing a full sized house; however the technology is still impressive.
Source: betabram