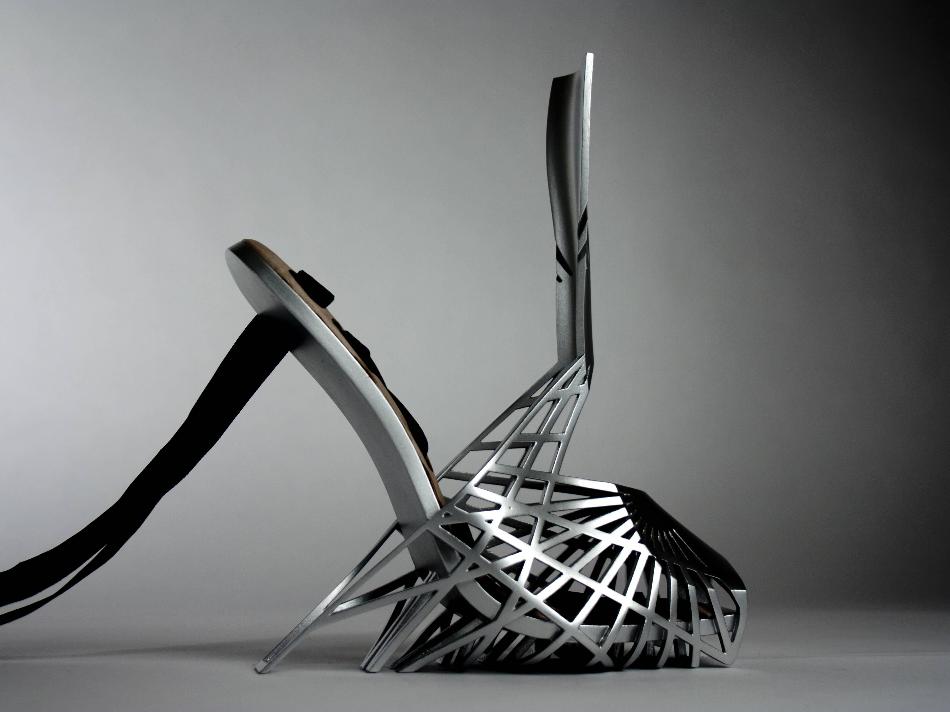 Last year, Bryan Oknyansky launched the Shoes by Bryan website, which offers a range of different 3D printed high heeled ladies shoes. Customers are able to customize and modify the 3D printed shoes, personalizing each one. The shoes were a massive hit at the 3D Print Show in London last November and now Bryan's ready to take on the world.
Bryan's released a new set of shoes for the MUUSE x VOGUE Talents YOUNG VISION AWARD Accessories 2014 competition. The shoes are printed in metal and are part of his "Heavy Metal Series". While the metal shoes were selected for round one of the competition, Bryan has still got to garner enough votes to advanced to round two. From there, Vogue Senior Fashion Editor and Vogue Talents Editor, Sara Maino, will select the winner. You can vote for Bryan's shoes through his entry page.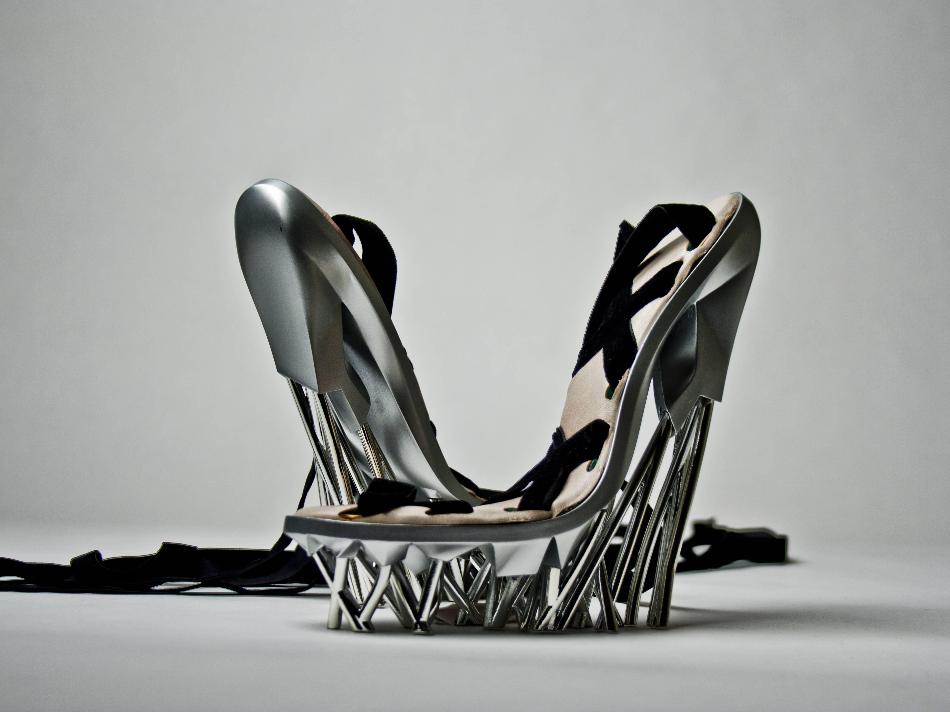 Along with choosing the final winner, Sara Mainso will also choose the ten finalists. The 10 finalists will enter a final round of voting to find the people's choice winner, taking place on Vogue.it from February 26th – March 5th 2014. The final winner will be announced in February 2014 and the people's choice winner will be announced on March 5th 2014.
The winner will be given the opportunity to collaborate with MUUSE and design a MUUSE Editions capsule collection produced and sold through MUUSE under the designer's own name. They will also be given an online feature in Vogue Talents.