Know everyone's walking around the streets of the world catching Pokémon, we thought it would be call to share this little gem with you. The Pokeball is one of the iconic items in the universal along with Pikachu and Ash's cap. Seattle based Thingiverse user Intentional3D has made a stunning recreation of the Pokeball and it even has a release button so you can "catch 'em all".
Here's what Intentional3D has to say about the design "Fulfill your childhood dreams of becoming a Pokemon Master with this full sized Pokeball! This model features a hinged lid that opens when the button is pressed and locks shut to allow you to store things inside the ball. It also includes a stand to display your Pokeball."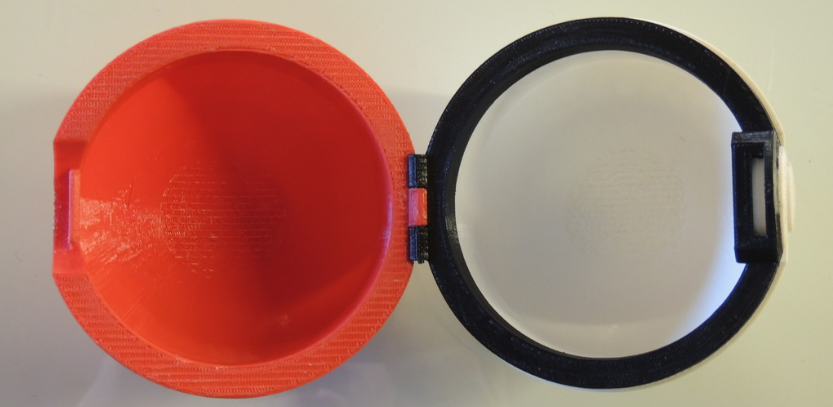 The parts list includes all six of the printed parts, a spring from a ballpoint pen, trusty old superglue, sandpaper and a length of 1.75mm filament. Apparently all the parts were printed at a layer height of 0.2mm and 10% infill.
Intentional3D have also released a helpful instructional video on how to assemble the Pokeball, which can be viewed below. You can find the Pokeball model on Thingiverse.