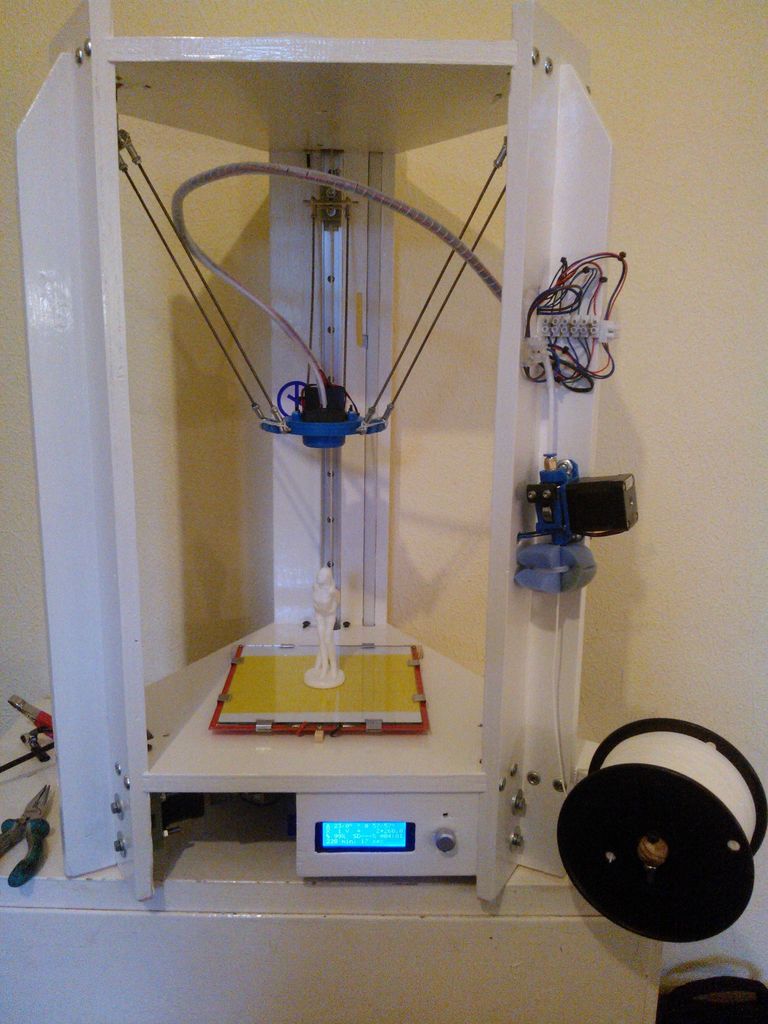 We're used to 3D printers that either have have rugged, metal enclosures, giving them an industrial appearance or beautifully crafted cases designed to be a focal point of your living room, such as Beeverycreative's Beethefirst. Richard Richard's homemade 3D printer distances its self away from other 3D printers by being made from household materials, giving it a more homely feel.
The DeltaTrix was initial designed in AutoCAD and then Richard, a mechanical designer, CNC'd the panels and enclosure out of plywood. He borrowed a friends Ultimaker to create the necessary 3D printed parts for his DeltaTrix and bough any other components (motors, bearings) off of eBay.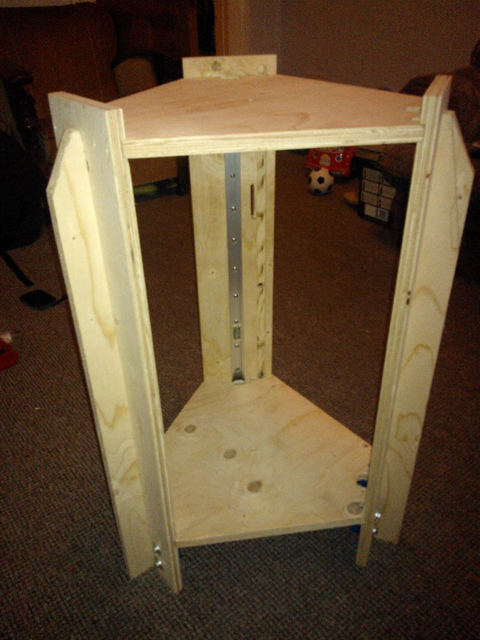 Richard wrote down a few key points of the DeltaTrix:
All uprights are identical. An extruder and filament coil can be fitted to all three of them. Although the RAMPS electronics can only provide for two print heads as a default (by sacrificing the cooling fan…), three extruders can be fitted from a mechanical point of view.
On top of the printer there is some free space for something… I already tried fitting a turn table in conjunction with an Xbox Kinect sensor, acting as a 3D scanner. So far I am not entirely happy with the end result as I think the Kinect is more suitable for people-sized objects. Larger objects could be done with a normal 2D (phone) camera in conjunction with 123D Catch and smaller objects should be good with a laser/camera based approach. TBC…
All of the sides have a defined opening, ready to accept a door panel for closing them off. As the print head can go beyond the door opening, any potential door panel would need to accommodate this.
Richard is looking to launch the DeltaTrix on Kickstarter in a kit form and possibly a fully assembled printer.