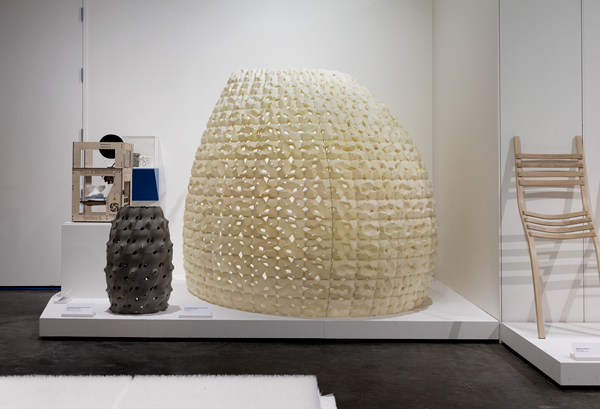 Emerging Objects is an American 3D printing company that was founded by Ronald Rael and San Fratello. The company focuses its attention on creating intricate and highly specialized 3D printed architecture. Their latest creation is a salt Igloo, aptly named "Saltygloo".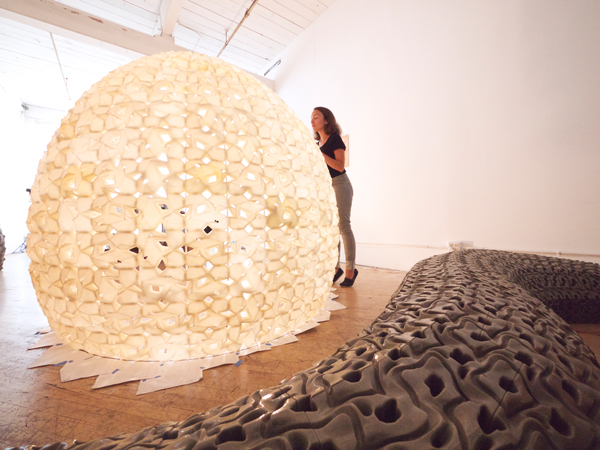 Saltygloo brings together 3D printing, salt harvested from San Francisco's bay and design cues from the Inuit Igloo. The Salt used is harvested from 109-year-old salt ponds in Redwood City. Emerging Objects then used computer models to produce a 3D printable object. They used the salt from Redwood and combined it with a "salty glue" to produce an object that is strong, lightweight, translucent and inexpensive.
336 translucent panels were 3D printed using the salt printer. Each panel retains the crystalline form of salt and is randomly rotated and aggregated to create a larger structure where all tiles in the structure are unique. The panels were supported by lightweight aluminium rods. The combination of the rigid panels and aluminium rods provided an extremely lightweight structure.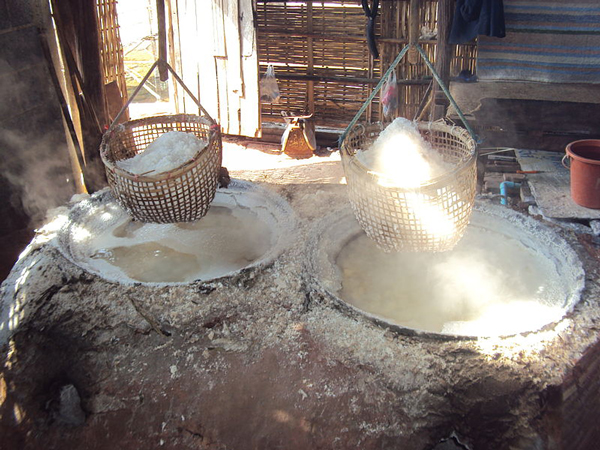 "The translucent qualities of the material, a product of the fabrication process and the natural properties of salt, allow for natural light to permeate the space and highlight the assembly and structure and reveal the unique qualities of one of humankind's most essential minerals." said Emerging Objects.
Saltygloo is currently on display at the Museum of Craft and Design in San Francisco until January 5, 2014.
About Emerging Objects:
Emerging Objects is a pioneering design and research company founded by two architects, Ronald Rael and Virginia San Fratello, whose goal is to print architecture by specializing in designing and 3D printing assemblies for the built environment using custom materials and processes.
Our research and designs focus on the development of innovative materials for large format 3D printing, expanding the potential of additive manufacturing to serve the fields of architecture, interior design, furniture design and product design. Our design research has served as the foundation for our consulting projects and we work with a range of industrial partners, nonprofit foundations and creative practices.