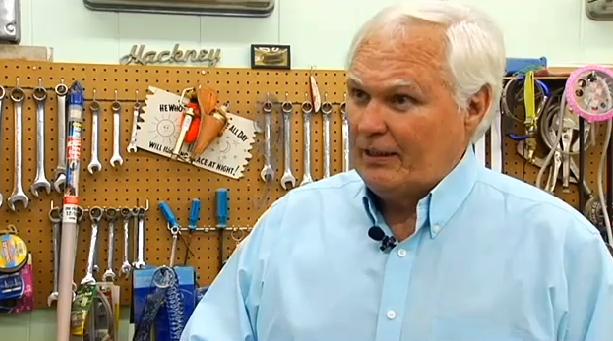 It's crazy to think 3D printing has been around since the 1980's and many still don't know what the technology is, how it works and how it come about. Greenville's Bill Masters is probably the man you should see if you want a bit more information on the history of 3D printing, seeing as he holds the patents to the first every 3D printers.
Masters said that he came up with the idea after wondering why you can't make parts in space: "One day I thought well you know if you had a place to stop it that would be a seed point. Then you could start shooting out something and let it crash into and put another one and another and another one."
To explain the idea of his new technology to others, Masters came up with a simple concept in Layman's terms  "I came up with the spit ball analogy. You stand on a balcony and you throw a spit ball down and it sticks you throw another one, and another one and another one. It starts sticking, sticking, sticking and starts to grow sides on it making a cup out of spit balls. It could have been clay but spit sounded cooler,"
"Out of the six kind of known ways of doing 3-D printing I have landmarked patents on three," claimed Masters. Masters also created his first 3D printer, a Computer Aided Modeling Machine named CAMM3.
Check out the video over at Fox Carolina.