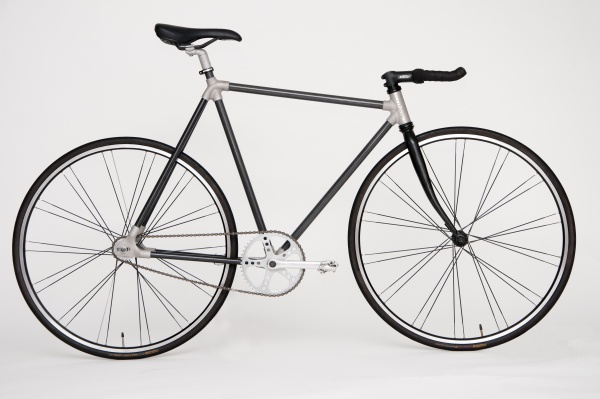 Bicycles often need to be light and strong, but their comes a point where traditional thinking and manufacturing limits the abilities of bikes. Ideas2cycles is dedicated to developing new bike concepts with the latest technology and out of the box thinking.
Kim-Niklas Antin, founder of ideas2cycles said "We want to develop the craziest bikes and immediately implement our creations with the help of state-of-the-art production methods." He went on say "We do not want to just discuss forever; we want to turn our ideas into reality and build our own cool bikes."
Antin is a graduate engineer who has the smarts and more importantly, the passion for developing new bike concepts. He uses digital modelling and production methods to bring concepts into the real world cost effectively.
For the design of the bike frame in the video below, Antin based the concept of a simple design that combines frame tubes with accurately calculated sleeves. The frame is then created from a magnesium alloy to reduce the weight.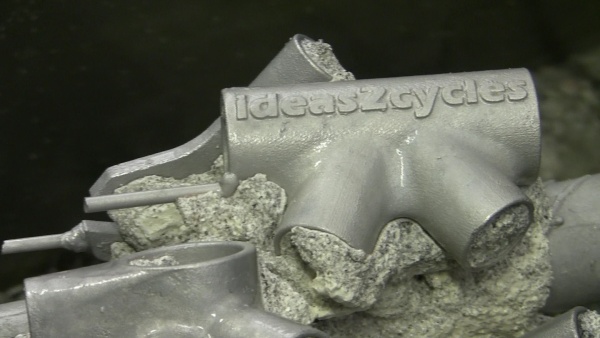 Antin said "We have tried a variety of methods for building bike frames according to customer specifications in single batch sizes. The 3D printing technology turned out to be the simplest and most cost-efficient method."
Once the 3D models were ready, Antin sent them off to Voxeljet's printing service centre, where a 3D printer rapidly creates accurate plastic models. These are then used for the automated precision casting technique.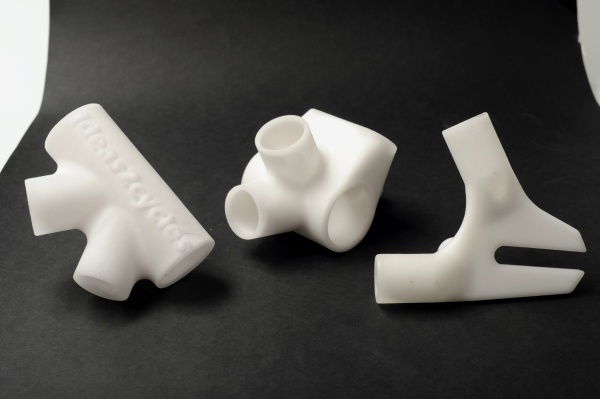 "The customer will select his favourite frame from a set of basic types, which is then customised to his requirements in CAD and subsequently printed using the 3D printing method – finished." Antin said.
Other Prototypes ideas2cycles is developing.
Bikes
The Drifter – The Drifter is a unique bike designed specifically for drifting on ice and snow.
The Fixer – The Fixer explores the possibilites of manufacturing custom urban single speed bikes.
The mAd Bike – The mAd Bike is a theme bike concept for advertising and corporate brand building.
The Polo Bike – The Polo Bike is a practice in welding a bicycle frame with an unusual geometry.
The Racer – The racer project explores the possibilities of fiber reinforced polymers and light alloys in unique track/TT bike construction.
Watch the video below to see the design process of the bike.