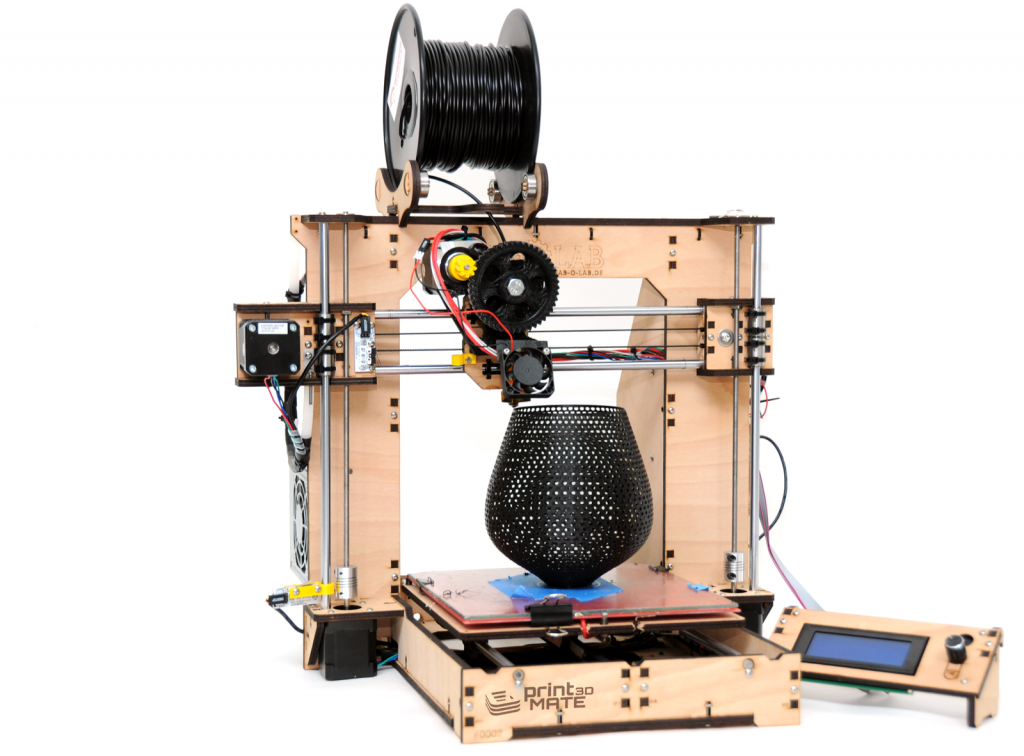 IGo3D opened up to customers a couple of months ago, making it the first 3D printer store in Germany. The store has been continuously adding new 3D printers to their catalog and the latest one is a 3D printer kit from PrintMate 3D.
The PrintMate 3D printer has been designed to be super fast, whilst being easy to construct and use. PrintMate claims that their 3D printer kit is ideal for workshops that require high quality prints that conform to the toughest standards. The kit doesn't require any soldering or crimping of wires and users can just connect all the cables and their ready to print.
PrinteMate is equipped with an LCD panel and users can print through a computer or via an SD card and the LCD's printing interface. Axes are controlled by NEMA 17 motors that provide up to 150mm/s of travel speed. The PrintMate 3D can print up to an accuracy of 50 microns (0.05mm) and is compatible with all standard slicer programs and filaments.
Technical Specifications And Features:
Unit volume (L | W | H – mm) 200 x 180 x 200
Dimensions (L | w – mm): 420 x 400
Power input 220-240V Operation
300W – 12V output
Reliable Wade extruder gear motors
Nozzle diameter 0.05mm
Printable materials: 3mm PLA, ABS, nylon, Laybrick, Laywood
Powerful RAMPS board
Super Torque Motor NEMA 17 Stepper Motors
LCD display, SD card and SD Kartenlesegrät for the independent Work
214mm x 214mm Heated glass printing bed
Removable glass bed for good adhesion and easy removal
Recommended software: RepetierHost & Slic3r
Installation instructions, Slic3r profiles and demo files are provided on the SD card are available
Already flashed firmware – all necessary configurations can be made with the LCD screen
Open Source Hardware and Software
The PrintMate 3D kit can be found on iGo3D for €950 including VAT. Check out the PrintMate 3D website for further details.