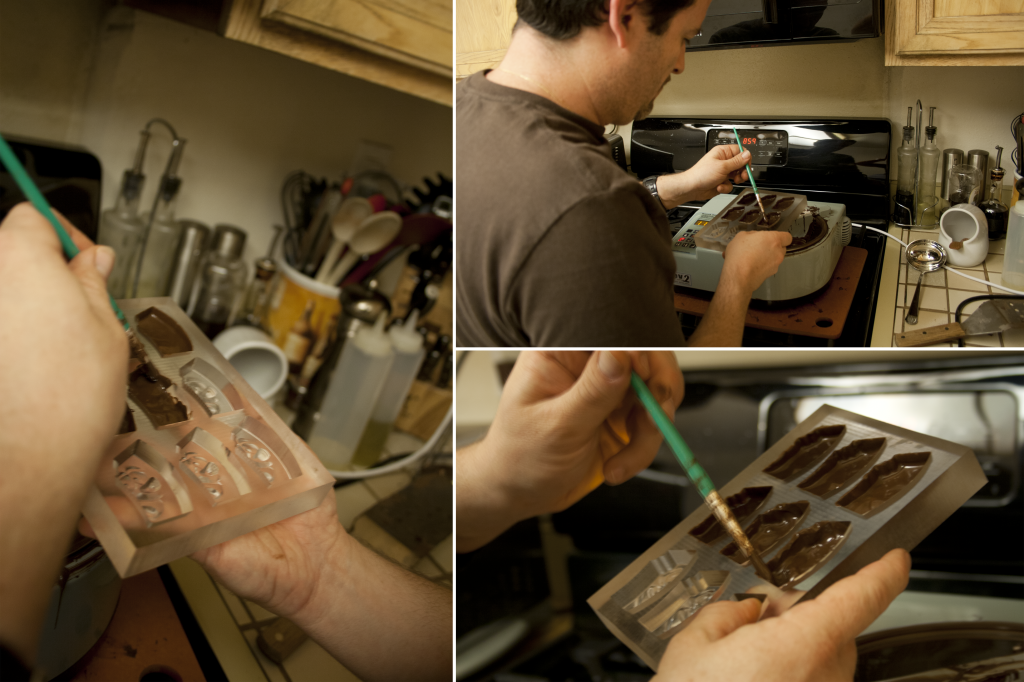 For some reason everyone loves the thought of 3D printed chocolate. Whether its the idea of having personalised chocolates for a special occasion or just creating insane objects out of chocolate, it seems to be a growing craze. Brian Begun, a visual effects artist has seen this growing interest and wants to use 3D printing and scanning to create chocolates.
Creating Chocolate designs traditionally relies upon molds that are created from another object or using your hands to sculpt an object. Begun's design uses 3D Printing and scanning technology to expand the possibilities for creations based on actual objects such as heirlooms, personal items and corporate logos. 3D printing gives Begun the chance to change the size of a mold on demand, without destroying or damaging the original design. It is also possible to incorporate two-dimensional images, (photos, paintings and logos) into chocolate designs as well due to 3D modelling software.
http://vimeo.com/74494460
Begun has submitted his process to the United States Patent and Trademark Office. This seems slightly strange due to the fact that 3D printing and scanning has been used for a while now to create chocolate. Take a look at the patent file here and see if you can make sense of it yourself.
Begun is looking for $99,000 in funding for his Indiegogo campaign. You can check it out here.
http://vimeo.com/74480722
About Brian Begun and his team:
With a passion for creativity, and a knack for creative problem solving, I decided to take my almost 20 years experience in the entertainment business as a digital artist and apply it as a chocolate designer.  This change came while my wife and I were planning our wedding, and decided to have custom designed chocolate for all our guests.  We ended up doing the work ourselves, and during this process I realized that the way chocolate was molded was fairly limiting.  After much thought, and research I invented a new way to produce more detailed and unique chocolate design.  As a result,"Everything's Made Of Chocolate" was born.
http://vimeo.com/74494460