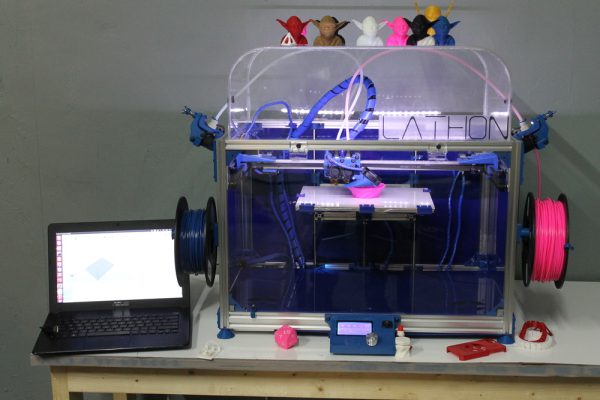 Aerospace Engineer, Nohtal Alex Partansky has launched his first 3D printer on Kickstarter. The Lathon was conceived after Nohtal decided that the first 3D printer he bought in 2012 was unsatisfactory, and thought he could improve on it.
Nohtal wanted a number of key features on his new printer, "There were a few things that I wanted the printer to have: two nozzles, Bowden extrusion, enclosed build area, and a moving xy gantry." he said.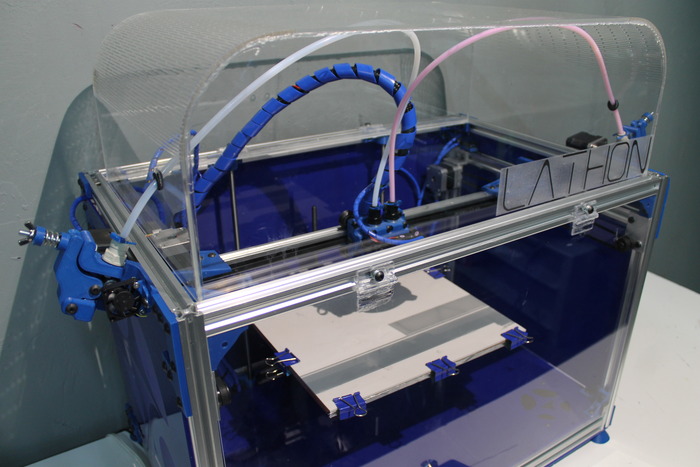 Early adopters will be able to secure a Lathon kit for $1,400, while the fully assembled version will cost $2,000 – a reasonable price considering the above features and the 12 x 9 x 8 inch build volume. It will also be able to print up to a resolution of 80 microns and up to a speed of 150mm/s.
As with many current and upcoming dual nozzle 3D printers, the Lathon will be able to print multi-coloured objects and use dissolvable materials such as HIPS as support material. Up to 8 different materials will be supported. The Bowden style extrusion system (stepper motors are not mounted on the print head) lets the Lathon achieve similar speeds to a  Delta type 3D printer in a Cartesian type machine.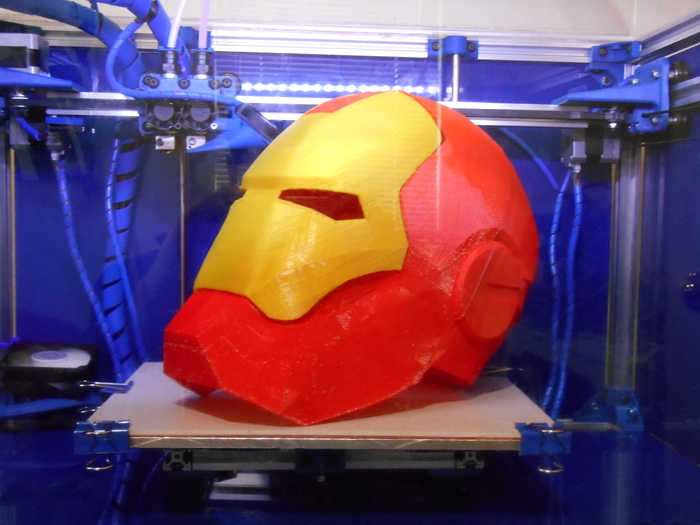 "with the ability to print in different materials it is possible to print overmolded prototypes," Partansky said. "In the product development market overmolds are a common practice but up until now the ability to have in house rapid prototyping capabilities were limited."
The Lathon comes as standard with an enclosed build chamber, which maintains a constant temperature within, reducing warping and defects on prints. Two fans with carbon filers collaborate with the build chamber to reduce the amount of potential hazardous printing particles in the air.
An LCD screen givers users complete control over their prints and an included SD card slot means you won't have to connect to a computer to print. Eventually the Lathon will also be Wi-Fi enabled.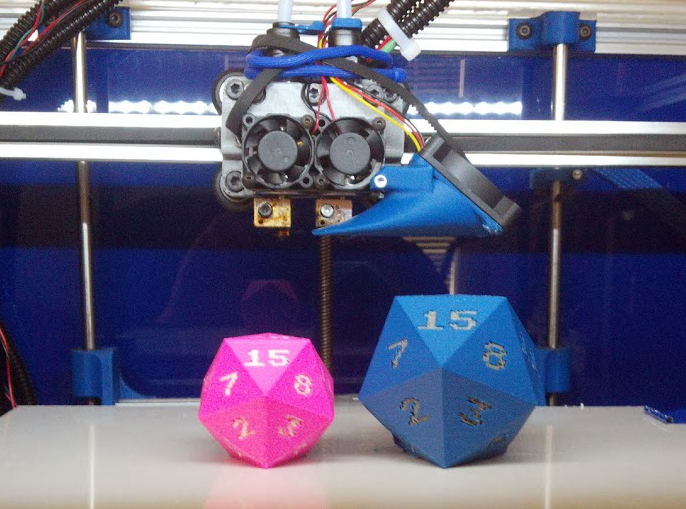 Specs are below:
Layer Resolution: up to 80 micron
Build Volume: 12″x9″x8″ (305x230x200mm)
Air Filtration: Activated carbon
Frame Dimension: 25″x16.5″x25″ (640x420x640mm)
Positioning Precision: X/Y/Z 6.25/6.25/<1micron
Print Speed: 30mm/s – 150mm/s
Travel Speed: 30mm/s – 200mm/s
Weight: Approx. 33lbs (15kg)
Filament Type (3mm): ABS, PLA, TPE, Nylon, HIPS, PVA, Carbon Fiber, Wood
Connection: Print via USB or without computer using on board control panel
Electronics: RUMBA board with Marlin Firmware
Motors: Nema 17 1.8° step with 1/32 microstepping
Power Supply: 450 Watt with 120VAC or 225VAC switching
Head over to the Lathon's Kickstarter page to find out more.