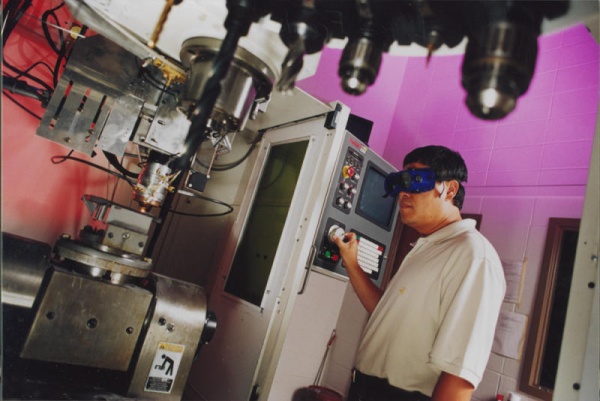 The Missouri University of Science and Technology (S&T), under the guidance and funding of NASA has been researching and simulating new processes that could lead to stronger and more capable 3D printing materials for future space and technological missions.
Research done by Missouri S&T isn't going to just be some project that is far off in the future, but will have an effect sooner rather than later with the institute planning to fabricate some of these new materials in the near future, said Dr. Frank Liou director of the university's Laser Aided Manufacturing Process centre and Michael and Joyce Bytnar Professor of Product Innovation.
Over the past 15 years, researchers at the university have been developing selective laser sintering (SLS). SLS involves high-powered lasers that melt tiny particles of a powdered material into a 3D objects. The additive manufacturing technique is similar to other 3D printing process by layering material into a shape, but SLS produces stronger, smother objects that require little finishing.
Liou, who also directs the university's manufacturing engineering program claims that steel parts made using the additive method are 10 percent stronger than steel that is machined. He also believes that additive manufacturing techniques will apply to a wide range of manufacturing processes.
The latest creation to come out of Liou's research combines additive manufacturing with more conventional approaches to creating materials. He calls the approach "hybrid manufacturing."
Hybrid manufacturing would give S&T researchers the ability to aircraft components from two different metals (for example: copper and steel) and then smooth the parts' rough edges using automated computer-numerical control machining.
Liou and his team have already received over $650,000 from NASA to further develop computer models of various materials they are creating. He believes the models will lead to a greater understanding of how layered materials adhere, or bond, to the surface on which they are deposited.
"In many aerospace or biomedical applications, you cannot afford metal fatigue," or cracking of the material, Liou says. "It is important to understand how well a deposited metal bonds to the surface."
NASA recently awarded Liou another $750,000 to continue the next phase of the research product: the fabrication of new materials not generally observed in nature. The research could lead to stronger metals as well as a way to repair expensive components instead of scrapping them, Liou says.
Liou said "Some dies or molds could cost a quarter of a million dollars to replace."
Now watch this video of an SLS printer in action.