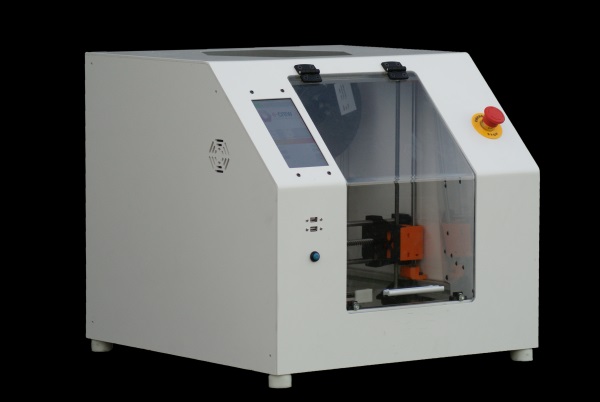 French startup, E-crew vis has developed a 3D printer that combines consumer level 3D printing with professional ideas and specifications. The ECV-One prosumer 3D printer is capable of printing high quality objects at  70µm at a speed of 150mm/s and a travel speed of 300mm/s.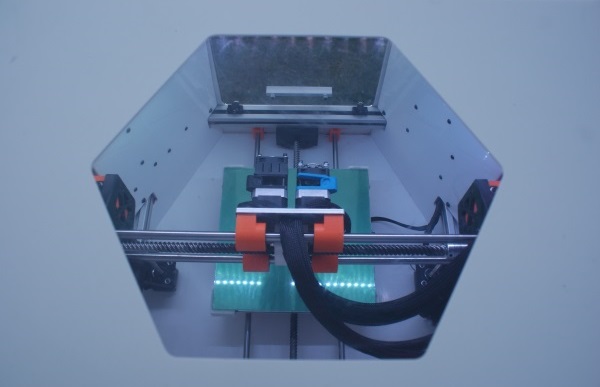 Dual extruder heads allow for multiple material and colour printing, in materials such as ABS, PLA, PET, PVA, nylon, HIPS and many other thermoplastics. An enclosure fully encases the  248 x 250 x 205 mm build area, ensuring a constant temperature is kept throughout the printing process, reducing warping and defects.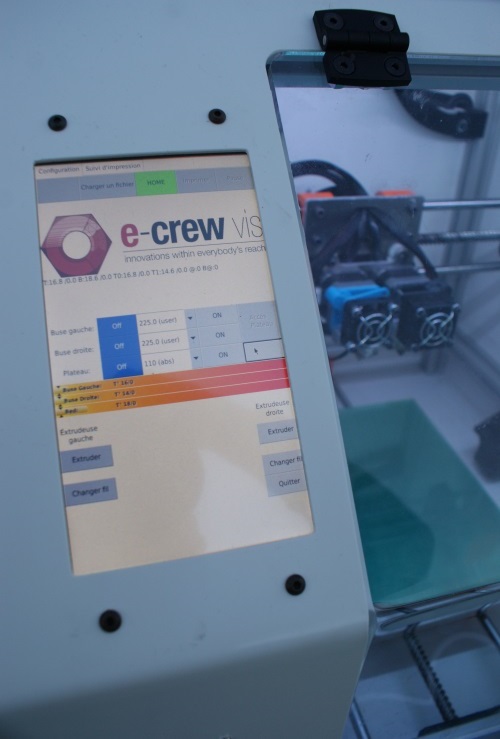 On the outside, the team at E-crew vis have opted for a 7-inch touch screen that provides information and monitoring of the printing process. It also eliminates the need to use an external computer, making the ECV-One a true standalone experience. In addition to the typical slicing and printing operations, E-crew have added a password system and a 2D or 3D rendering option that lets users view a 2D or 3D image of a file.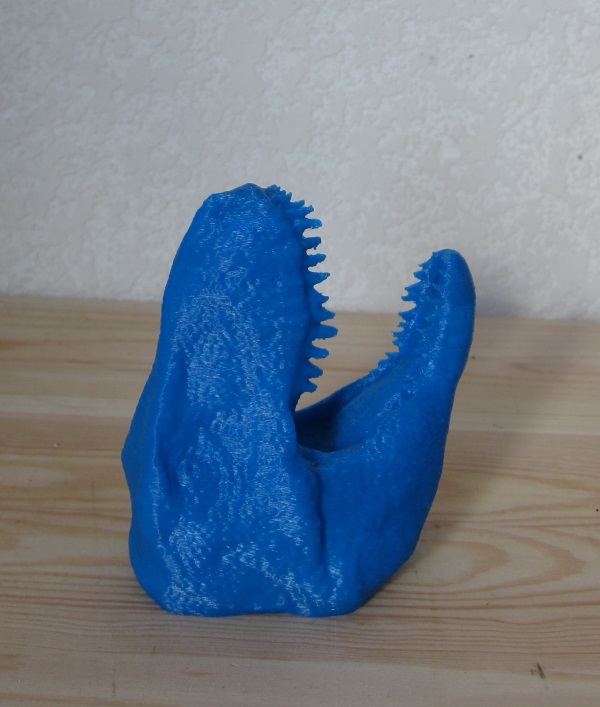 The ECV-One will be priced at around €4,000 excluding VAT. Find out more through their website and checkout the video below.