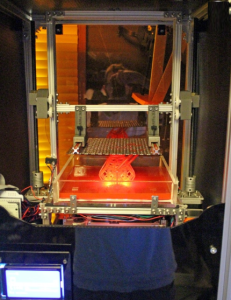 A year ago, Dean Piper released the source files for his mUVe 1 SLA 3D printer to the public. The printer was initially funded on Indiegogo and was designed as a low cost, open source alternative to printers such as the Form1 from Form Labs.
Recently, Dean has been working on a new version of the mUVe 1 printer that utilizes DLP printing technology instead of SLA. The switch from DLP to SLA has reduced the number of components needed to make the printer function, gone are the X and Y axis as well as the laser components. Some of the original mUVe 1's features have stayed though. The DLP machine uses the same Z-axis design and the dual-motor tilting peel system remains.
Despite the changes to the printer, those who purchased or built the original mUVe 1 won't be left in the dark. Dean claims that the DLP mount system can be easily fitted to the aluminium chassis of the mUVe 1 SLA, converting your printer into a dual technology machine.
"Never before has there been a 3D printer that started as a laser SLA machine only to become a dual-purpose or single-purpose machine," Piper says. "There are literally no other changes required to get the machine to operate." The mounting system will be priced at $145, not including the cost of a projector.
Dean's website, mUVe3D will be offering a full version of the DLP mUVe 1 printer, including 1280 x 800p projector for $1,549. A full-HD model with a 1920 x 1080p projector will be released at a later date for $2,099. For those with practical skills and a spare projector, a builder's kit will be available for $999.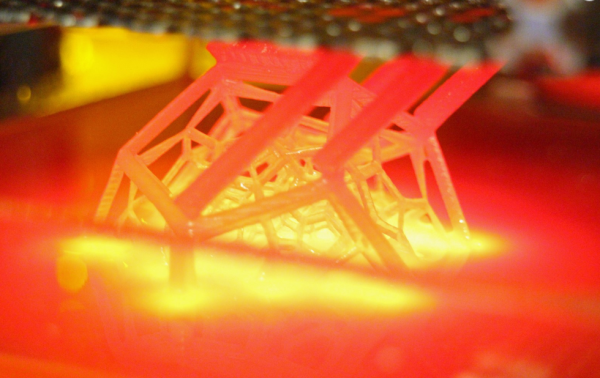 Source: mUVe3D