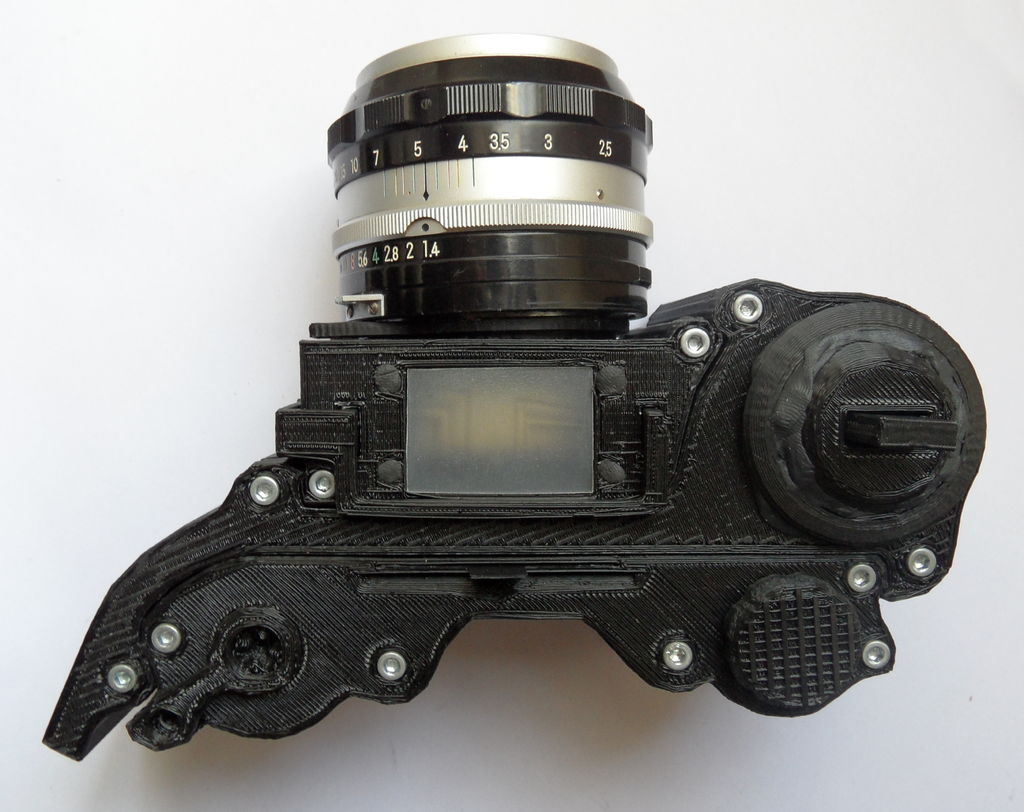 Instructables user Bozardeux has decided to create a fully functioning 3D printed SLR camera and we think it looks pretty good. Bozardeux has also made the camera open source and allowed users to download the files for free.
There are three important printed parts that make up Bozardeux's camera. The film receiver holds a 35mm film and allows users to unwind it. A shutter that exposes the film at around  1/60°s and the viewfinder that allows you to mount a lens and make previews of your framing's and focus.
"The OpenReflex is an Open-Source analog camera with a mirror Viewfinder and an awesome finger activated mechanic shutter (running ~ 1/60°s). What's more, it's compatible with any photographic lens.

All the pieces easily printable on an recent RepRap-like ABS 3D-printer without using support material ! Everything should print in less than 15h and anyone should be able to assemble it within 1h.

All parts are separate ( Film receiver, Shutter and Viewfinder ) to simplify builds and modifications.

The source files are available under the CreativeCommon By-Sa license, fell free to modify them if you want a new feature, and don't forget to share your improvements on the web."
All you need to make Bozardeux's camera is a 3D printer (Bozardeux used a MakerBot Replicator 2X). A CNC cutting tool, such as a Vinyl cutter or laser cutter, a glass-cutter, screwdriver. allen key and some glass paper.
The bill of materials includes:
250g black ABS 

3 M3 bearing's

Some M3 screws and bolts

1 Black PET 0.3mm sheet [plastic spacer]

1 Clear translucent plastic sheet

1 piece of mirror that is around 1.5mm thick

16 3mm cubic magnete 

1 Finger Skate truck 

1 Black Sugru sachet
Bozardeux encourages people to improve his design and he will also be adding further improvements to the design. A "Arduino test bench shutter" will be added to allow users to measure shutter speed will be included in the future and a "AP-Lens special mount" for DIY enthusiasts.
Check out Bozardeux's Thingiverse and Instructables page for the files to download and more information on the design.