To celebrate the release of the Blu Ray version of Star Wars the Force Awakens we thought we would show you this cool little print of BB-8, the main new droid from the movie. BB-8 has a droid head that is similar to that of the R2 series and the bulk of its body is made up of a ball that the droid's head rolls on. Seven different versions of BB-8 were used in the Force Awakens and each were given their own nickname.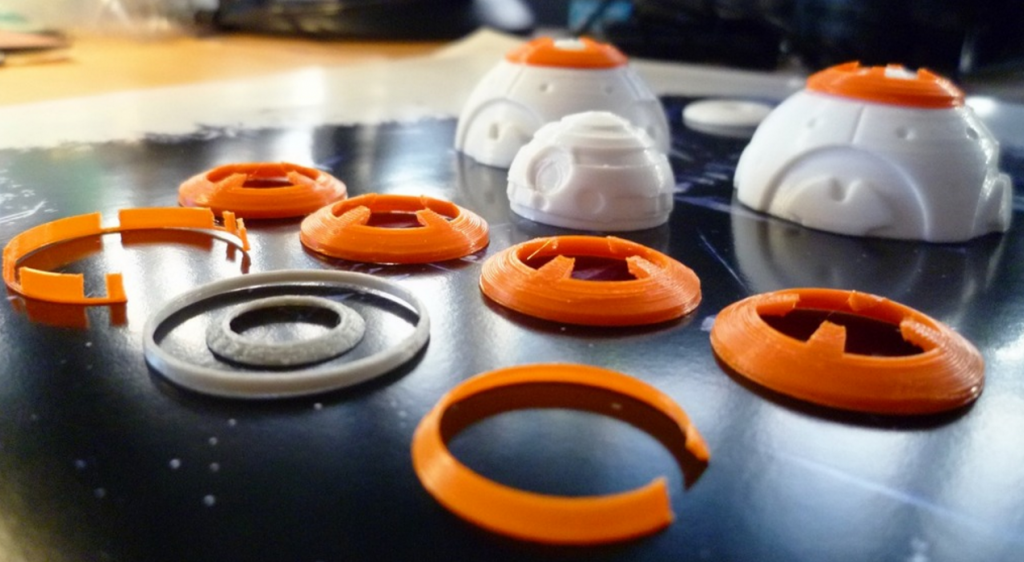 Fabio Bautista (MaxterOne) created the print of the droid and wanted to make it as simple as possible. "I just wanted to make a simple model for easy printing and assembly, so my design could differ slightly from the original movie prop. It does not need supports or painting. Just print it to whatever size you want and enjoy!"
BB-8 was printed one a Printrbot simple at a resolution of 150 microns and an infill of 30 percent. This print can also be created without support, which is always a big plus. Check it out on Thingiverse.