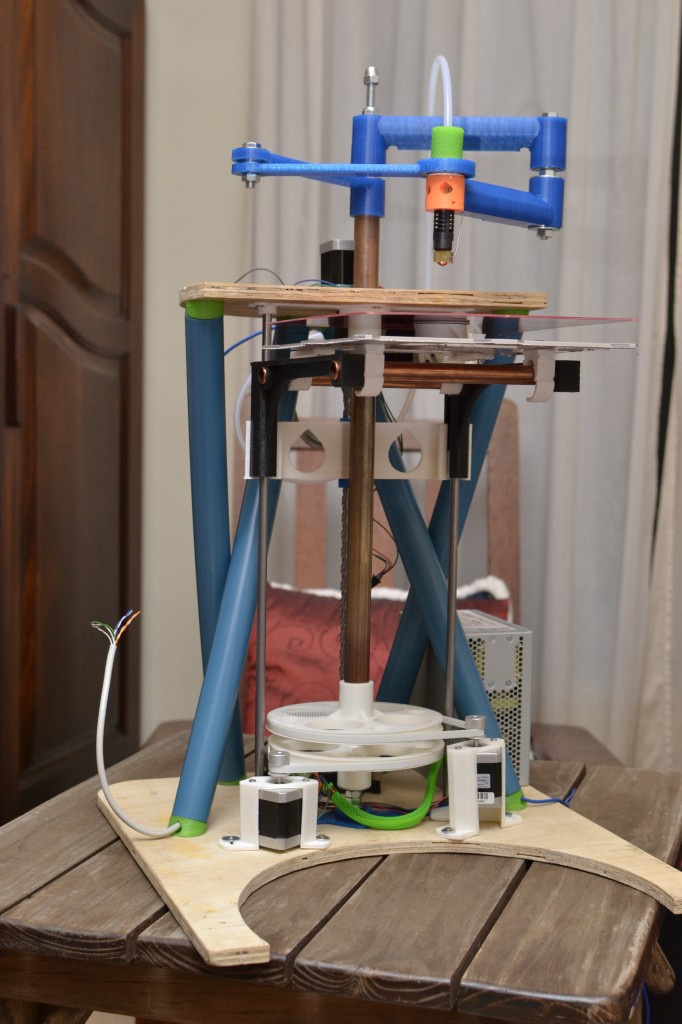 Affordable, high quality 3D printers are a dream at the moment, but Quentin Harley has brought that dream one step closer with his RepRap Morgan. Harley has been working on the Morgan 3D printer for the past couple of years and has now released the plans for the printer itself.
Quentin Harley said "RepRAP Morgan is all about a dream. A dream to make it easy for anyone in South Africa, or anywhere else in the world to build a 3D printer without needing exceedingly expensive materials, hard to find components, stuff that has to be shipped at sometimes more than the cost of the components, requiring advanced tools." Notes Harley. "Morgan is to be a tool for creation, not a toy or end product. It should be used in education, and must be affordable and safe enough for school kids to use."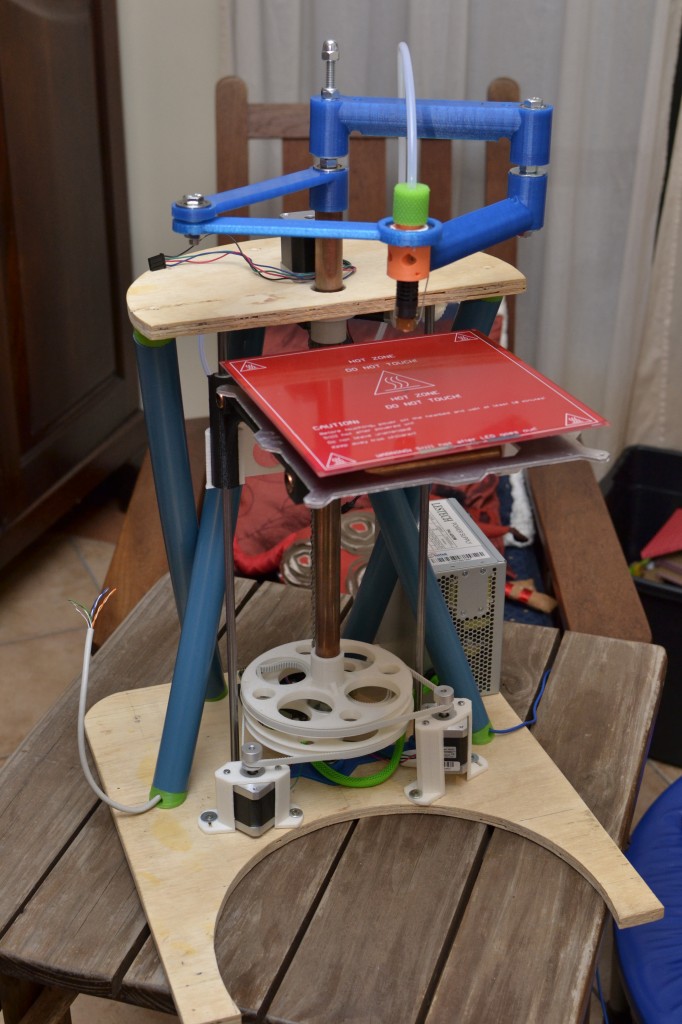 The RepRap Morgan 3D printer is a concentric dual arm SCARA FDM printer. Apparently the SCARA stands for Selective Compliant Articulated Robot Arm. Quentin Harley has designed the Morgan 3D printer in a way that lets the majority of its important components, such as the driving gears, pip adapters and arms to be printed on a 3D printer.
Harley will release the full plans for the RepRap Morgan 3D printer in a few days, but some a the files have already been uploaded here.
Check out Quentin Harley's RepRap Morgan blog to see his creation unfold.