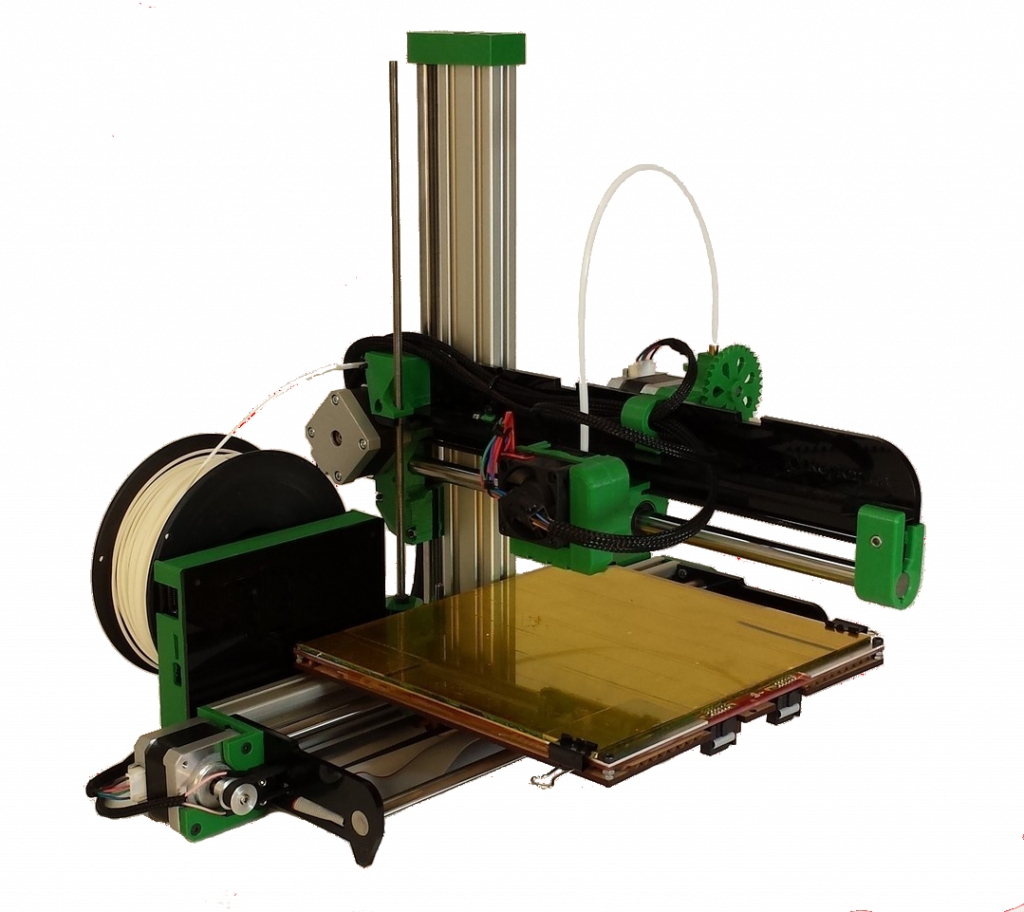 The RepRap project has brought cheap 3D printers to the market and RepRapPro's latest 3D printer is looking to continue that tradition. RepRapPro's Ormerod is claimed to be one of the most versatile and upgradeable 3D printers on the market. The whole printer can be built in less than two hours.
Ormerod features a lightweight hot-end with an integral cooling fan and a simple yet elegant filament drive for 1.75mm filament. A pre-assembled wiring loom will let you quickly assemble the printer and an industry-standard ATX power supply will power the printer. The build volume on Ormerod is 200mm cubed.
All the electronics in Ormerod have received a revamp and they are now accessible via the web. Ormerod's build time is a lot quicker than its predecessor, the RepRapPro Mendal, thanks to its all together simpler design.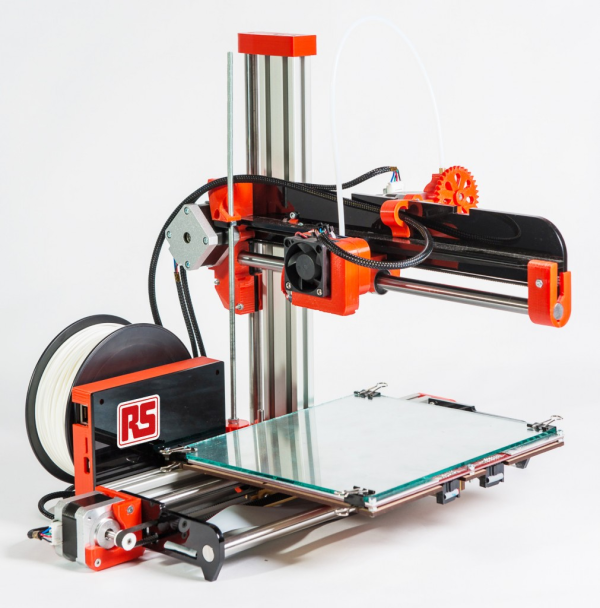 Specs & Features:
Full open-source self-replicating RepRap
New 32-bit Arduino-compatible Duet electronics enable control via a web-browser
Wiring loom for simple plug-in connection – no soldering
IR probing for self-aligned printing – no bed adjustment required
Build volume: 210x190x140mm
Overall size: 500x460x410mm
Printing materials: ABS, PLA, 1.75mm diameter thermoplastic.
Build surface: PCB-heated bed to reduce complexity of assembly and to ensure parts do not warp.
Computer interface: USB
X-carriage: Three Z-adjustable deposition head mounts; one head supplied.
Standard nozzle size: 0.5mm
Accuracy: 0.1mm
Resolution: 0.0125mm
Building speed: 1,800 mm/min
Moving speed: 12,000 mm/min
Deposition rate: 33 cm3 / hr
Motion: Linear ball bearings on X and Y axes, Igus low friction bushings on Z axis.
Pre-soldered electronics with built-in microSD card slot for standalone printing.
Enhancements to the printed parts to improve the ease of assembly of the X and Y axes
Adrian Bowyer, inventor of the RepRap project and director of RepRapPro, said that the uptake on RepRap's has surprised him; "When I started the whole RepRap project I thought that it stood a chance of working," said Bowyer. "By working, I mean that if you were to put the machine together it would print its own plastic parts. But I didn't expect there to be scores of RepRap-based companies all over the world just a few years later, and to be helping to run one myself. So RepRap also works as a global social and economic phenomenon, as well as an engineering success. And, of course, we are delighted that a major distributor like RS sees it the same way."
The Ormerod 3D printer kit can be found on RS components UK store for £499.17. All documents and files for the Ormerod can be found on reprappro.com.