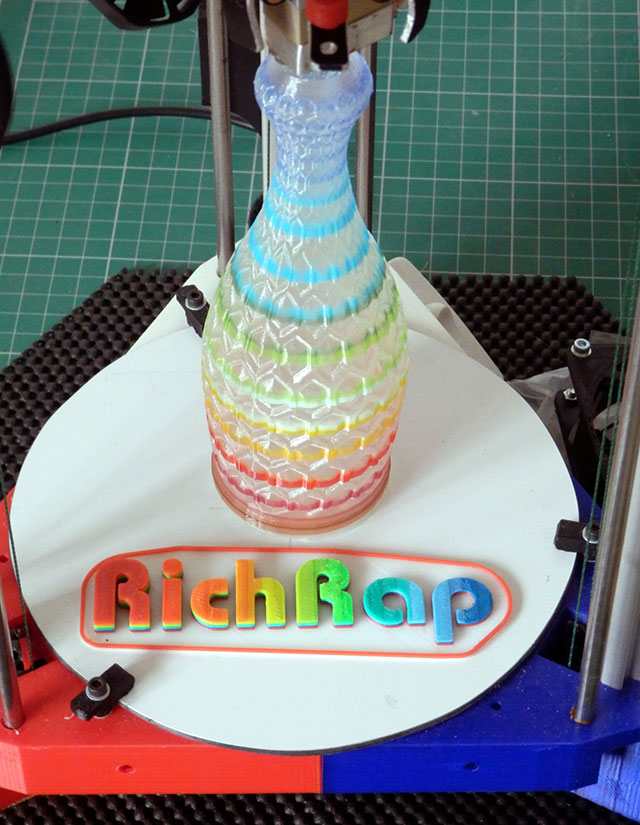 Richard Horne (aka RichRap) has decided to release the printer plans and designs for his 3DR RepRap Delta Printer on richrap.blogspot.co.uk. He will be doing a series of blog posts to show the assembly, setup, calibration and configuration of the 3DR Delta.
Horne finished the 3DR printer this year and he designed it around a number of key goals. These were; quietness, ease of use, speed of printing and reduced printer size. The printer is built around a set number of 3D printed parts that join together to make the Delta structure.
"I'm really glad to get 3DR out in the wild, It's a lot of work releasing any design for others to build and use, I hope people will make, further develop and continue to design and share new RepRap 3D printers for a long time to come" wrote Horne.
The 3DR has been demonstrated at a number of 3D printing and Tech events this year. At the recent London Mini Maker-Faire, the 3DR attracted positive attention from a large number of visitors when it was producing multicoloured objects.
Horne will be moving on to new projects later this year. He said "My focus is on the TCT Show for now, we are having a RepRap community get together in September, so that takes a bit of organising, then more 3D printing developments, and after… who knows."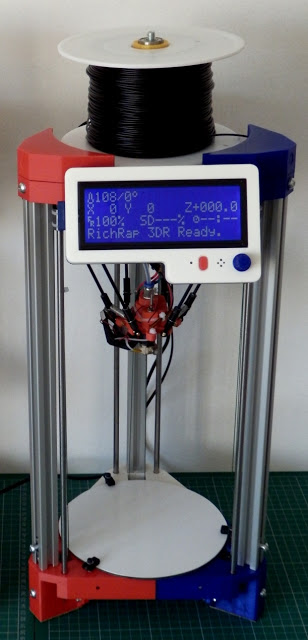 Stages for the release and blog for the 3DR will include:
Part 1 – Release files, print some plastic parts and source other materials.
Part 2 will look at preparation of parts and starting assembly of the 3D printer and extruder.
Part 3 will tackle the final machine assembly, hot-end, electronics setup, and wiring.
Part 4 will get to grips with the firmware, setup, calibration and first movements of the Printer.
Part 5 will see us setting up Slic3r with 3DR, use some test parts to level our bed and have some 3D Printing Fun!
Watch the video below of Horne explaining the 3DR Delta printer.