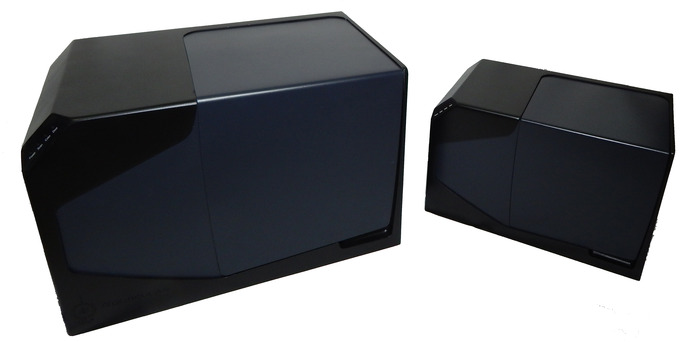 Over the past six months 3D scanners have been popping up all over the place, with MakerBot's Digitizer scanner being a success and CADScan's Cubik 3D scanner raising over £95,000 on Kickstarter. Robocular from Robocular LLC is the latest 3D scanner to hit Kickstarter and they claim it is the "3D scanner for everyone."
In 2012 the team at Robocular LLC set out to create an affordable, high resolution 3D scanner that just worked. All you need to do is place your object inside the Robocular, hit scan and it will automatically create a 3D model of your drawing.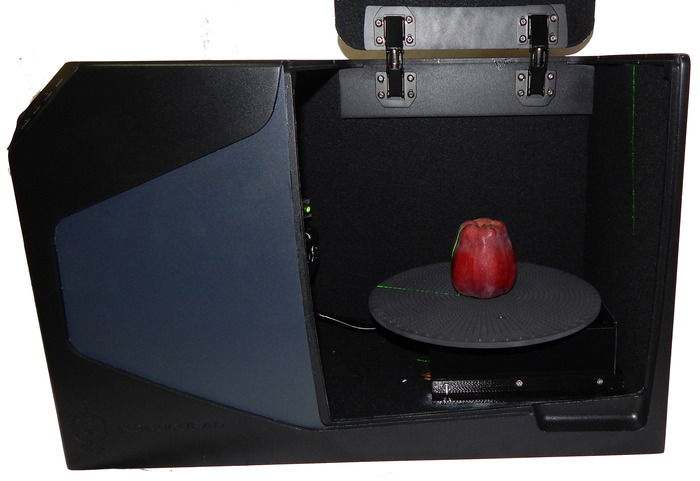 To scan an object the Robocular shines a high accuracy line laser onto it  from various angles and various directions, turns the object around and reconstructs the 3D model based on what it sees on its HD camera. The object is  placed on a high-precision turntable which rotates at about 4,000 steps per revolution. That means it has a comparable amount of information to taking 4,000 pictures of the object from various angles.
Robocular's scanner can capture raw details at up to 150 microns and a post-mesh reconstruction technique can increase the detail even more. The total scan volumes range from 7″ diameter x 7″ height (mini version) to 9″ diameter x 9″ height (standard version). In the standard version, the laser and camera can move up and down and the laser can be swept left to right. This means the device can take scans of the objects from multiple angles and locations.
The 3D scanning software included will be Robocular's own in-house software that has been designed to fully control, calibrate and generate meshes and point clouds. It also produces full colour, full texture 3D models that can be combined from different angles.
Both the mini and the full sized Robocular 3D scanner's are available on Kickstarter. You can grab an early bird mini version for $499 or the full sized early bird special will set you back $699. Robocular LLC is looking for $180,000 in funding.