Element Robot, a startup based in Idaho has launched a Kickstarter crowdfunding campaign for their online based Skyforge 3D printing software. Skyforge is a management system that lets you control almost every aspect of a single 3D printer or even multiple printers.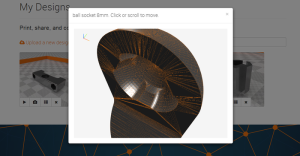 Those who back Element Robot's campaign will receive a Skyforge membership, which includes access to the company's online management software system, eliminating any need for other printing software programs. Much like conventional printing programs, Skyforge allows you to choose any necessary printing settings, such as orientation, infill, and support settings. However, Skyforge differentiates itself by automating many of the other processes. The online software merges you manufacturing settings with its knowledge of your printer and the design you want to print. It then creates a custom set of printing instructions in your browser, which can then be saved and used for future prints.
"Skyforge is the best interface you can get for the 3D printing process. We leverage existing 3D printer hardware and we combine it with a wonderful online workflow and a simple cloud management system." said Chris Walker, CEO of Element Robot "The bounds of your creativity are defined by the tools you have available."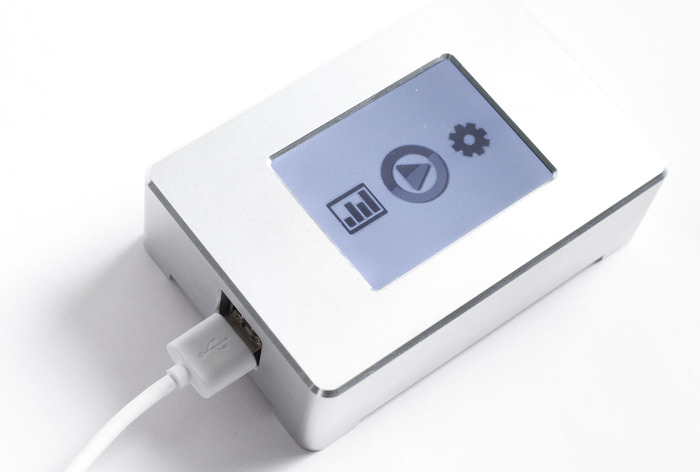 Skyforge is managed through the startup's Skyhook hardware device, which connects you printer to your Skyforge account. The Skyhook includes a small touchscreen panel that lets you pause, stop, monitor and restart prints without the need to access Skyforge through a browser. Currently, the device is powered via a USB charging cord; however the team at Element Robot are considering using a standard plug so you won't need a computer or USB charging station. For those who have a Raspberry Pi Model B, Element Robot can sell you the Skyhook software for $49.
Backsers will be able to reserve a Skyhook module for $149 with an estimated delivery date of November 2014. Find out more on the Skyforge Kickstarter page.
Source: Kickstarter