The Best Small 3D Printer Picks
Entry Level to Advanced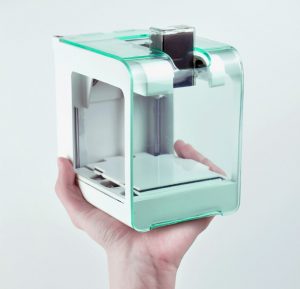 You want a small 3D printer but you are not sure where to start. You're certainly not alone in your dilemma. There're so many models to choose from today that it's overwhelming to say the least.
It used to be easy to choose any 3D printer, but not anymore. There's now a seeming limitless selection on offer. The problem with too many choices is that decision making becomes really hard.
The purpose of this guide is to present you with the best small 3D machines, a.k.a. desktop printers, available right now. I've researched all the most popular models so that you don't have to.
Why Choose a Small 3D Printer?
Bigger is not always better, or it's not practical in a lot of cases. You can also pick up small 3D printing machines for less than it costs to buy a half decent photocopier.
Here are the five main reasons why smaller 3D printers are gaining in popularity:
Low cost compared to larger 3D printers
They're easily portable
No space at home or in the office for larger machines
Easier to set up and maintain
Fills a gap in the market
It's easy to get confused when 3D printing is new to you. The purpose of this page is to guide you with easy-to-understand, no-nonsense reviews of the top six mini 3D printers.
What You Will Learn
Here's what you'll learn as you read through this guide:
The cost of small 3D printers
What you can and can't do with these machines
The top six models available right now
The pros and cons for each of these top mini 3d printers
By the end of this page you'll be in a much better position to make the right choice.
| Name | | Volume | Resolution | Rating | Price |
| --- | --- | --- | --- | --- | --- |
| | Formlabs Form 2 | 5.7″ × 5.7″ × 6.9″ | 25 microns | | |
| | MakerBot Replicator Mini+ | 5″ x 5″ x 4″ | 100 microns | | |
| | Printrbot Play 1505 | 15″ x 10″ x 17″ | 50 microns | | |
Looks Can Be Deceptive
It's difficult for the novice to know what to choose. A cheap-looking 3D printer might have a heavy price tag. Likewise, a quality-looking machine may be much cheaper. Looks can be deceptive though.
Understanding the basics is the only way to make better buying decisions. This guide will help you whether you want a small 3D printer for fun, business, or for educational purposes.
I've broken the prices down into three categories for your convenience:
Choose Your Budget:
As with bigger 3D printers, the costs can vary considerably with smaller desktop machines. Costlier printers are not always the best option if you don't need the extra features.
Desktop 3D Printers Under $500
3D printers in this price range are great for beginners. The FlashForge Finder is a great all around printer that is packed with options. If you have a lower budget though, you will find some features missing from your machine.
This is perhaps the best value for money 3D printer around at this time. You get a really nice quality machine for less than 500 bucks. My only gripe with the product is that it's a bit fiddly to set up.
Once it's up and running this machine is a breeze for anyone to operate—beginners included. If you buy it new you'll get a spool of PLA filament, a user guide, and a few maintenance tools in the box.
Tech Specs
Category: Desktop
Technology: FDM
Material: PLA
Filament size: 1.75mm
Weight: 35lbs
Connect: USB / WiFi
Min. layer thickness: 0.05 mm
Max. build size: 5.5″ x 5.5″ x 5.5″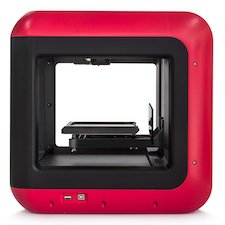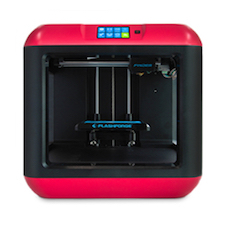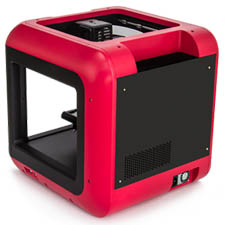 The FLASHFORGE Finder also has Wi-Fi connectivity. This means you can easily operate the machine from your local network. It's a tough little printer, and one that's nice and easy to move around.
The key attractions for this desktop 3D printer have to be its user-friendly operation, compact size, and affordable price. It has plenty of neat features to support these points.
The printer has a nice distinct color touchscreen panel with manual controls set to the right of the machine. Users are quick to praise the after-sales support that many say is second to none.


The good looking Micro MD3 3D desktop printer has been among the most successful 3D projects ever on Kickstarter. It's a machine that provides you with consistent printouts of high quality.
This is an ideal choice for anyone who wants a user-friendly machine that's super compact, affordable and makes very little noise. Although it has a few negatives it's still an excellent value product.
The Micro also comes with a UL safety rating. This makes it a wise choice for the home user. It's also a good choice for kids as it doesn't have a heated print bed, but for some that'll be an issue.
Tech Specs
Category: Desktop
Technology: FDM
Material: ABS, PLA
Filament size: 1.75
Weight: 4.2 Lbs
Connect: USB
Layer thickness: 0.05 mm
Max. build size: 4.6 x 4.3 x 4.4″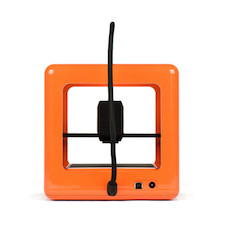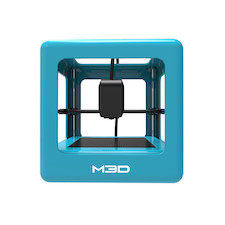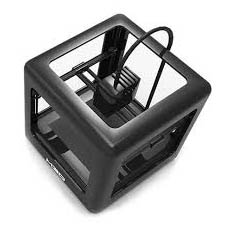 The Micro Motion Sensor Chip is a smart piece of technology that helps with positioning feedback for ultra-precision. And the printer's multi-calibration system keeps the machine maintenance-free.
I recommend this printer for anyone who wants to learn all about 3D printing. It's well-built, it's affordable, and it's reliable.


My third pick in the under $500 category is the Printrbot Play. This is another great printer for homes and classrooms where there are kids. The protective cover over its hot end prevents accidental burns.
Anyone who wants to learn about the technology from the ground up can opt for the self-assembly kit. The rest will choose the pre-assembled printer (Model 1505) that's ready to go out of the box.
The pre-assembled machine is easy to unpack and the initial setup is pretty straightforward. Using this 3D printer is quite easy after a little practice, but it's not quite as undemanding as the Micro MD3.
Tech Specs
Category: Desktop
Technology: FDM
Material: flexible, & some experimental
Filament size: 1.75
Weight: 17 Lbs
Connect: Micro-USB cable
Layer thickness: 0.05 mm
Max. build size: 15 x 10 x 17″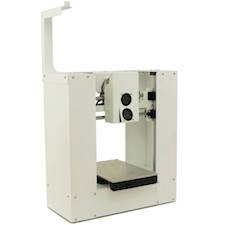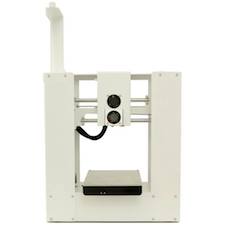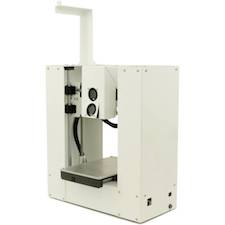 The fan shroud/extruder cover is a safety feature worth considering for home or classroom use. The open source software also provides users with more creative options and flexibility.
The pre-assembled Printrbot Play has even won an award. It was voted the "Best 3D Printer for Schools" in the Make Magazine's (Digital Fabrication Shootout) in 2015.



Desktop 3D Printers Under $2000
It used to be hard to find 3D printers under $2000. Increased competition has led to a boom in the number of options available to consumers. The Makerbot Replicator Mini is a fantastic 3D printer all around, and worth the money if you have a budget for it.
The MakerBot Replicator Mini+ is quite a price jump compared to the previous three, but then it packs a lot more. It's certainly portable and it prints faster, it's user-friendly, and has a larger build volume.
This re-engineered, redesigned model has a sturdier construction thanks to the stiffer materials used. It's a high-performance, quieter 3D printer too (58% quieter than its predecessor). This makes it a great choice for homes and educational environments.
Anyone who wants to move up from the entry-level machines won't be disappointed with the MakerBot Replicator Mini+. It's a feature-packed product that's incredibly user-friendly to operate.
Tech Specs
Category: Desktop
Technology: FDM
Material: PLA
Filament size: 2.54 mm
Weight: 20.5 Lbs
Connect: USB, Wi-Fi
Layer thickness: 0.06 mm
Max. build size: 4.96 x 4.96 x 3.98″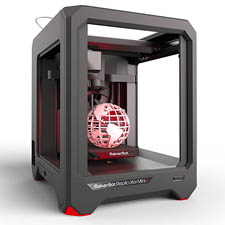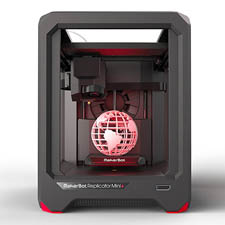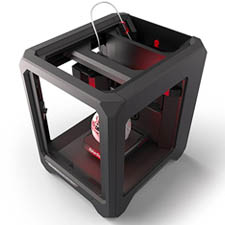 Some of the printer's many key features include a clever, redesigned Z-stage along with improved filament routing. The build volume boasts a 28% increase on the earlier model.
Another unique feature is that the MakerBot Replicator Mini+ is cloud-enabled. This adds to the ease of printing and makes for a more convenient experience as you can control operations remotely.
What we all want from a smaller printer is excellent print adhesion, reliability, and consistent precision. This model delivers in these areas, but then you'd expect more with its higher price tag.
The main setback with this model is that it only uses Makerbot branded filament.


Desktop 3D Printers Over $2000
3D printers in this price range are usually used for commercial purposes. For instance, many people use the Formlabs Form 2 to create high-quality customized jewlery. Others use it for prototyping in their companies. Additionally, dentist offices are starting to pick up machines in this price range.
The Formlabs Form 2 is my top pick for this category because it delivers exceptional results every time. It's a premium desktop 3D SLA printer for the serious hobbyists, universities and businesses.
This is an expensive machine compared to the earlier picks. However, compared to the industrial giants it's a steal. What you get here is a professional printer in a much smaller package.
The quality produced by this SLA machine is always consistent. There's no need to mess around adjusting parameters, filaments, temperatures or extruders as you do with FDM technology.
Tech Specs
Category: Desktop
Technology: SLA + DLP
Material: Resin
Filament size: N/A
Weight: 13 Lbs
Connect: USB / WiFi / Ethernet
Layer thickness: 0.25 mm
Max. build size: 5.7 × 5.7 × 6.9″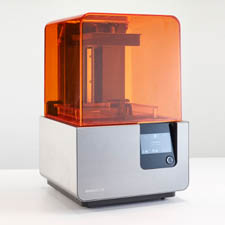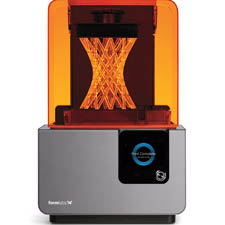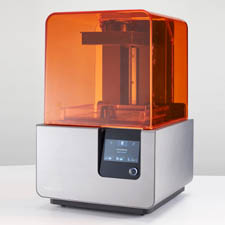 Those who invest in a The Formlabs Form 2 have to accept the higher running costs as well. The price of resin certainly makes printing expensive.
If you make, or intend to make money from your 3D printing endeavors, then the machine and running costs are all relative. Some would argue you can't afford to gamble with anything but the best.
The key attraction of the The Formlabs Form 2 is that you can rely on it to produce quality parts with a minimum of fuss. Ease of use and predictable results means you can forget about the printing process and concentrate your efforts more on design and output.


The Dutch made Ultimaker 2+ is my final pick for this guide. It's a top-quality 3D printer in the over $2000 category. This is an incredibly versatile machine that's popular among professionals.
It's a 3D printer that can easily produce complex parts of all different shapes and sizes. It checks all the main boxes that consumers demand: print quality, build quality, precision, and reliability.
The machine is user-friendly and has a great support structure surrounding the product. This includes first-rate manufacturer support and a vast global community of likeminded people.
Tech Specs
Category: Desktop
Technology: FDM
Material: ABS, PLA
Filament size: 2.75 mm
Weight: 25 Lbs
Connect: SD Card
Layer thickness: 0.06 mm
Max. build size: 8.7 x 8.7x 8.5″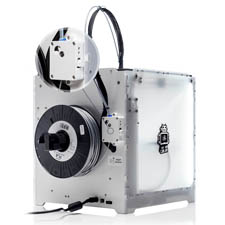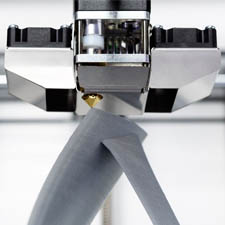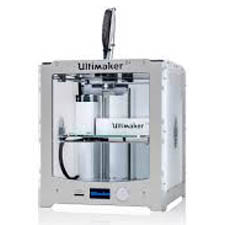 There're plenty of great features to explore too. What stands out for me is the Geared Feeder, which guarantees greater overall reliability. And the interchangeable nozzles give you greater control.
Ultimaker's talented engineers have introduced smart fancaps in this model. They've aimed them directly below the nozzle to achieve an even airflow. This results in improved, consistent print quality.
There's a bunch of free extras too. Some of these include swappable nozzles, SD card and a USB cable. There's also a glue stick, hex wrenches, lifetime support, a 12 month warranty and more.


Final Thoughts
I've personally cherry-picked all the 3D desktop printers above. These are the most affordable and efficient in their price category.
There's no such thing as the perfect printer, and the pros and cons can be subjective. All the same, these no-nonsense reviews will surely help you to make the right choice.
Best Budget
If you're on a tight budget, then you won't be disappointed with the Printrbot Play 1505, which comes in at around $340. It's an ideal entry-level printer for anyone who's just starting out.
Best Value
The best value for money 3D printer has to be my fourth pick, the MakerBot Replicator Mini+ 3D. It makes a huge difference in the quality and reliability departments without a silly price tag.
This is a perfect machine for educational environments and businesses that need a faster, quality, reliable machine. Or if you're a serious hobbyist and can afford it why not treat yourself.
Top Pick
The best of the best in this mini review has to be the Formlabs Form 2 3D Printer. It has everything the beasts in the industry offer aside from size. Other than that it's perfection in a desktop.
Summary
Reviewer
Review Date
Reviewed Item
Author Rating