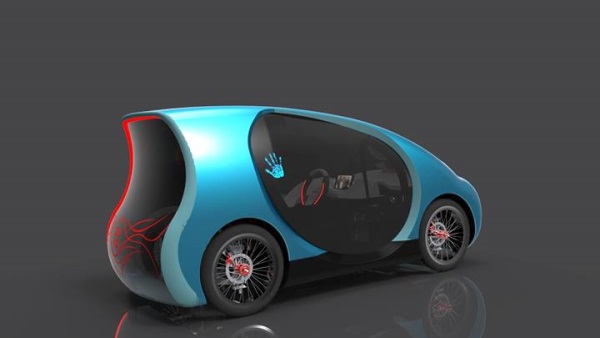 With ever increasing fuel prices and stricter regulations for emissions control, car manufacturers and companies are beginning to look at alternative ways of powering or improving a cars performance. Shell's Eco-marathon competition challenges high school and college student teams do just that by letting them design, build and test ultra-high efficiency vehicles. A team of students entered in the Shell challenge from Heerlen in the south of the Netherlands, have come up with an ingenious solution to a major problem effecting efficiency, weight.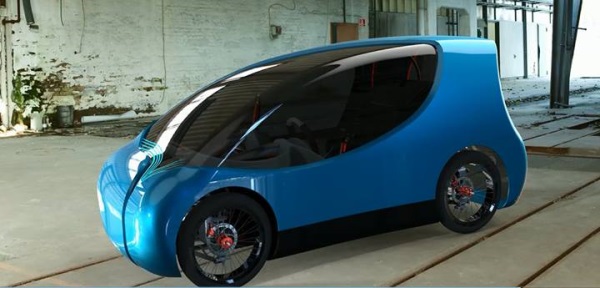 The students from the Hogeschool Zuyd college call themselves the Euregiorunners and they used desktop 3D printers to create many of the components on their car, saving a massive amount of weight and ultimately fuel. To be crowned champions of the 2014 Eco-marathon, the students will have to drive the furthest, whilst using the least amount of energy.  Over 200 students from 26 countries will be competing in the Eco-marathon in Rotterdam from the 15 to 18 May.
Rather than using a petrol or diesel powered vehicle, Euregiorunners used a battery powered powerplant to make the car move. The team entered their car in the UrbanConcept category – which considers everyday and town driving needs. They were also on a tight budget and 3D printing reduced development and prototyping costs.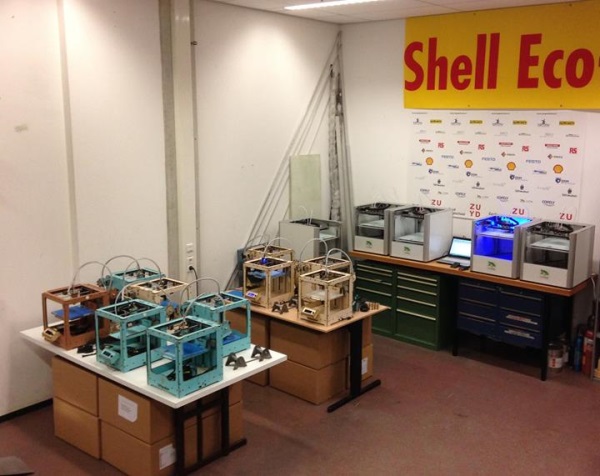 The students created the dashboard, steering wheel and molds for the carbon fiber components of the car from 3D printing. They used the Ultimaker 1 and 2, along with the Leapfrog from Creatr to produce the components. Ultimaker provided ten of the 3D printers the students used, allowing the team to quickly produce many of the parts.
Check out the video below (note it is in Dutch).