There is nothing more annoying than having small bits and pieces floating round your working space or room. Thankfully, Thingiverse user Andrew Bougie Greenville South Carolina has come up with a solution to fix this problem with his Sci-Fi small part storage crates.
According to Andrew "Recently I was in need of a small parts storage bin for my desk. I wanted something that had a bit of a sci-fi storage crate feel, so I created these models. The drawer and slots have just the right amount of tolerance to create a minor air seal if you close the drawers quickly. This was an unintended effect that adds to the sci-fi feel."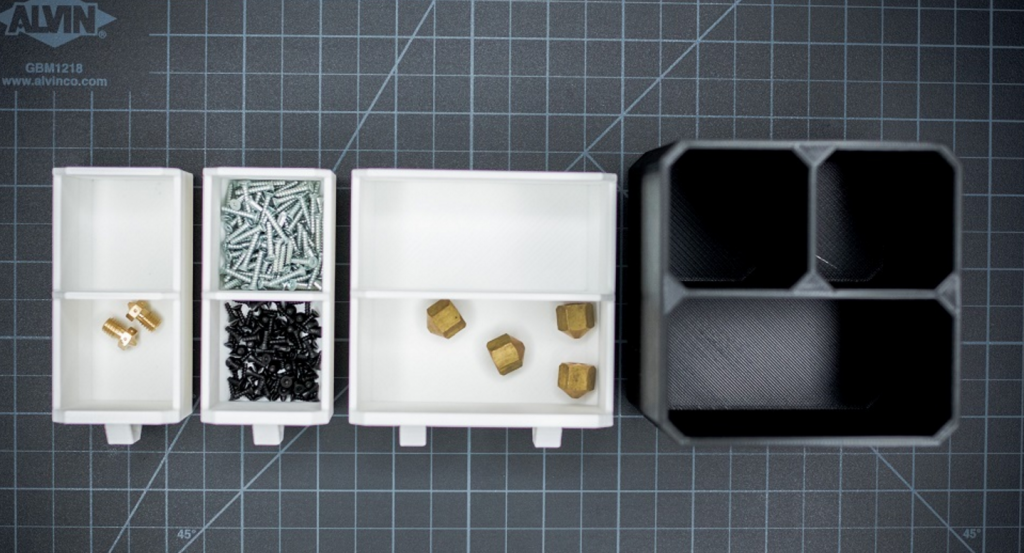 He went on to say "For scale, the standard base model in the featured image is about a 90mm cube with some extra depth from the handles on the drawers."
The printer Andrew used to create the cool little crates was a PrintrBot Simple. A print resolution of 200 microns was used, while there was an infill of 25% and no support or raft structures were used to make the crates.
Find the Sci-Fi small part storage crates on Thingiverse and check out Andrew's website for more of his designs.