Though Ultimaker is considered a latecomer in the 3D printing industry, only making its first 3D printer commercially available in May 2011. However, this company has already captured the attention of tinkerers and makers around the world, selling a thousand printers just months after its official release. Make magazine tagged it as the most accurate and fastest 3D printer in November 2012. It is also among the top 15 popular brands of 3D printers.
Ultimaker 2
With its first printer launched successfully, the company again proves its commitment to deliver a better personal 3D printing experience and high-quality prints. In September 2013, it launched its second product, the Ultimaker 2, boastingits increased print volume, improved reliability, and user-friendliness. Unlike the first product that is labelled as a DIY kit, this second version comes fully assembled. It is the same size as the original, but can print a slightly large object.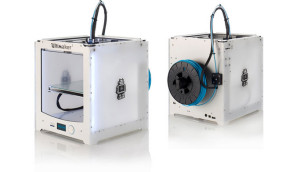 There is also no need to connect the printer to a computer for it to operate since the new version can already look up for files from an SD card through its improved interface and directly print it. There are also a lot of hardware and software updates that have been made available by the company to further enhance its ease of use and the quality of the print. One remarkable thing about these upgrades is the fact that it is compatible even with the first model. It is designed to retrofit to ensure that all printers, regardless of the model, will always be up-to-date.
The printer's open source software, Cura, also ensures users of its friendliness when it comes to customizations and modifications. According to Ultimaker's founders, the product is designed with the consumers in mind. Beginners in the 3D printing world can easily print with a mouse click, but never neglecting the advanced users for more in-depth options.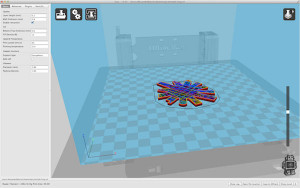 Additionally, the company also launched a 3D file sharing site to help 3D printing enthusiasts to easily share their files and designs. This website also features the Ultishaper, the company's new 3D modeling tool.
Ultimaker 2 is considered as one of the superb 3D printers available in the market today. Its print quality is more accurate than the last model. The printed products' edges are sharper and crispier, though user reviews say it can still be improved. But of course. However, with the constant updates, users are quite confident this "little" issue will be addressed very soon. So will it do? We believe it will.