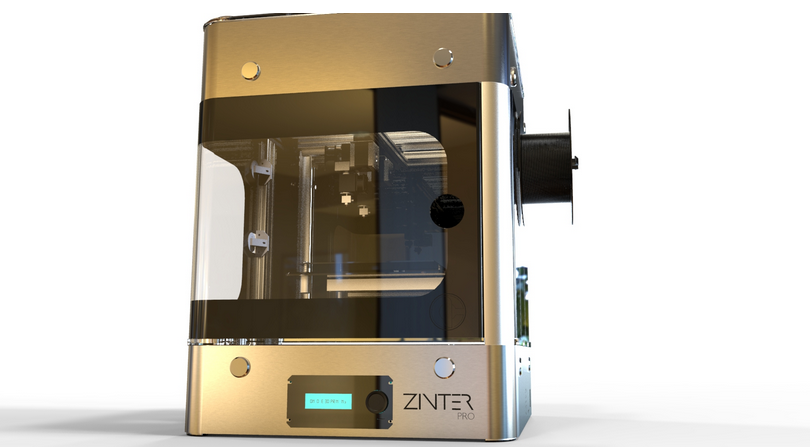 Whether you like Apple or not, they have managed to turn computing devices into fashion items that everybody wants. 3D printers haven't reached fashion status yet, but company's like UK based Ion Core Ltd are hoping to change that perception. Ion Core's Zinter Pro is wrapped in a beautiful enclosure that gives Apple's design department a run for their money.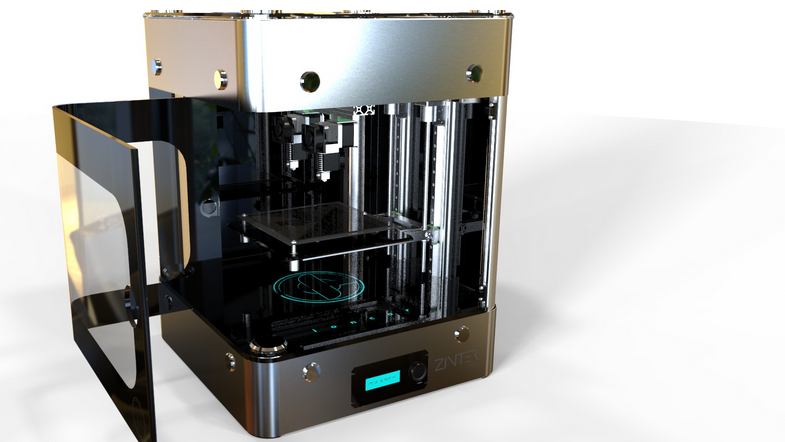 The enclosure fully encases the heated build platform, which reduces warping and uneven cooling of printed layers. Two extruders let you print in two different colours or multiple materials. The Zinter Pro comes with Ion Core's Simplify3D Software that gives users complete control over the placement of support material.  "No wasting plastic and time printing unnecessary material!" says Ion Core. Ion  Core are also developing a software add-on that will let you convert 2D images into 3D files that can be printed.
A 200x200x200mm build volume will let you print fairly large objects and the Zinter Pro can run off a standard SD card or through your computer via USB. Both nozzles are 0.4mm and the printer uses 1.75mm ABS, PLA, Nylon, PVA or PC filament. The chassis is made up of aluminium framework, stainless steel bands and plastic paneling.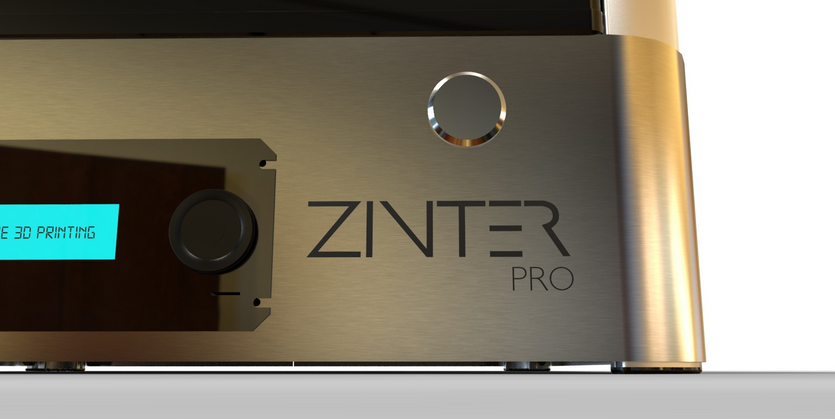 Here's the full specs below:
Technology: Fused Filament Fabrication
Build Volume: 200mm x 200mm x 200mm
Heated Bed: Yes
Enclosed Environment: Yes
Filament Diameter: 1.75mm
Number of Extruders: 2
Nozzle Diameter: 2 x 0.4mm
Print Materials: ABS, PLA, Nylon, PVA, PC
Movement: High accuracy patented linear rails and carriages
Chassis: Aluminium framework, stainless steel bands and plastic panelling
Build Surface: Heat Glass
Power Requirements: 12V @ 26.7 amps (320W)
CE Mark Safety Tested and Approved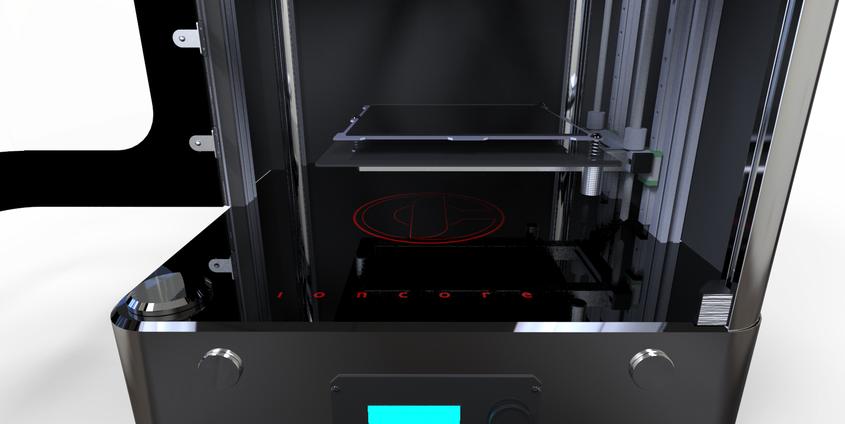 Ion Core have priced the Zinter Pro at £2,350 with a lead time of 10 weeks. By February next year, Ion Core will be launching their file sharing platform 'ZintShare' that will let users upload and download designs.