15 Best Amazon Black Friday Deals
3D Insider is ad supported and earns money from clicks and other ways.
Black Friday is here. If you still haven't figured out what you're going to buy, let us help you with this list of the best and most popular deals at Amazon. Now's your chance to save money on your holiday shopping.
Some of these offers will expire soon and many will only last until Cyber Monday. You should buy what you want now in case inventory runs out or offers expire.
1. Amazon Fire 7 Tablet with Alexa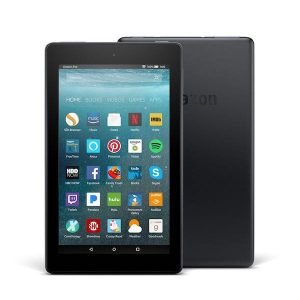 The 7 inch Fire Tablet is one of the hottest sellings items in Amazon right now. It's very affordable at only $29.99, a 40% discount off its original retail price. This tablet has a 1.3 GHz quad-core processor and 8 GB of internal storage. For $20 more, you can also get the version with 16GB of storage. Either way, the table has a microSD slot which will allow you to expand it storage up to 256 GB.
This tablet is perfect for reading Kindle e-books, listening to music, watching you favorite streaming shows, and playing the top mobile games. The Fire tablet even comes with your own virtual assistant, Alexa. Using just voice commands, you can ask Alexa to play music, check your calendar, monitor traffic, set appointments, or even manage your smart home.
2. Fitbit Charge 2 / Fitibit Alta HR
The Fitbit devices are the best companion to help you in your fitness goals. This Black Friday, both the Fitbit Charge 2 and the Fitbit Alta HR are available for ony $99.99 each, a 34% discount off of the original price. These Fitbit devices are an all-in-one package which includes a heart rate monitor, a sleep monitor, and pedometer which helps you with information on calories burned, resting heart rates, and quality of sleep.
3. Samsung Electronics 55-Inch 4K Ultra HD Smart LED TV
One of the most high-end 4K TVs in the market today, the Samsung 55-inch 4K Ultra HD Smart LED TV is available at Amazon for only $897.99, a whopping $300 lower than its original retail price. This state-of-the-art TV boasts of amazing colors and contrast, crisp action even in fast-moving scenes, and an expanded depth. The 4K Color Drive Extreme of this model allows it to accurately reproduce up to a billion more shades than any ordinary 4K UHD Display.
4. Nikon D3400 DSLR Camera
The Nikon D3400 camera set is a basic DSLR that is perfect for beginners who are just getting into the hobby. Right now, it is marked down 50% to only $496.95. This camera is equipped with a 24.2 MP CMOS sensor and has shutter speed of fps, letting you capture all those precious fleeting moments. If you've always wanted to take up photography, you probably won't get a better deal on a basic camera kit than this.
5. iRobot Roomba 960
The iRobot Roomba 960 is available at Amazon for only $599, a whole $100 lower than what it normally retails for. This is a very popular item for people who enjoy having an automated robot cleaning their floors for them. The Roomba 960 interfaces with an app on your phone where you can control it, set its path, or even set the schedules for when it will clean. The Rommba 960 can even charge itself when its battery life is running low. There's a cheaper version available for $275.
6. Bose Quiet Comfort 25 Acoustic Noise Cancelling Headphones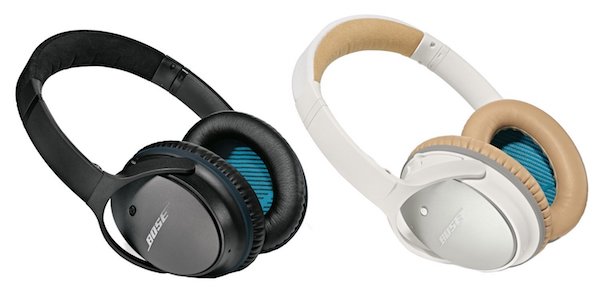 You can now experience the superior sound quality of the Bose Quiet Comfort 25 Noise Cancelling Headphones for only $179. This is a huge 40% discount from its retail price of $299. These headphones are perfect for traveling with its noise-cancelling ability and its excellent and powerful sound. Versions of these headphones are available to interface with Apple or Android products. Bose also has up to 50% off their other headphones.
7. Garmin Approach S20 Golf Watch
The Approach S20 Golf Watch by Garmin was excellently designed to improve your golf game, and is now available for the discounted price of $129.99. This is one of the best-selling products in Amazon, and is at a 35% discount from the original price. This golf watch records stats on your swing speed and consistency, shot distances, and putts per round.
8. Fire TV Stick with Alexa Voice Remote
The Fire TV Stick is available right now at a ridiculously cheap price of $24.99, from its original retail price of $39.99. This is the most powerful media stick available at its price range today, allowing you to watch streaming media right into your TV. This is simply an offer that you should into pass up.
9. Kindle E-Reader 6-inch
The 6-inch Kindle E-Reader is also one of the hottest selling items in Amazon right now, and it is available for only $49.99, $30 cheaper than its original retail price. This is no doubt an excellent e-reader coming from the top brand in this field. This all-new design is now lighter and thinner for maximum portability. This e-reader was designed to have no glare, and to be easy on your eyes. Get this deal now and have hours and hours of peaceful and pleasant reading.
10. Echo Dot (2nd Generation)
The Amazon Echo Dot isn't your normal Bluetooth Speaker. It comes with the Alexa virtual assistant, making it a complete voice-activated package that can play your streaming music, make and answer calls, and even connect to your smart home devices. For only $29.99, you can have one of the best-selling electronic devices today. There are larger versions available too.
11. Sony Premium Noise Cancelling Headphone
The Sony Premium Noise Cancelling Headphone is available right now from Amazon at only $228, down 43% from its original $399.99 price tag. This premium item connects by Bluetooth and has an easy-to-use and intuitive set of touch controls. At its low price, it is a great deal as its quality can readily compete with more expensive models.
12. DJI Spark Portable Mini Drone
The DJI Spark Portable Mini Drone is a great entry-level drone as it is cheap, easy-to-use, reliable, and sturdy. Available at a 20% discount, this amazing drone sells for only $398 at Amazon. This drone package comes with its own high-performance camera, and stabilizing gimbal, allowing you to take those impressive drone shots right out of the box.
13. Ultimate Ears BOOM 2 Panther Holiday Edition
This waterproof and shockproof Bluetooth Speaker from Ultimate Ears is available for an unbelievable 60% discount at $79.99. This intelligently designed speaker delivers 360 degrees of bold and immersive sound to all directions. This device is rugged and made to be brought anywhere, especially with an impressive 15 hours of battery life.
14. Roku Streaming Stick+
The Roku Streaming Stick is also one of the best-selling items in Amazon, and is now available for only $48, down f31% from the original $69.99 retail price. This powerful device delivers impressive 4K, HDR, and HD streaming media straight to your TV. With just this small package, you can gain access to more than 500,000 movies and TV episodes from the top networks and streaming sites.
15. LG Electronics OLED55B7A 55-Inch 4K Ultra HD Smart OLED TV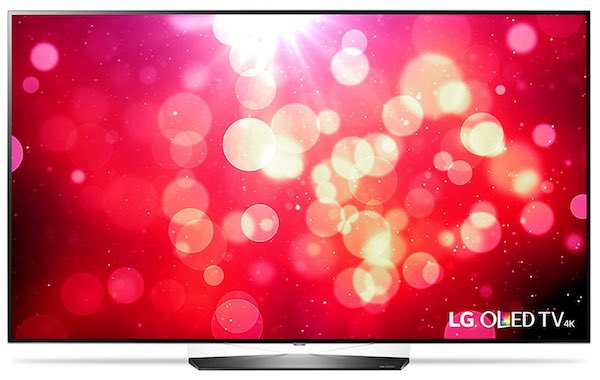 For the final item in this list, we're going big. The LG 4K Smart OLED TV is available for only $1497, down 35% from the original retail price of $2299.99. This is one of the best-selling TVs in Amazon and it's no surprise. The OLED screen enhances the 4K Ultra HD picture clarity by giving excellent contrast, and deep blacks. You would be hard-pressed to find a better TV than this.
Amazon has a lot of great deals available this Black Friday, and this list just barely scratches the surface. We'll keep you posted as more deals are released!