23andMe Testing Kits are 50% Off this Black Friday
3D Insider is ad supported and earns money from clicks and other ways.
A lot of people often wonder about the secrets hidden within their DNA. Wondering where you got your unique eye color or where your talents come from? Are you interested in how your genes can affect your health? Testing your DNA is the best way to know the answers to these questions. If you are really interested in knowing, then 23andMe's testing kits are probably something that you are inclined to get.
Luckily, this Black Friday, DNA testing kits from 23andMe are on sale. You can score one for up to 50% off, that is a considerable discount. Apart from knowing more about you, this is also an excellent gift idea for the holidays for someone you know or for a family member with the same genetic makeup as yours.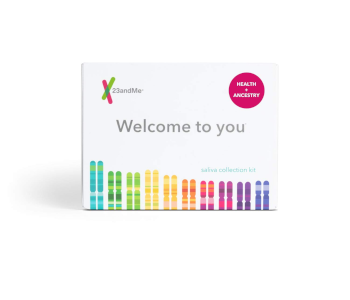 23andMe HEALTH + ANCESTRY SERVICE: PERSONAL GENETIC DNA TEST
Original Price: $199
Black Friday Price: $99
This is 23andMe's most sought after DNA testing service. Rightly so, since they take a deep dive into your genetic makeup and relate it to your health. The results will tell you if you have a predisposition to certain diseases and conditions like celiac and type 2 diabetes. You will also know if you have genetic markers for different wellness traits such as weight gain and muscle composition.
Knowing the results will allow you to get on top of things regarding your health and eventually influence your lifestyle to keep you away from these conditions. This is about owning your health and taking matters into your own hands
Apart from health testing, this kit also allows you to track your ancestry so you will get to know your story. Discover where your ancestors are from and know exactly which part of the world your DNA is from. You can also explore your traits with this kit. Learn what makes you unique, and eventually find out why you hate or love certain smells or taste.
At 50% off, this is definitely a fun way to discover yourself, your lineage, and your family.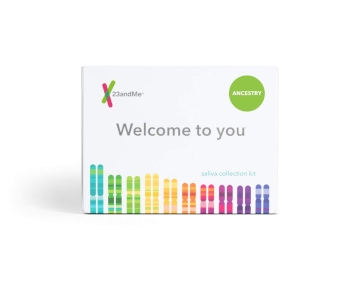 23andMe ANCESTRY + TRAITS SERVICE: PERSONAL GENETIC DNA TEST
Original Price: $99
Black Friday Price: $79
The "Traits and Ancestry" kit is pretty much similar to 23andMe's full package but without the health features. However, with only a $20 difference, shelling out that amount to know more about your health is definitely worth it.
23andMe Deals
This is the best price that we have seen for 23andMe's services. Being this affordable makes this the perfect holiday gift for anyone on your Christmas list.
How to Take the DNA Test
It could not be any simpler. After receiving your kit, all you need to do is put a sample of your saliva into the tube, then mail it back to the company with the prepaid package. These items are in the kit that you will receive, so there is no need to spend more than what you have already paid for. Then all you need to do is wait for the detailed report that you will receive via email. It usually takes several weeks, but the wait is certainly worth it.
23andMe kits are typically priced at $199, this Black Friday, you can get it for as low as $99, a 50% discount and is one of the best deals out there this holiday sale season.