Black Friday Deals on 360 Cameras from Insta360, Xiaomi, and more
3D Insider is ad supported and earns money from clicks, commissions from sales, and other ways.
360 cameras used to be something that only professional filmmakers and real estate advertisers were interested in. With the dawn of amateur vloggers and content creators, they have suddenly become popular among the casual crowd – popular enough for a big name like GoPro to join the fray.
However, there's still a certain unfamiliarity with the concept of 360 cameras that makes a lot of potential buyers apprehensive about spending a lot just to try it out. If this sounds like you, then this Black Friday might your chance to buy a 360 camera for much cheaper than usual. We've scoured the Black Friday ads for the very best deals on 360 cameras, so check out our list below.
Insta360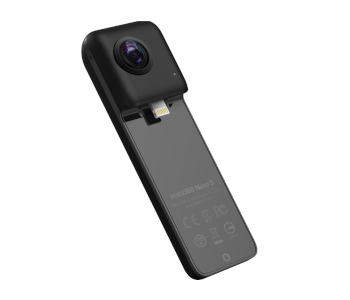 Originally a company that made steady cams and action cams, Insta360 has spent the last few years expanding its line of 360 cameras. Unfortunately, there doesn't seem to be any deals yet on their standalone models. What is available for a discount, instead, is the Insta360 Nano – a plug-and-play 360 camera add-on for iPhones. While you won't be capturing professional-grade 360 photos with this device, it's certainly a fun little gadget to play around with to get the hang of 360 photography.
Ricoh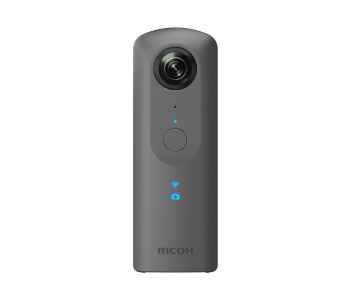 Ricoh is a well-known digital camera brand, so their Ricoh Theta line of 360 cameras is easily among one of the most popular in the market today. For this year's Black Friday, they are offering deals on the Theta SC and Theta V 360 cameras.
The Theta SC is a pretty affordable introductory 360 camera, dubbed by Ricoh as "360 for everyone." The Theta V is a lot more expensive, mainly because it can shoot in professional-grade 4K resolution. It's a very good model for those who are already experienced with 360 photography and would like to up their game.
Xiaomi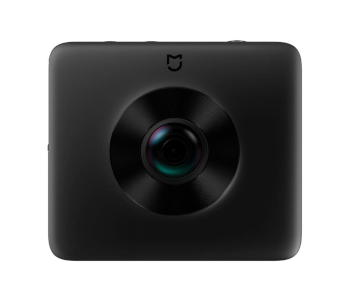 The Mijia 360 camera from Xiaomi is famous for being one of the cheapest 360 cameras available today, so it's a pleasant surprise that you can buy it for even cheaper this Black Friday. For the price, the Xiaomi Mijia is a great device for playing around with 360 photography at home or during your vacations. It's also great that the camera is waterproof, making it a little more versatile in when or where you can use it.
In terms of video and still quality, the Xiaomi Mijia is definitely no professional camera. Still, that sounds like a bit too much to ask for something that costs only a little above $100 this Black Friday.
Rylo
Rylo is a relatively new entrant to the 360 camera market, and only have one product released so far – the aptly named Rylo 360 Action Camera. The combination of 360 camera capabilities with an action camera build is quite rare, which makes Rylo an instantly strong contender in our book. This tiny but powerful camera will be available this Black Friday at a huge $200 discount. This deal is something that camera enthusiasts should seriously consider.
Garmin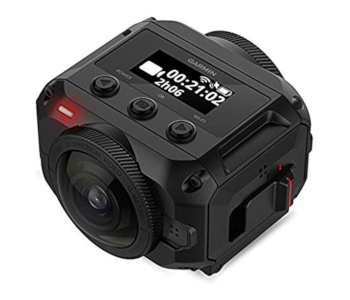 Garmin may be more popular for their GPS-aided devices, but their VIRB 360 camera is also powerful enough to stand shoulder-to-shoulder with the best 360 cameras today. With 5.7K resolution, a waterproof build, and the unique G-Metrix data capability, the VIRB 360 is the perfect travel companion. It has become an instant favorite of professional vloggers because of its small footprint and eye-catching design. It's also one of the more expensive 360 cameras in this list, so we're glad for the huge discount for Black Friday.
Will there be more brands?
Let's talk about the elephant in the room. There's a brand that is suspiciously missing in this list – GoPro. With just the name of the brand alone, the GoPro Fusion and GoPro Max are two of most talked about 360 cameras today, yet they have not been offered at a discount this Black Friday.
To be fair, the GoPro Fusion's price has already gone down by a huge margin since its launch. From the original price of about $699, you can now get it for only $285. This seems like a permanent markdown, though, which will stick even after Black Friday.
The GoPro Max, on the other hand, is a completely different case. The Max was released just a month ago and is currently riding the wave of initial popularity. Will there be a discount on the Max this Black Friday? It's not likely. And although we're sure hoping for one, we won't be holding our breath.
Final thoughts
360 cameras seem like an up and coming trend that has spent years on the edge of making it big. Will 2020 be the year of the 360 camera? We can't say for sure, but this year's Black Friday deals should be able to push more people to try it out.
We believe that the potential of 360 photography is huge if more people can be convinced to try it out. If you're thinking of getting a new gadget for this holiday season, then how about getting a 360 camera? You might never want to take photos the old-fashioned way again.