How to Make 360-Degree Videos Using Your Phone
3D Insider is ad supported and earns money from clicks, commissions from sales, and other ways.
You've probably seen them online – videos that allow you to drag around its field of view, looking at things from any perspective of your choice. This enhances the immersion of any video and may even give it value for replays.
You may think that it takes very sophisticated technology to create these 360 videos. Contrary to that assumption, you can actually shoot 360 videos using just your phone. You will need a few accessories, though. Check out this handy guide on shooting pro-level with your phone and which tools you're going to need.
How are 360-degree videos shot?
There's a good reason why most people think that you will need advanced video recording equipment to shoot 360 videos. The fact is that there used to be no other way to shoot these videos other than with a rig consisting of multiple cameras. With this array of cameras, multiple angles can be recorded at the same time from the same perspective. These videos are then patched together during post-processing to create the 360-degree video.
Technology has gone far since then. Nowadays, the use of 360-degree camera rigs is often done only in professional filmmaking. At the more casual or amateur, compact and inexpensive 360-degree cameras are more common. Instead of using ten or more cameras, two cameras equipped with wide-angle lenses can be used instead.
To avoid creating videos with a heavy fisheye effect, some rectilinear correction is typically done in 360-degree videos. These are done by algorithms built into the camera and post-processed with special software. In any case, the combination of wide-angle lenses and software-based correction has made 360-degree videos much more accessible to people with meager means to technology.
Hardware for your phone
To shoot 360-degree videos using just your phone, you will possibly only need a single accessory. Most of these accessories were designed to be used for iPhones, but we've tried our best to come up with a more inclusive list. Depending on which phone you have, you can choose between any of these: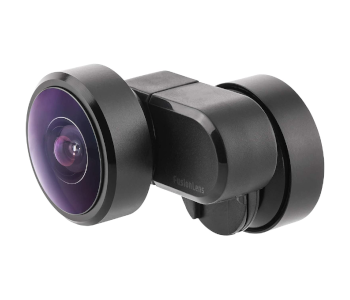 The most popular option because of its simplicity, the Fusion Lens is a dual-lens optical system that clips on to any of the compatible iPhone models (iPhone X/XS/XS Max). With the silicone sleeve, the Fusion Lens wraps around both the front and rear cameras. Each of the 30mm optical lenses has a field of view of 210 degrees.
The Fusion Lens works using the Fusion Lens camera app. Using the app, the user can then manipulate the images captured through the lenses for a variety of different outputs. Aside from stitching together a 360-degree video, there's also the option of a Tiny Planet photo or any number of different wide-angle shots.
What makes the Fusion Lens such a nice add-on device to your iPhone is the fact that it's so inexpensive. Simple and easy to use, the Fusion Lens is the perfect introduction to shooting your own 360-degree videos.
On paper, the Essential 360 Degree Camera looks like a great deal. It's a compact accessory that is even less expensive than the Fusion Lens and attaches magnetically to the phone. There is a major limitation, though – it only works with the phone from the Essential brand.
When viewed in a vacuum, the Essential 360 Degree Camera is quite impressive. It's basically a snap-on camera that can record videos in 4K and has wide-angle lenses facing both the front and rear sides. The quality of the 360-degree photos and videos that the camera takes is acceptable but not excellent.
A major point of complaint with this detachable camera is that it accelerates the battery drain on the phone. It also takes a while for the phone to recognize the camera after it has already been connected.
The Essential 360 Degree Camera was originally priced at $200 – a ridiculously high price tag by any means. Fortunately, this accessory is now available at a heavily discounted price. If you do have an Essential smartphone, then there really should be nothing discouraging you from getting this accessory, even just for the novelty of shooting 360-degree videos.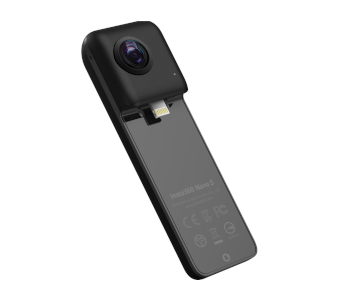 The Insta360 Nano is more than just an add-on – it's a self-contained 360-degree camera that just happens to interface with iPhones. In terms of pedigree, this product holds the advantage of coming from a brand that has been well-established in the field of 360-degree cameras.
By simply connecting the Insta360 Nano to your iPhone via the Lightning connector, you can download and edit videos and photos captured from its dual-camera system. Each of the cameras can capture media at 3040 x 1520 resolution at 30 fps and through a 210-degree field of vision.
With just a few clicks on the companion app, you can edit the clips and share them instantly on social media. Will this be the future of social media content? Probably not soon, but there's nothing wrong with being ahead of the curve.
Editing software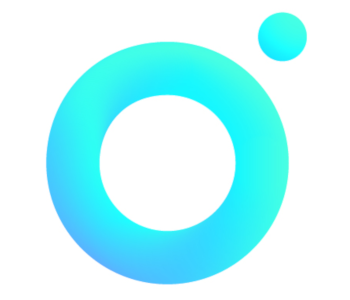 While uploading a raw VR video seems like an easy way to gain social media engagement, the viewing experience can be vastly improved with some editing. The good news is that you can edit 360-degree videos straight from your phone with just a simple app.
The VeeR VR Editor, available on both Android and iOS, is the most popular mobile 360-degree video editing app. It is compatible with the output of just about all the major 360-degree cameras available today.
What's the point of editing a 360 video anyway? Isn't the entire point of the exercise to allow the viewers to manipulate the video as they please? Yes, that's a valid point, but you can always point them in the right direction.
With VeeR, you can set an initial starting point for the audience at the start of the video. VeeR also makes available a vast library of copyrighted music for you to use to liven up your clips. It is useful for adding lines of text or animated stickers to your videos, just in case you need to place captions on some parts.
For a more lightweight option, you can also consider V360. This app is primarily designed for trimming and stitching together different 360-degree videos. If you want to tell a cohesive story with your clips, then this is the app for you.
If you prefer the polish of videos edited on the PC, then you don't need to look very far for programs that can enhance your 360-degree videos. Reliable video editing software like Adobe Premiere Pro, Final Cut Pro, or Adobe After Effects are all capable of trimming and stitching together 360-degree video clips.
Depending on which program you choose (and how the videos were captured), you can even do advanced color grading. These pro-level programs offer options for editing 360-degree videos that are far more advanced than any mobile app can do. The learning curve is a lot steeper, though. If you've never used them before, you'll have to take the time to practice on some plain clips first.
Final thoughts
Several years ago, 360-degree videos seemed like pieces of movie magic – a feat possible only with advanced camera equipment and visionary filmmakers. Nowadays, the same technique is being used by real estate agents to sell houses. This does not diminish how impressive 360-degree videos are but only means that the technology has become much more accessible.
While standalone 360-degree cameras still offer the best bang for your buck, you can also create these videos using your phone with the help of some cheap accessories. The output isn't exactly pro-level, though.
Think of it as a way to dip your toes into the water for less than $100. If shooting 360-degree videos turns interesting for you, then it's a sign to upgrade to something a little more sophisticated.