3D Model Website Database
3D Insider is ad supported and earns money from clicks, commissions from sales, and other ways.
Looking for a model to print? Take a look at our 3D model website database below which has links to websites that offer both free and paid 3D models. Note: If you're thinking about downloading a model make sure it is in a .STL format. Other model formats can't be printed or need to be converted before they can be sliced and printed.
3D Printer Plans is going to be continually updating this list of 3D model websites and if you have any suggestions please feel free to contact us. If you're looking to buy a 3D printer, we've also created a guide to the best 3D printers for sale.
Thingiverse – MakerBot's Thingiverse is the world's largest 3D printing community and contains the greatest number of 3D printable files available for free. The website is dedicated to sharing user-generated content and other users can create or remix 3D models. All designs are encouraged to be licensed under a Creative Commons license, meaning anyone can alter the design.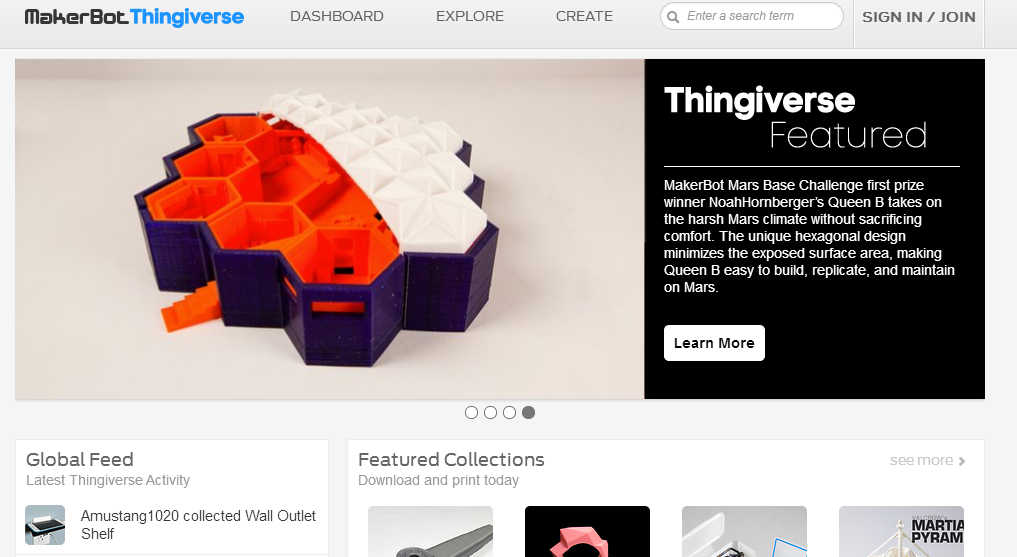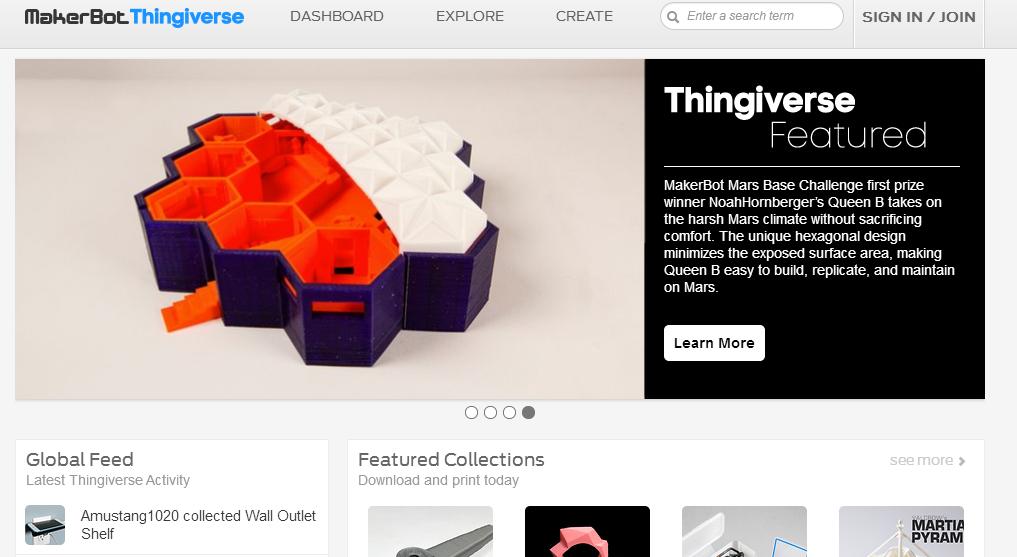 Libre 3D – Formally 3DHacker.com, Libre3D is an open source website dedicated to developing and supporting open source 3D printing development around the world. It is being developed by a small, yet growing team of 3D printing enthusiasts. The website is not just limited to 3D models and includes a whole host of other 3D printing resources.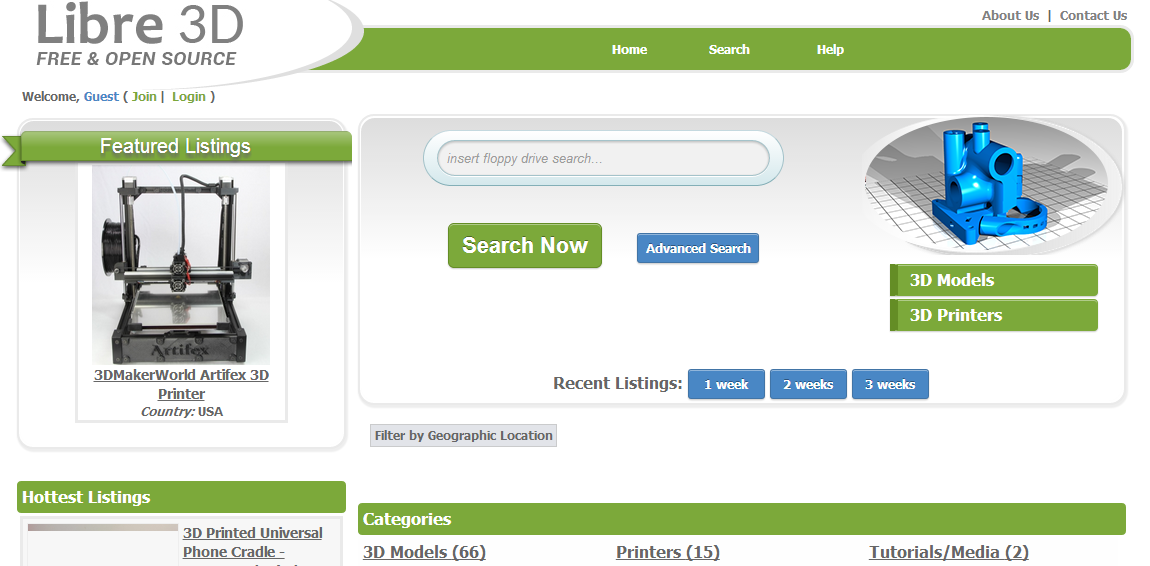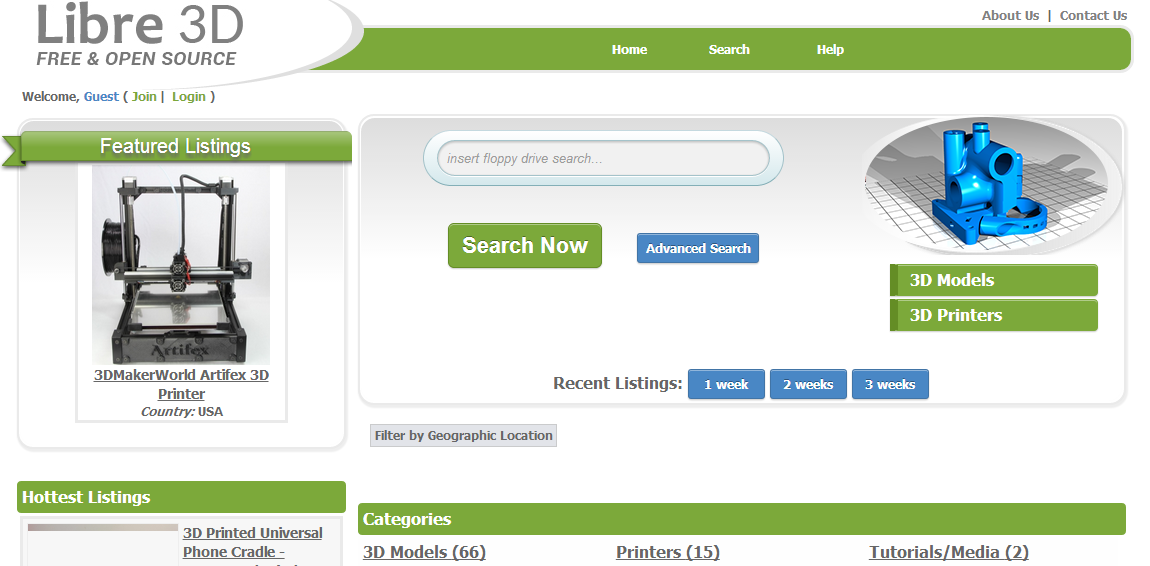 Yeggi – is a search engine for 3D printable models, which searches various 3D printing resources and communities like Thingiverse or My Mini Factory. Yeggi is free to use; however the models located by the search engine are subject to each marketplace/community's terms and conditions.
My Mini Factory – is a free library of 3D printable models and objects. The first version of My Mini Factory was launched on the 18th June 2013 and has continued to grow ever since. The large range of 3D printable models on the site have been test printed by My Mini Factory's team of 3D printing guru's and each model comes with a how-to section that explains how to achieve the best print.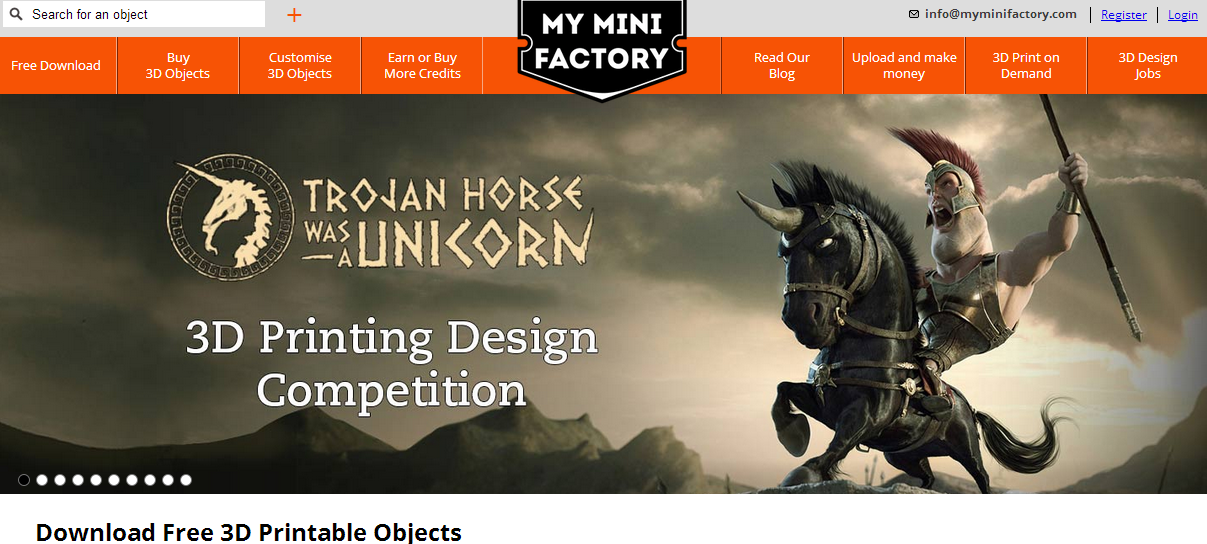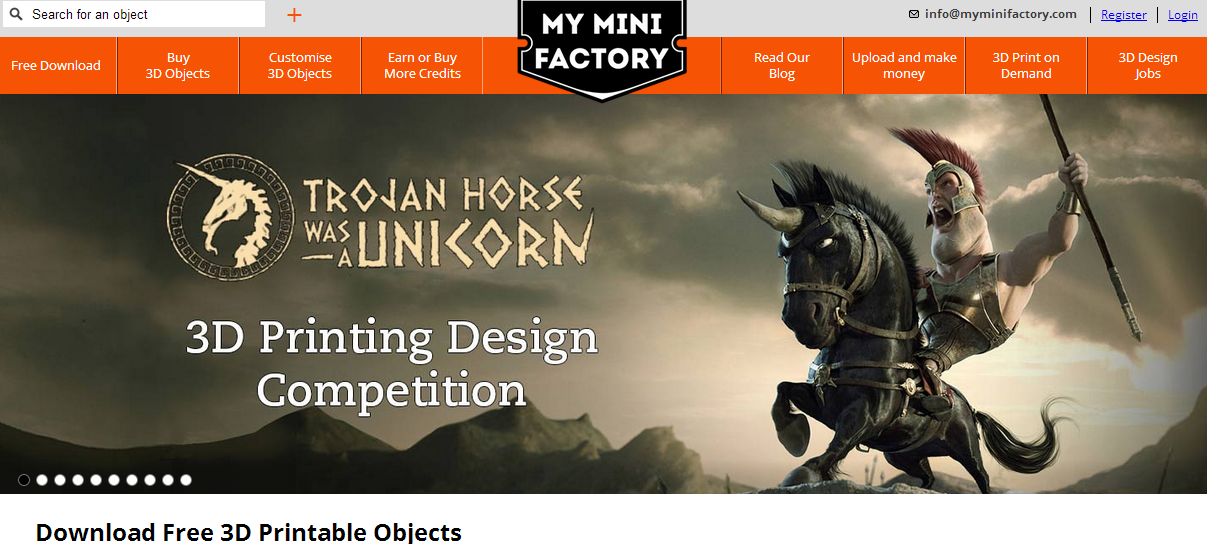 MakerShop – lets you list, sell, buy and download 3D printable models and objects. MakerShop offers free models along with paid ones and the site uses monetization techniques such as donations, pay-per-print/download or crowdfunding. Those looking to sell models can set up an online store front to list items and a blog to tell users a bit about themselves.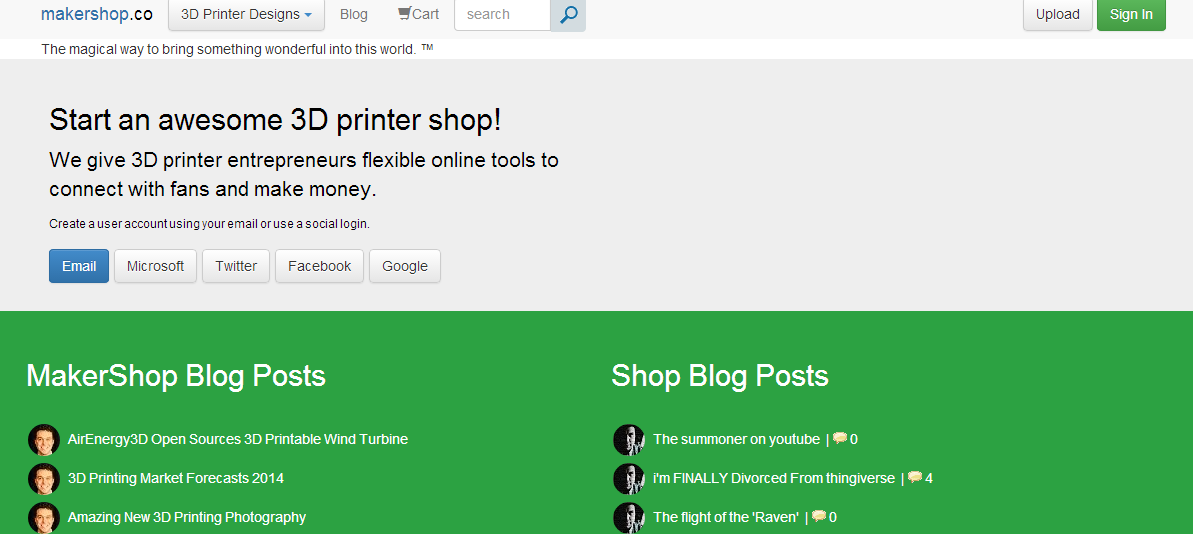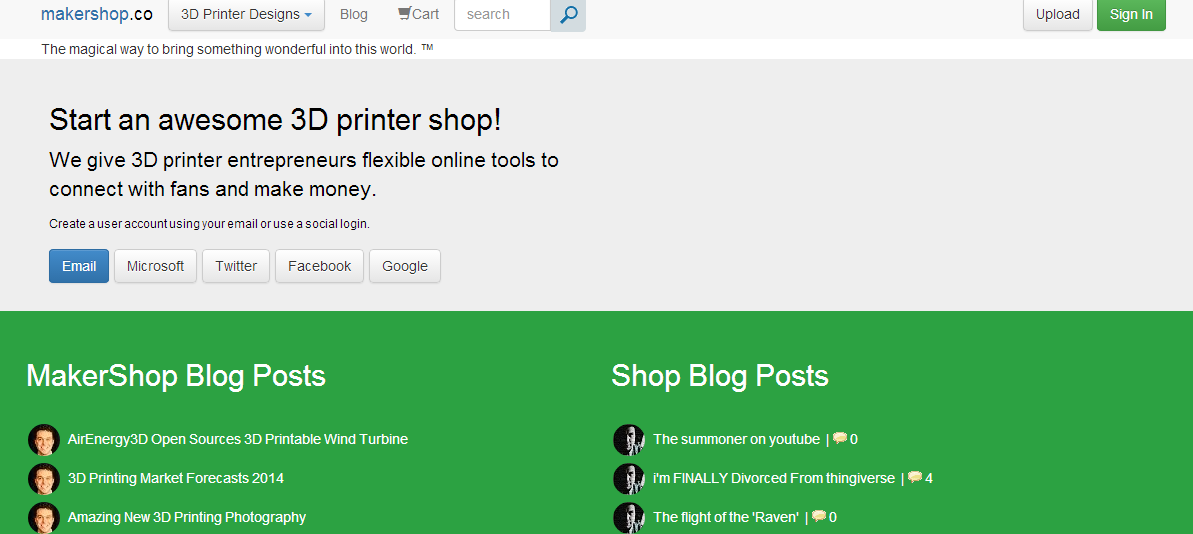 YouMagine – Set up by Ultimaker, YouMagine is an online community for everyone who's eager to explore the world of 3D printing and download some 3D printable files. YouMagine is essentially a smaller version of Thingiverse; however its community and catalogue of downloadable 3D models is rapidly increasing.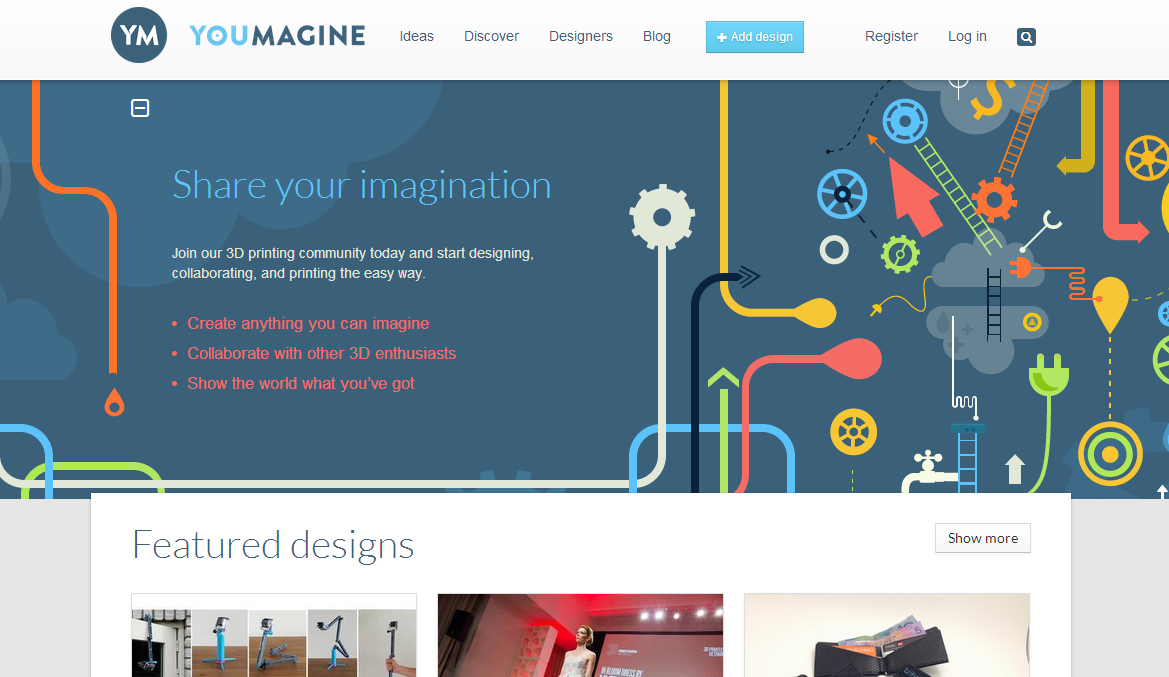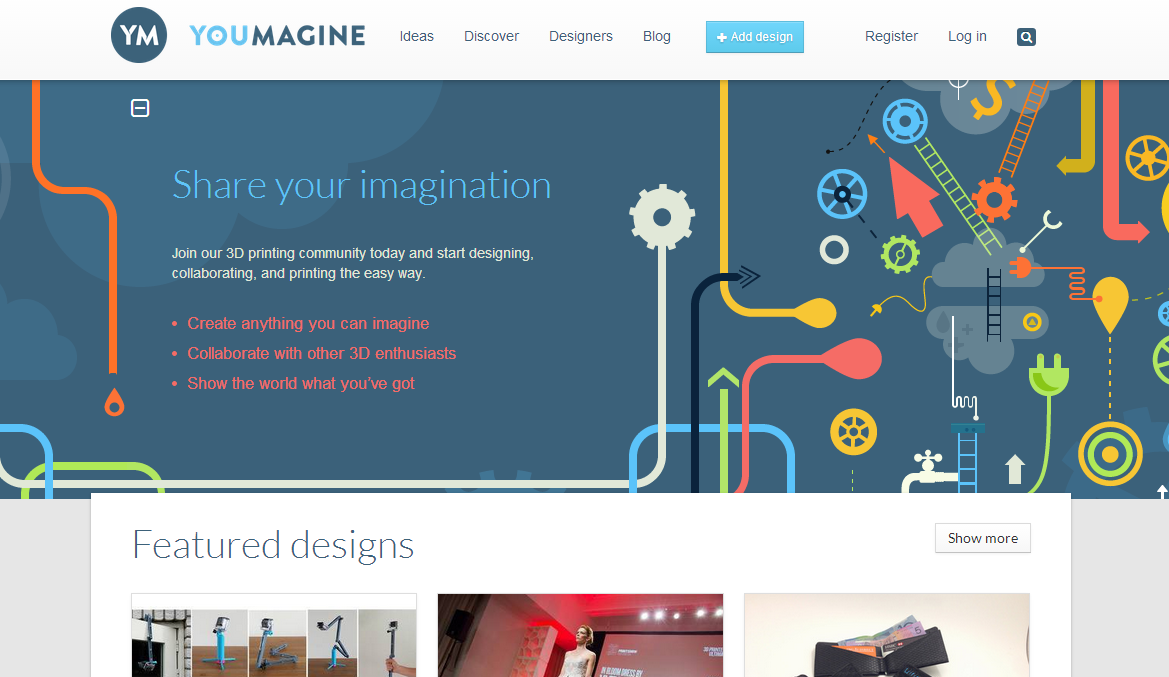 3D File Market – 3dfilemarket.com is a growing database of both free and paid 3D printable models. Its aim is to promote good 3D printing design and all the models on the website have been printed by 3D File Market staff. All models uploaded have to be accompanied by a photo of the final printed object, so as to reduce the number of unprintable or poorly designed models.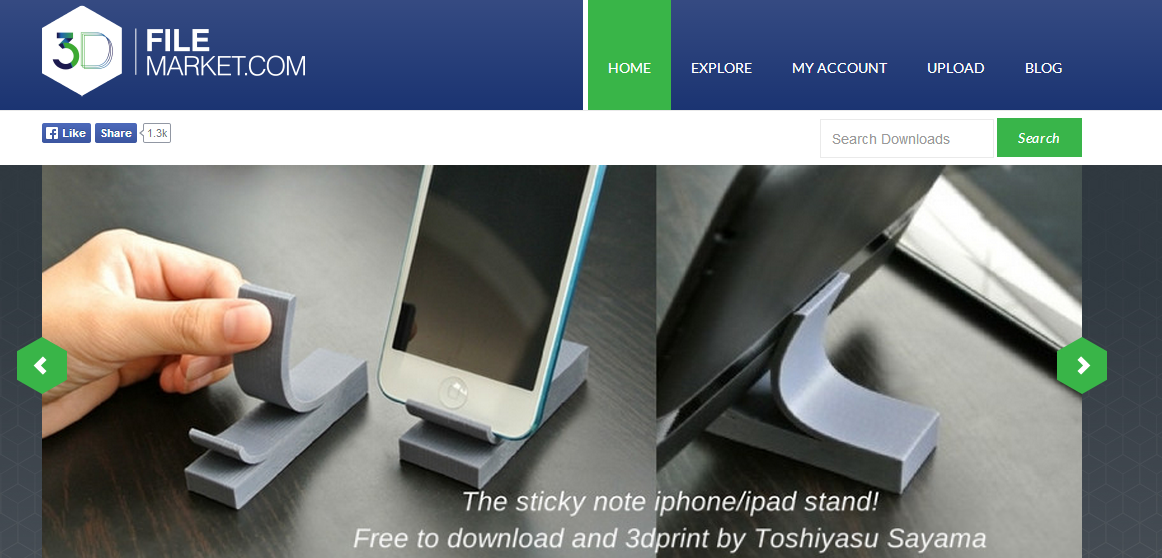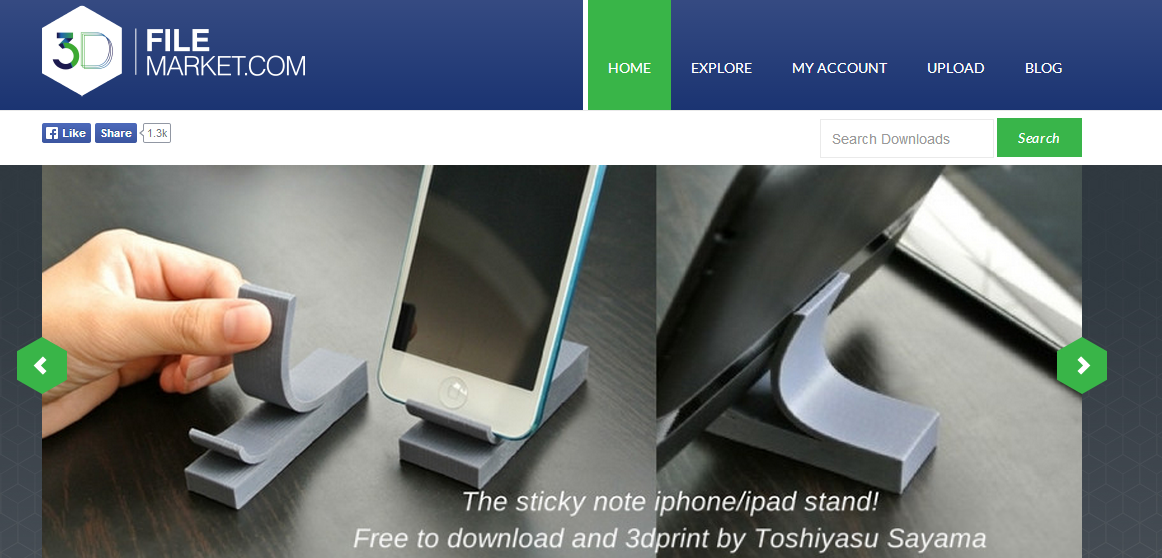 GrabCAD – is a leading open engineering movement, helping engineers get products developed earlier and to market faster. The GrabCAD community consists of more than one million engineers and over 500,000 free CAD models. GrabCAD has also developed Workbench, a system that allows teams on any CAD system to work smoothly together by syncing local CAD files to the cloud.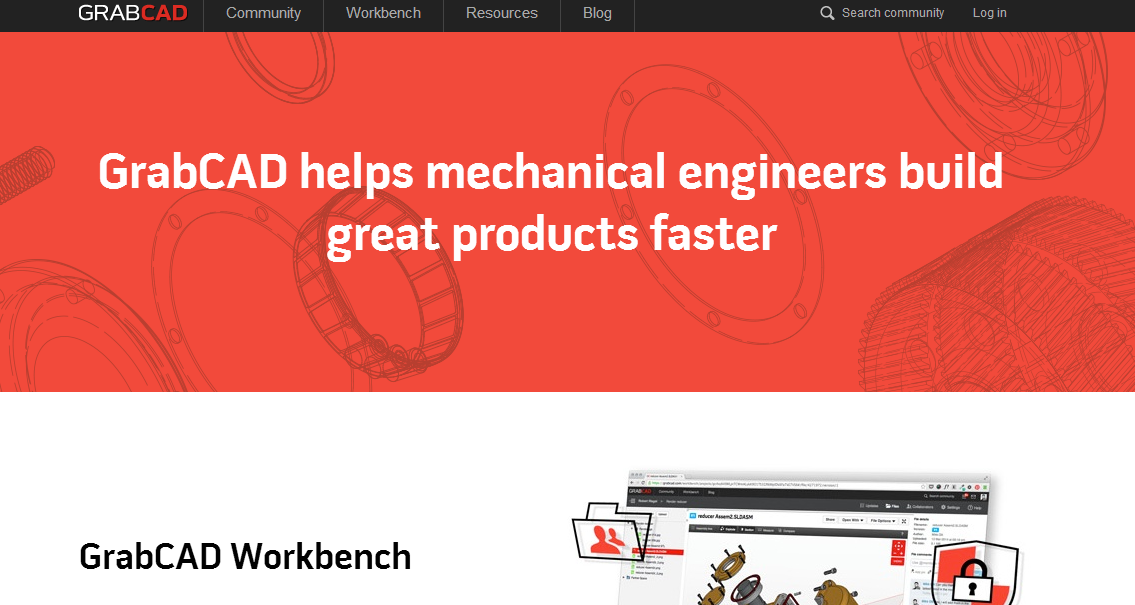 Shapeways – while Shapeways isn't exactly a 3D printing community in the same sense as Thingiverse or YouMagine, it does allow those who don't have a 3D printer or need something printed to the highest of standards by expensive commercial machines, printed. Designers can gain access to the best industrial 3D printing technology, capable of printing objects in a vast array of different materials, including metals. Shapeways has offices in Eindhoven, Queens, and Seattle.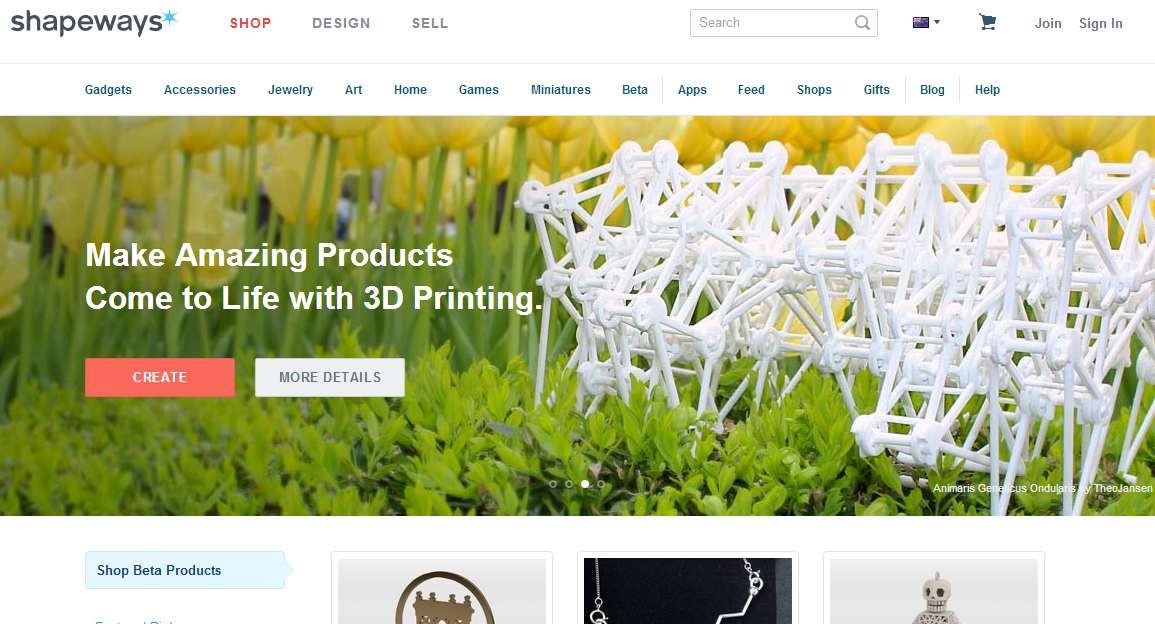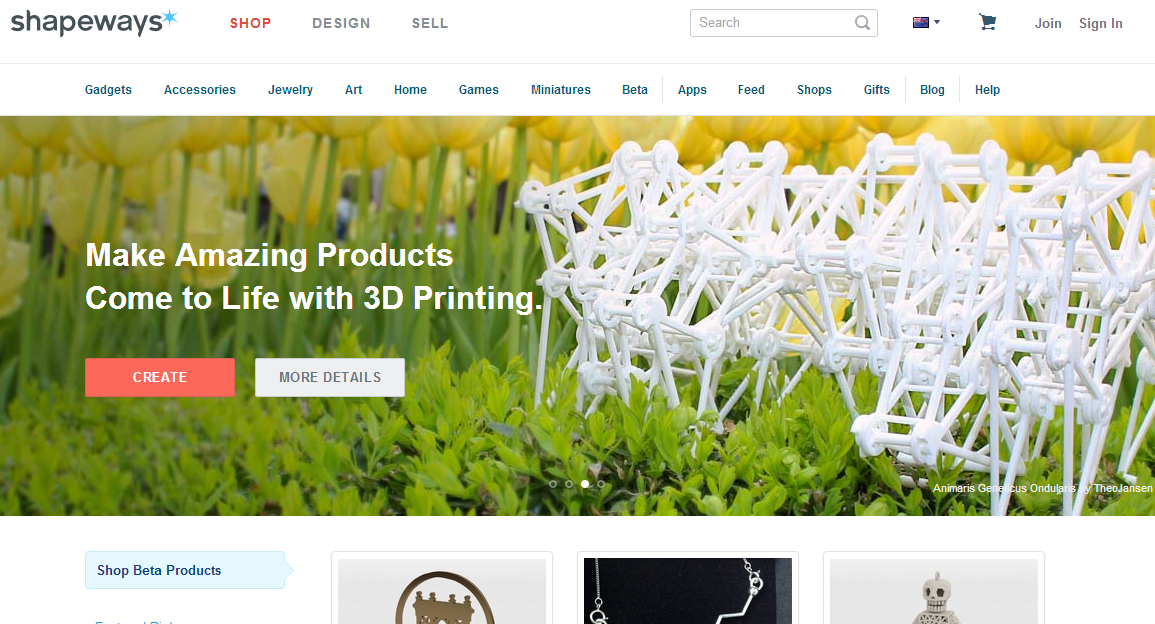 Autodesk 123D 3D Models – is a place to design, create and share 3D printable models along with other designs and pictures. Autodesk 123D software suite is free to use and is integrated with content and fabrication services. A large number of 3D printable models are available on the '3D Models' section and those who want to create their own can use the 123D software suite. Free products and services are subject to the Autodesk, Inc, terms of use that accompany them.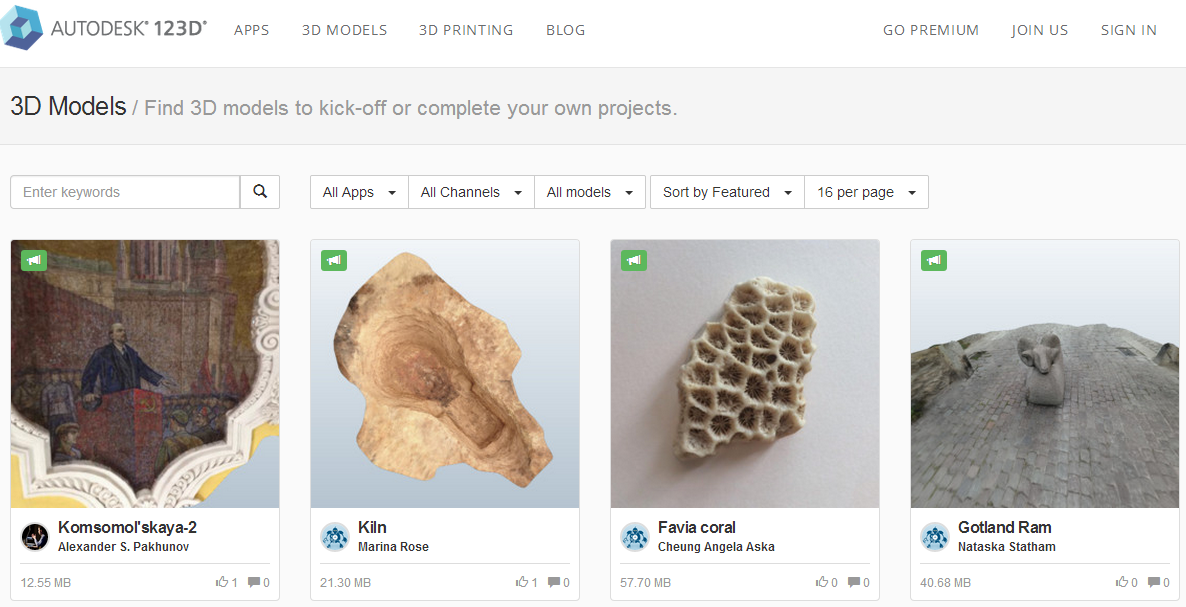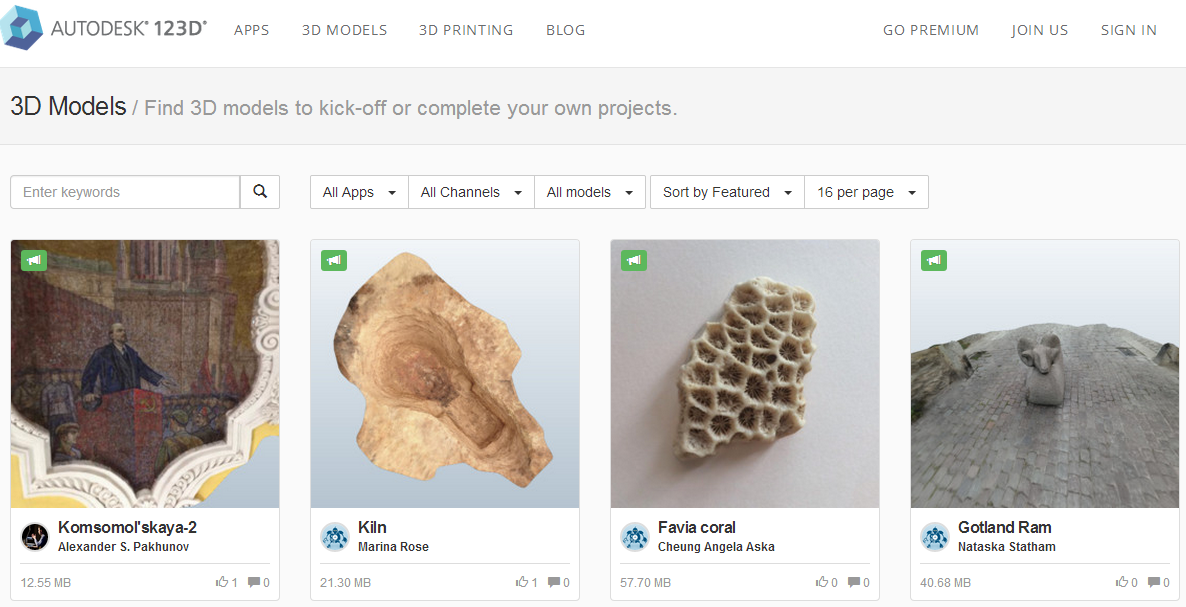 Instructables – offers more than just 3D printable models and designs. The website was conceived at the MIT Media Lab and was an in-house project of Squid Labs. Instructables was spun out of Squid Labs in 2006 and has gone on to grow a community of more than one hundred thousand makers, printers and designers.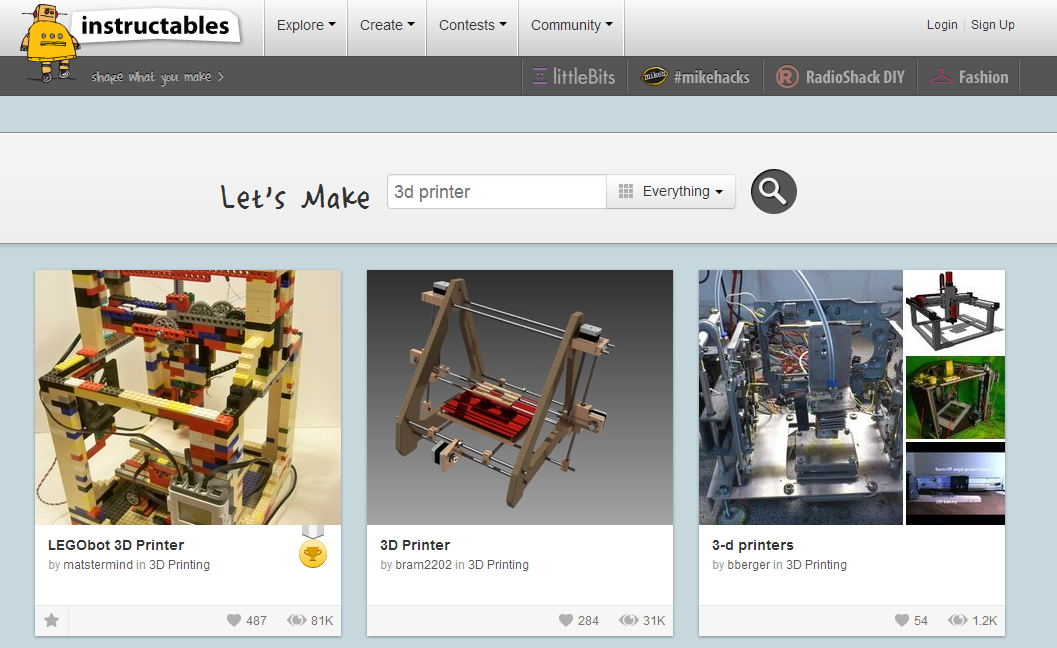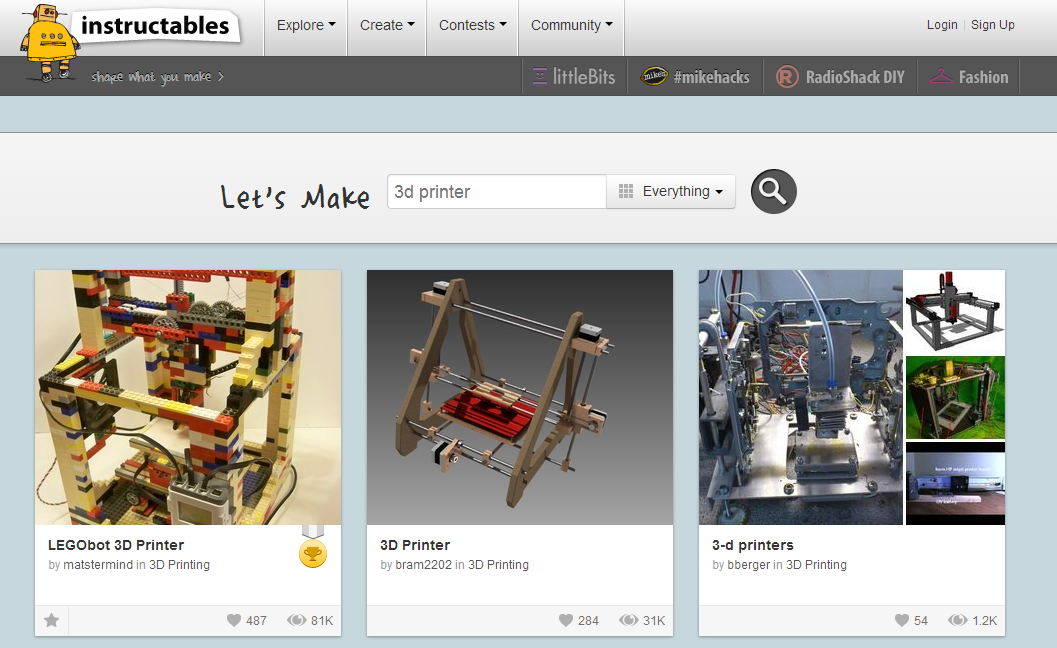 TurboSquid – TurboSquid is a world leader when it comes to offering professional 3D models. The website offers models in a vast array of formats from .stl to .blend and .3ds. Unfortunately, most of the models are not .stl files and therefore can't be printed; however TurboSquid is still worth a look.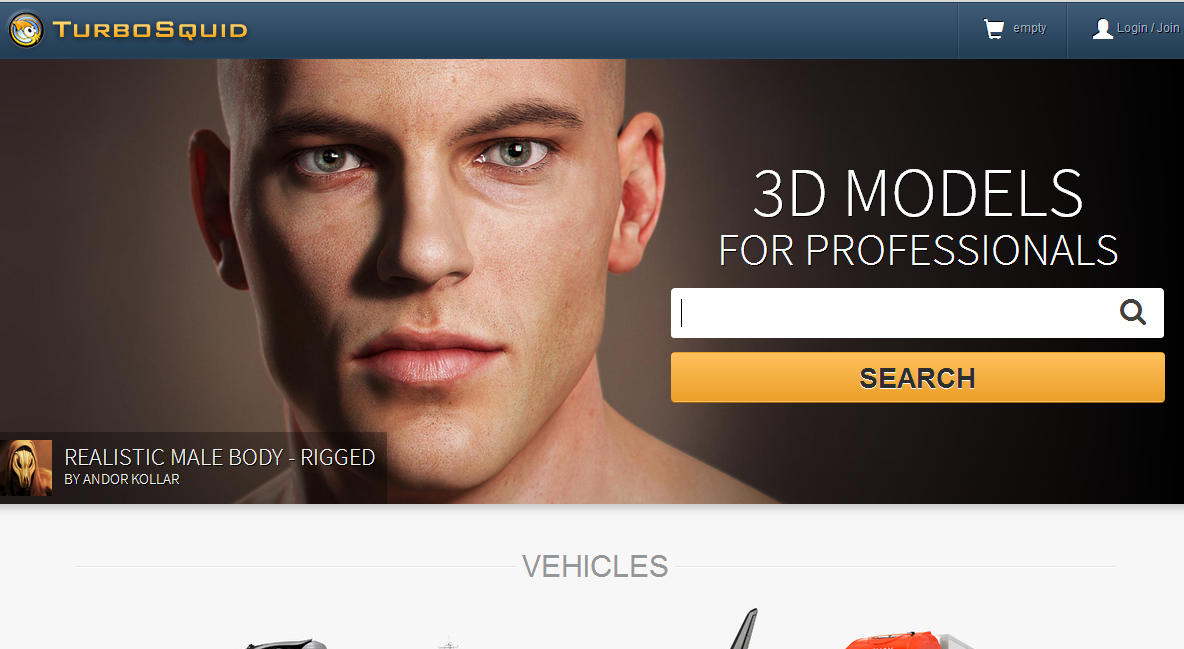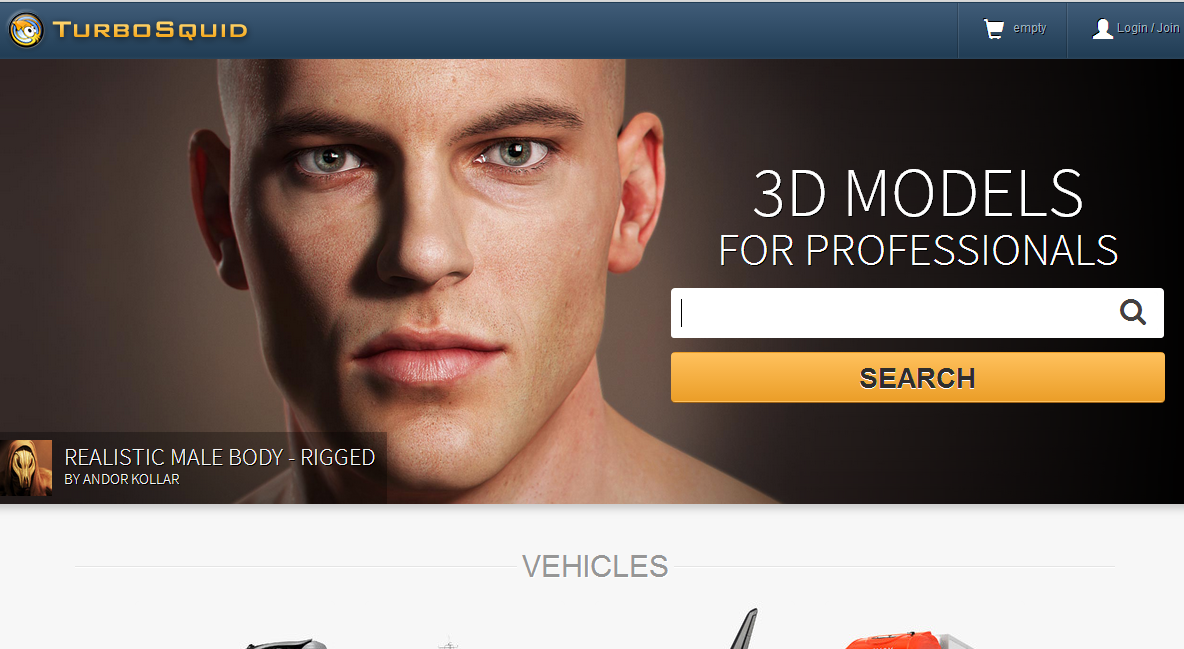 Trimble 3D Warehouse – The Trimble 3D Warehouse is an accompanying website for the SketchUp 3D Modelling software. Users of the software can upload their models in SketchUp's native .skp file format. Many of the models on this website are designed as architectural models.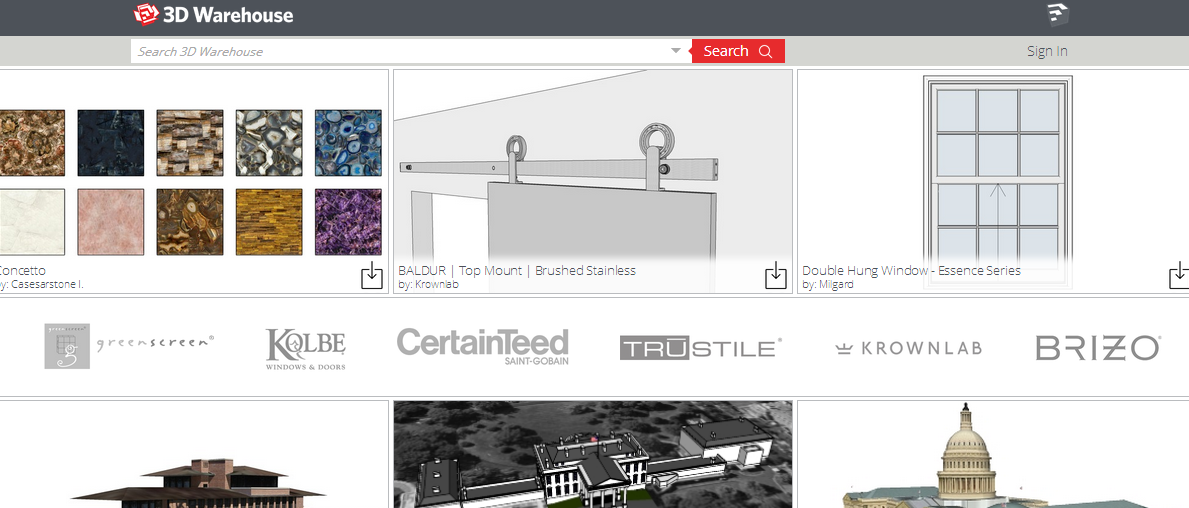 Shapeking – offers a platform for the exchange of 3D printing information and 3D printable models. The website is free to use and offers both beginner and advanced 3D models. Those looking to upload models will have to register and login.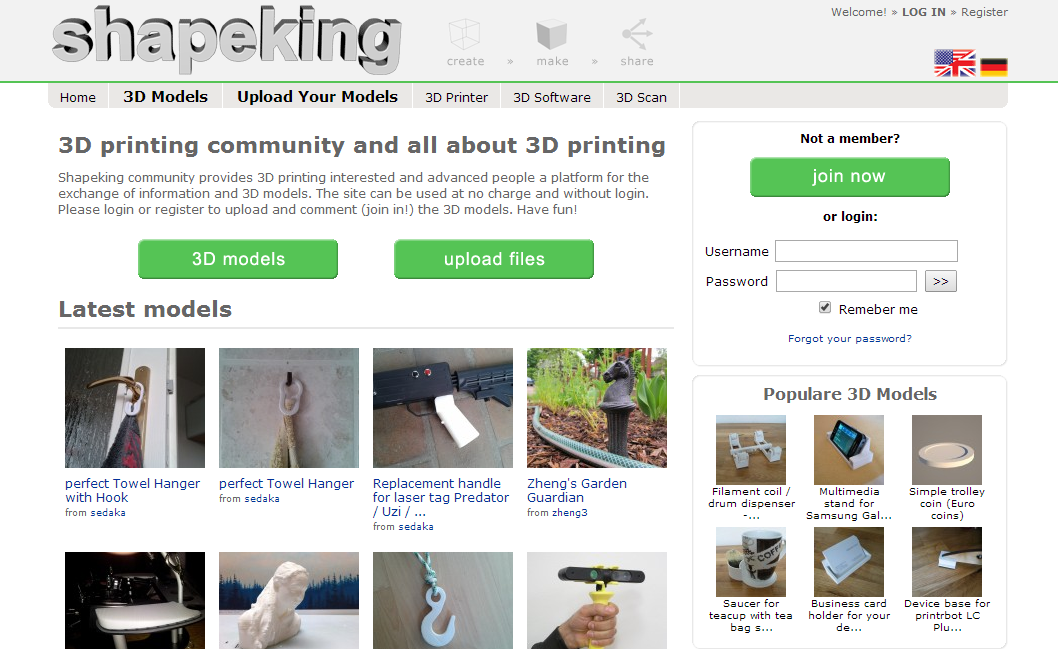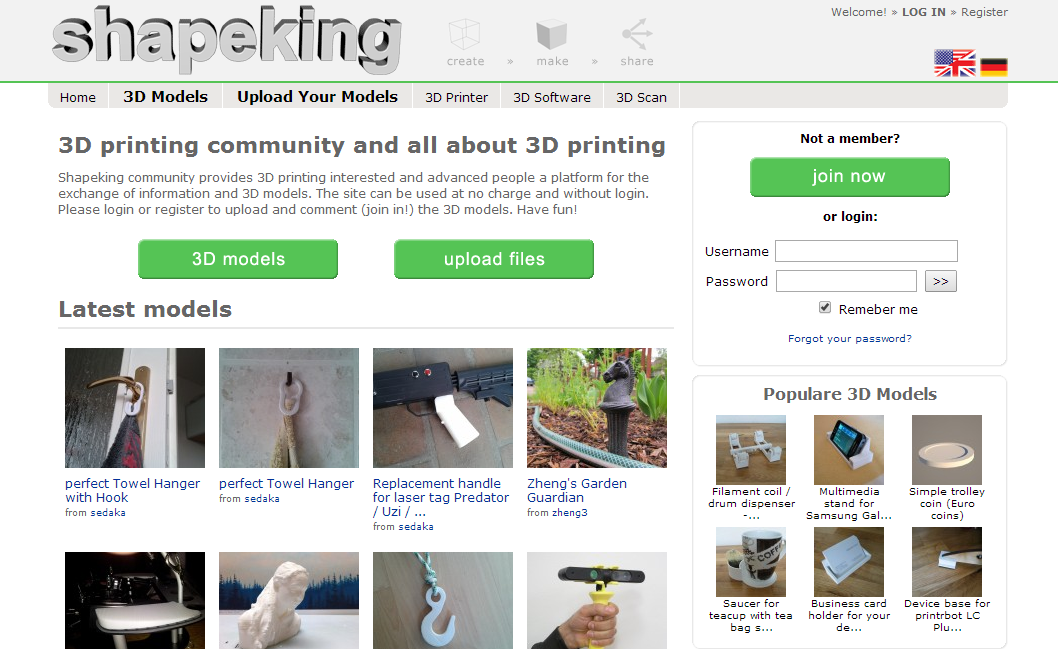 Sketchfab – Sketchfab aims to be the "YouTube of 3D models", providing users with the ability to upload and share files in 28 different formats. You can then embed these models into websites, Kickstarter pages, and more. While not every file is suitable for 3D printing, there is still a lot of amazing content to be found on Sketchfab, and it has a very intuitive search interface.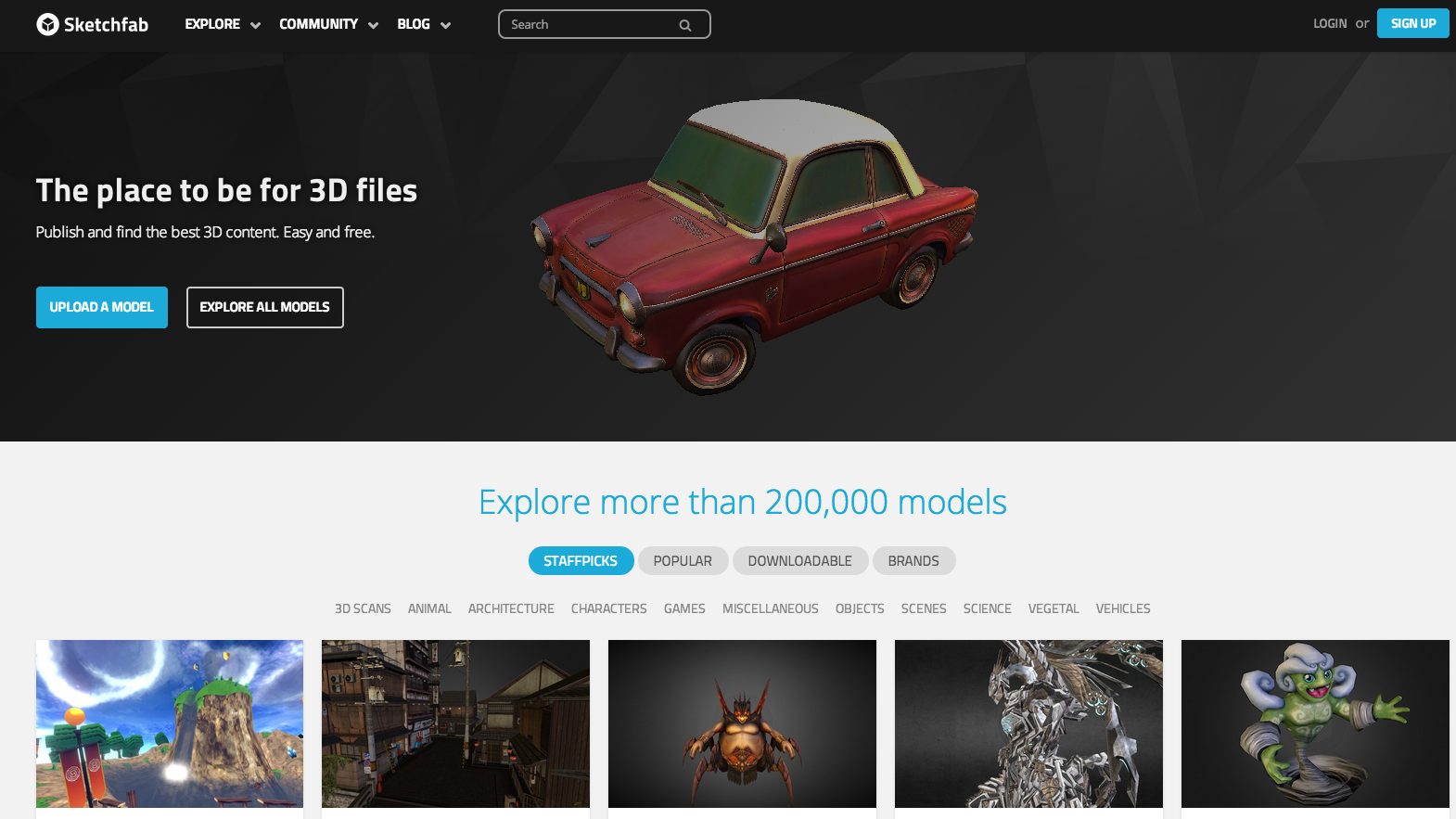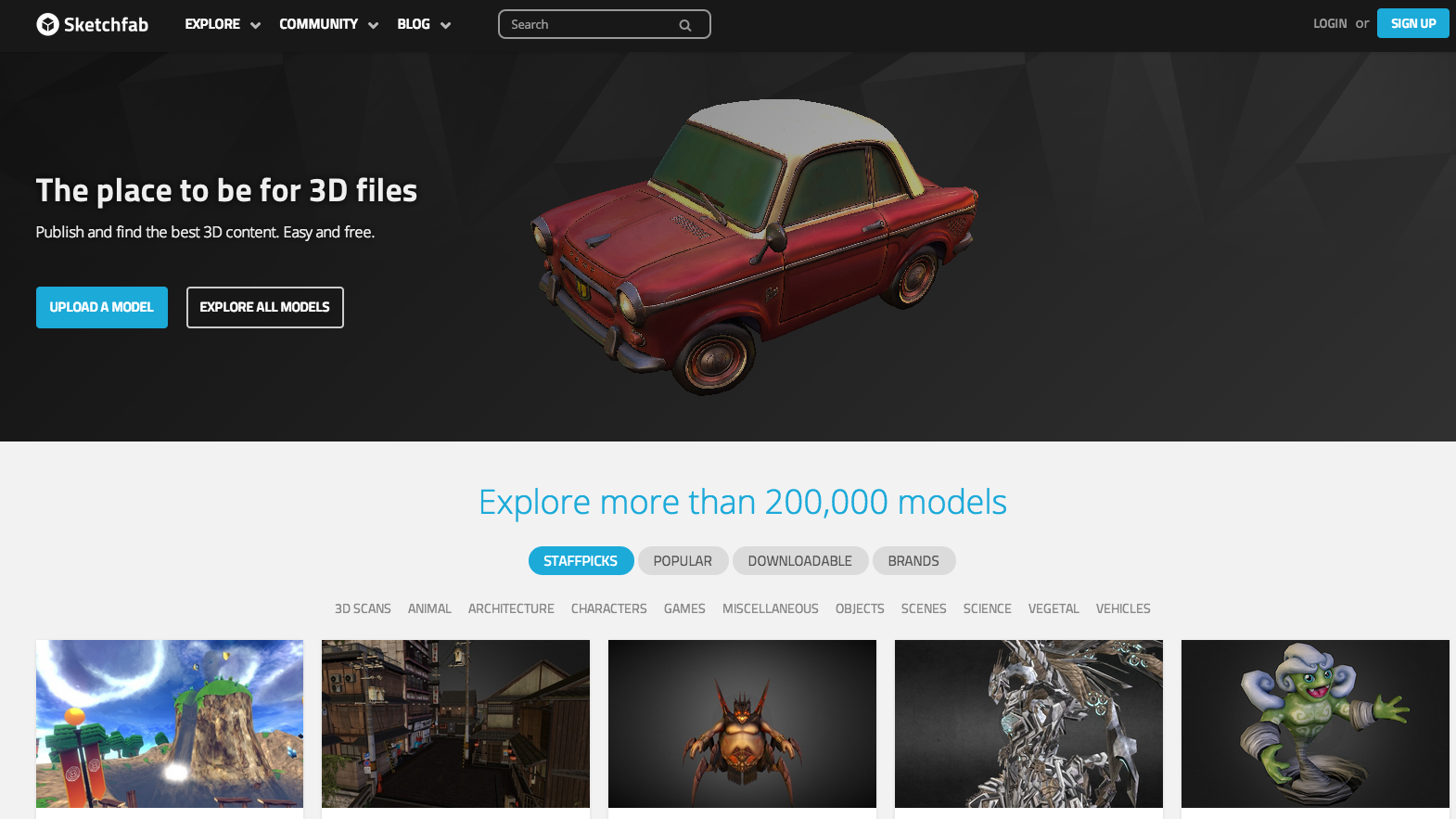 Warning; 3D printers should never be left unattended. They can pose a firesafety hazard.