Top 8 Best Mobile Apps for 3D Modeling
3D Insider is ad supported and earns money from clicks, commissions from sales, and other ways.
3D modeling has often been described as the new coding – an up-and-coming skillset that many people are starting to get interested in and could become valuable to many industries in the future. However, learning how to make 3D models can seem like an intimidating task. It may involve sophisticated hardware and software that can be quite expensive.
That's no longer the case nowadays. As these mobile apps demonstrate, you can start to learn 3D modeling using just a mobile device. Check out any of the apps in this list if you're thinking of dipping your toes into the wide world of 3D modeling.
Managing your expectations
Using a mobile device for entry-level 3D modeling is a smart move because of how accessible mobile devices are. However, the hardware of a mobile device also limits the capabilities of any 3D modeling software. Don't expect a mobile 3D modeling app to work similarly to Fusion360 or Blender. At best, you might be able to do light 3D modeling, parametric modeling, or sculpting on a mobile platform.
Device compatibility is another factor to consider. As you can imagine, doing 3D modeling on the screen of a smartphone does not seem very practical. Most of the mobile 3D modeling apps were designed to be used on tablets.
Right now, the market for tablets is dominated by Apple. For this reason, most of the mobile 3D modeling apps available today were developed for iOS. There are still a few good options for those with Android devices, but iOS users have a much wider selection to choose from.
Top 8 best 3D modeling mobile apps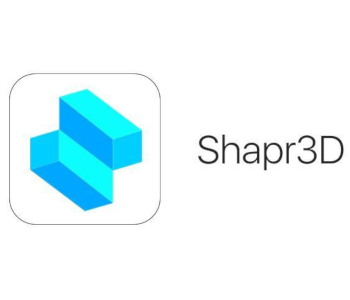 In terms of sheer functionality, few can rival the Shapr mobile app for 3D CAD modeling. This iOS-exclusive app is a surprisingly powerful parametric modeling tool that can be used to design functional parts and complex prototypes. Despite being a mobile app, Shapr is widely used by professional users across different fields.
Shapr is a CAD modeling program running on the same engine as SHAPEWORKS. Not only does this make the app very powerful, but it also means that files made in Shapr can be exported and enhanced on a separate desktop platform. Shapr files are compatible with a large selection of professional CAD platforms including Fusion360, AutoCAD, SolidWorks, or Sketchup.
Shapr is considered a heavyweight in the world of mobile 3D modeling. It was mainly designed for professional use, so its tools and interface may seem daunting for beginners. The app offers limited trial use, after which you will have to pay for either a Standard or Business subscription.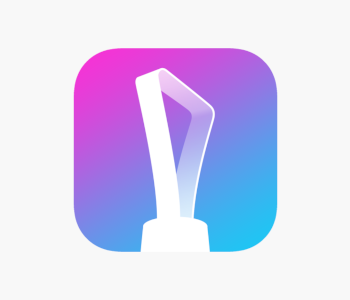 For lots of 3D modeling professionals, their introduction to the field came in the form of sculpting apps. This means starting with a solid shape (usually a sphere) and sculpting it like clay until you get the desired shape.
Sculptura offers this entire experience in a convenient mobile app. 3D sculpting and touchscreen controls are a perfect match and make the process a lot more intuitive. The app has powerful sculpting tools and a very long undo history in case you're not happy with your results. With GPU acceleration, Sculptura renders your 3D model in real-time so it looks high-resolution every step of the way.
If you're into character design, then Sculptura may be the perfect 3D modeling app for you. It's also very inexpensive and only requires the payment of a one-time fee to download. The app is exclusive to iOS.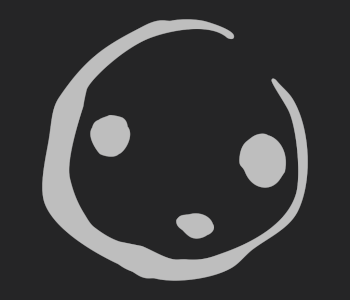 If Sculptura can be considered a professional 3D sculpting tool, then you can think of Putty3D as a sketchbook for 3D modeling. Putty3D is a leaner, cheaper, and simpler 3D sculpting app that may be more accessible to beginners.
Putty3D uses the same fundamental process of sculpting models from a solid sphere. The app's sculpting tools are limited but this does not mean that you cannot use it to make highly complex designs. Models from Putty3D can be exported and enhanced using other desktop 3D modeling apps. It is also a great tool for creating your own character designs for 3D printing.
Sculptura is already pretty cheap, but Putty3D is even cheaper. This is a good option if you just want to try your hand at 3D sculpting but are unsure if it's really your thing. Putty3D is exclusive to iOS.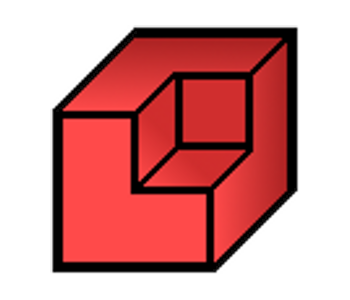 Qubism takes an interesting and different approach to 3D modeling. Instead of allowing you to create shapes by yourself, the app offers pre-made geometric building blocks that you can transform and snap together. This results in designs that are blocky but are also interesting in their own way.
Designing in Qubism is a lot like playing with Lego bricks. You are limited in the shape and size of the Lego bricks in your toolbox, but you can still come up with marvelous designs with a bit of creativity. Fortunately, designs made in Qubism can be exported for further touching up in another 3D modeling software. Some file format conversions may be necessary.
Qubism has a few things going for it. It's one of the few 3D modeling apps that can be used by Android users. It's also completely free to download.
uMake is also considered one of the more powerful 3D modeling apps available for mobile platforms. The approach of the app is quite different. It combines parametric modeling with touch controls, allowing a wider range of creative inputs. The experience is best described as drawing 2D shapes in a 3D environment. It's not bad at all, but it does take some getting used to.
Despite the different workflow, uMake is capable enough for professional use. It is suitable for making architectural or interior designs or product prototypes. The combination of freehand drawing and parametric modeling offers unique design opportunities for both parts design and concept work.
uMake is an iOS-exclusive app. It has a free basic version with a very limited toolset that we urge you to try out. If you like what you see, then you can upgrade to either of two paid subscription plans.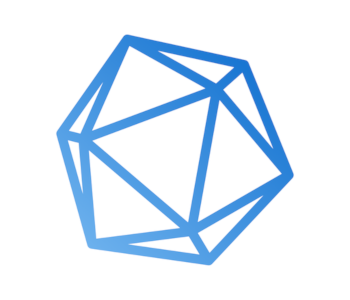 One look at the interface of 3DC.io is enough to let you know about the app's target demographics. With simple tools and blocky graphics, 3DC.io is the perfect environment for young students to learn about 3D modeling. 3DC.io has earned a good reputation as an educational tool for 3D design and 3D printing in classrooms.
The building process of 3DC.io is similar to playing with a set of Lego bricks. Since all shapes used in 3DC.io are solid, designs made in the platform are ready to be 3D printed. In this regard, 3DC.io is comparable to Qubism, although 3DC.io has a more modern interface but a smaller selection of tools. The app can also be used to access a gallery of content made by other users.
The claim to fame of 3DC.io is that it is the "simplest 3D design app on the market." If you want to teach a young student about the basics of 3D modeling, then look no further.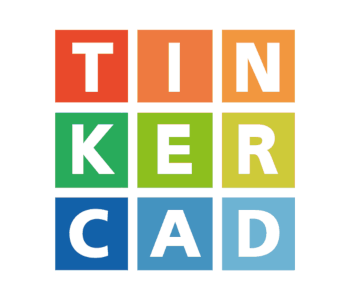 Technically, you can access the TinkerVAD browser-based 3D editor using your mobile device. However, the experience is much more seamless with the official TinkerCAD app. Just like the web-based editor, the app is free to download but only for iOS users.
Users of the browser-based platform will feel right at home when using the app. It offers all the same tools and has almost exactly the same interface. Using TinkerCAD on a mobile device is arguably even better because of the touch controls. This means that you can easily make 3D objects out of your 2D sketches.
Another bonus of the app is that it comes with an augmented reality (AR) mode. With this feature, the models you build on TinkerCAD can be superimposed over the camera view of the mobile device. This is very useful for interior design but is also incredibly fun for just messing around with your friends.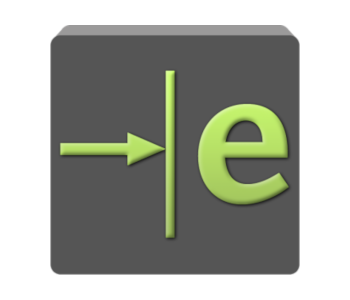 eDrawings can be more accurately described as a design communication tool rather than an actual 3D modeling app. Powered by SolidWorks, eDrawings allows you to view and interrogate 3D models on an iOS or Android mobile device. It also uses email-enabled communication so you can quickly share designs with clients or other team members for quick collaboration.
Viewing 3D models on eDrawings does not just mean zooming or panning through them. Models can be measured, separated into sections, or blown up and interrogated piece by piece. You can easily check for different cross-sections by designating arbitrary cutting planes. The app also has an augmented reality (AR) mode that lets you overlay 3D models over the camera view of the device.
eDrawings Mobile is only one of several software solutions for 2D and 3D design communication under the eDrawings software ecosystem. If you frequently collaborate with other people on designs, then this platform may be exactly what you need.
Final thoughts
Have you ever wondered if you have a knack for 3D modeling? Or are you an experienced 3D modeler who no longer wants to be bound to your desktop or laptop computer? In either case, we highly recommend that you try downloading one of the apps on this list.
3D modeling apps may still be quite limited in the tools and features that they offer, but they definitely benefit from the touch control of mobile devices and a generally more convenient workflow. Perhaps the only downside of this niche sub-section of mobile apps is that you may feel left out if you only use Android devices.
Warning; 3D printers should never be left unattended. They can pose a firesafety hazard.