3D Print the Infamous SR-71 Blackbird
3D Insider is ad supported and earns money from clicks and other ways.
The SR-71 has got to go down as one of the greatest aircraft ever built and now you can print your very own one. David Coultis (dcoultis) has uploaded an impressive recreation of the infamous spy plane on Thingiverse. Coultis didn't actually create the model (that was done by Mike Mendoza or 3dCad2print), but he did make the model more printable.
According to Coultis, he cut Mike's model in half so it could be printed without support and larger. He said "If you print it in ABS you can glue the parts together with PVC pipe glue. It works very nicely."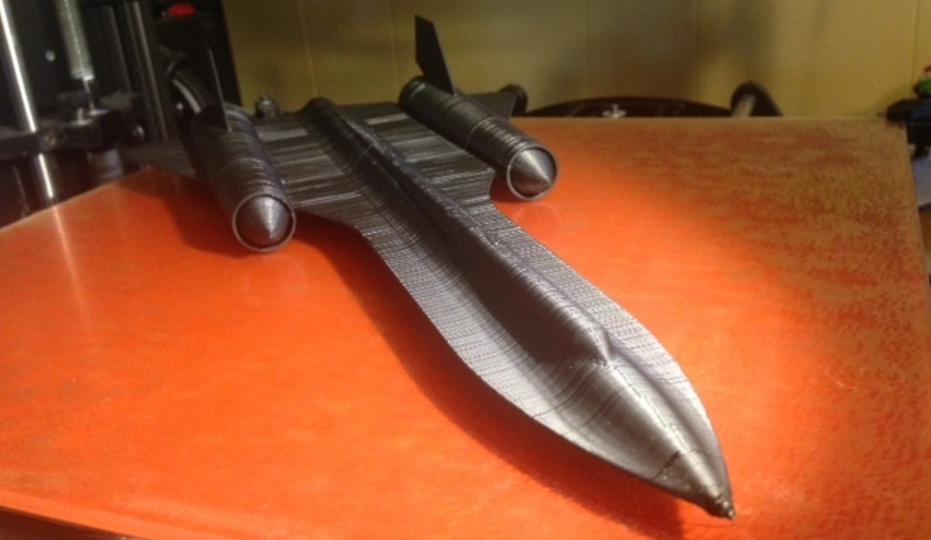 Coultis printed the model at 1.5mm thickness and a layer height of 0.25mm. The infill was set to 0% and there was no support. Coultis also recommends a little extra cooling around the tip of the nose of the model when it is printing. This is to improve print quality.
The SR-71 was first introduced in the 1960's and was used by the USAF along with NASA. 32 were built in total and all were used for either reconnaissance or experimental technology. While it did feature some stealth technology, the SR-71's biggest defence was its speed. It could outrun every interceptor and the procedure to evade surface-to-air missiles was to just throttle up.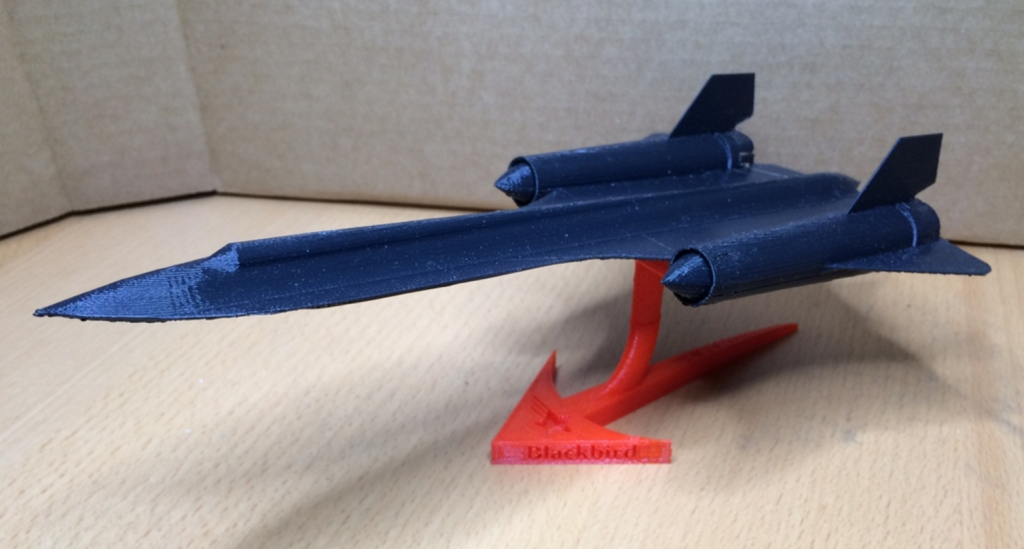 Due to the enormous speeds the SR-71 could achieve, the aircraft would expand during flight. To counteract this, designers left gaps between its body panels which led to fuel leakages on the ground. Up in the air the gaps were sealed by the expanding titanium panels.
Amazingly the SR-71's speed record for a manned jet of 2,193.13mph has stood for nearly 40 years. Additionally, it holds the records for the fastest flight time from Los Angeles to Washington D.C. at 1 hour 4 minutes and the fastest time from New York to London at 1 hour 54 minutes.
Find the SR-71 model on Thingiverse and check out this cool stand for it as well.
Warning; 3D printers should never be left unattended. They can pose a firesafety hazard.