3D Printed Bicycle Saddles From Giant Bicycles
3D Insider is ad supported and earns money from clicks and other ways.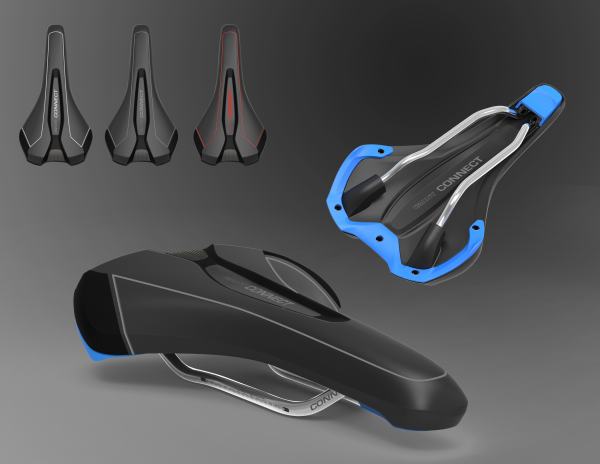 3D printing has already been used to create custom titanium bike parts and Rich Olsen from has even printed his own bike gear shifter for a trip from Seattle to Portland. Giant Bicycles is now using the additive manufacturing process to prototype and manufacture their latest iteration a seats and saddles. The company is using Selective Laser Sintering (SLS) and Stereolithography (SLA) from online 3D Printing service provider ZoomRP.com.
They began prototyping their designs with SLS technology. SLS creates 3D objects from tiny particles of a material (metal, plastic, etc) on a bed and then fuses them together with a CO2 laser. The bed then drops down in small increments to build up each layer.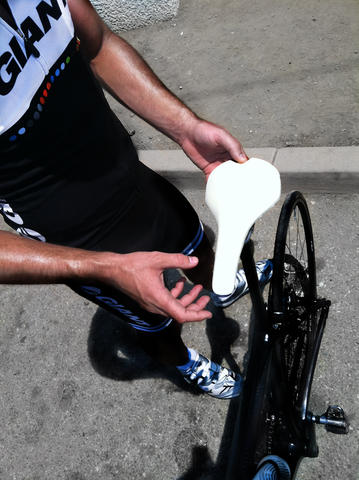 "We've found that the Nylon powder used with Selective Laser Sintering (SLS) mimics the base of the bike saddle," explained Daniel Lentz Lead Industrial Designer: Components at Giant. "That's the beauty of ordering SLS parts; they simulate the final product. We modify the model, print, and take the SLS prototypes out for a ride, allowing us to feel and test the final product before actually having the final product."
The ability to rapidly prototype and create custom designs has allowed Lentz and his team to push the design boundaries of typical bicycle saddles. Lentz said  "With every new iteration of saddle prototype that we create, we include shape adjustments to both the base and foam that we test extensively.  These adjustments can be as subtle as intricate form adjustments and slight foam thickness variations and we may go through a number of different prototypes with any new design."
SLA, the other additive manufacturing technique being used to produce Giant's saddles uses liquid resin and a laser to form 3D objects. Like SLS, SLA uses the laser to trace a object into the liquid, the print bed then moves to make a new layer. The resin is then cured with a UV laser, which solidifies the 3D printed resin object.
According to Lentz, 3D printing is cheaper and faster than traditional manufacturing and prototyping techniques. The team at Giant Bicycles will be able to produce personalized saddles for customers. This will make riding bikes a more comfortable experience.
Head over to pddnet.com for more information.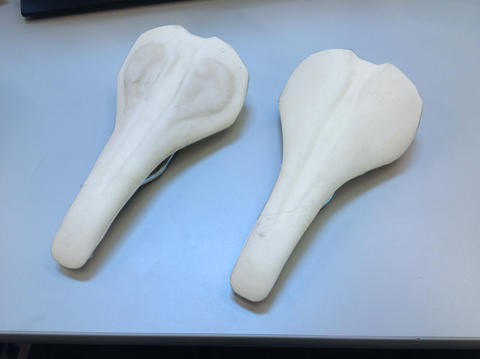 Warning; 3D printers should never be left unattended. They can pose a firesafety hazard.