3D Printed Shoes – How Good Are They?
3D Insider is ad supported and earns money from clicks, commissions from sales, and other ways.
We may not have noticed it, but 3D printing is slowly finding its way into our daily lives. The versatility of 3D printing makes it a concept worth applying in just about any field. Fashion is no exception to this trend as we see more designers exploring the possibilities of 3D printing.
In this article, we're putting the spotlight on 3D-printed shoes. Are 3D printed shoes more than just a novelty? Or is this a case of putting form over function? Are 3D printed shoes reliable enough to be used for sports or for daily use?
The potential of 3D printing in shoe manufacturing
Even in hobbyist circles, 3D-printed shoes are quite common. There are free 3D printable models out there for insoles, platform heels, and even entire sneakers. It was only a matter of time before such ideas made their way to actual commercial products. This begs the question – what makes 3D printing such a compelling technology for shoe manufacturing?
The potential for customization is undoubtedly one of the biggest arguments for 3D printing. With 3D printed shoes, buyers will no longer have to make do with shoes that aren't exactly a perfect fit. Just the mere idea of custom-made shoes sounds like marketing gold.
3D printing also opens the doors to more intricately designed shoes. Right now, there are already 3D models for shoes that involve complicated latticework that would not have been possible with other manufacturing methods like injection molding.
A shoe that is designed and manufactured with 3D printing is easier should be easier to develop and market. This will certainly be the case when a shoe prototype can be done after just a few hours of 3D printing. This will provide opportunities for shoe brands to explore and experiment with more innovative designs.
Still, there is nobody saying that 3D printing will completely take over shoe manufacturing. Mass manufacturing using vacuum molding and injection molding is still way less expensive, especially if you're planning on making several thousand products from each run.
Form or function?
When discussing 3D printed shoes, there is always a valid concern that these shoes look great but aren't exactly tough enough for practical use. After all, 3D prints made using FDM or SLA are not known for their durability.
Through advances in material science, it is now possible to 3D print with polymers that are impact-resistant, wear-resistant, and weatherproof. A testament to this is the fact that big brands like Adidas, New Balance, Under Armor, and Reebok have all come up with sneakers and running shoes that have 3D printed midsoles and outsoles.
Some of the 3D printing methods used for shoes are proprietary, such as the DLS-based Continuous Liquid Interface Production (CLIP) technology by Carbon. Other brands use different materials – liquid rubber, silicone, and TPU to name a few.
A company called SOLS Systems is using 3D printing to make footwear based on dynamic orthotics based on the body, lifestyle, and medical needs of the user. This takes comfort to a whole new level by integrating medical sciences into the design process. This concept can be taken further into designing 3D printed footwear for those with disabilities or medical conditions.
It's safe to say that the market for 3D printed shoes is steadily making the transition to prioritizing function over form. If you're worried about longevity, a lot of the shoes from the big brands have been in the market for at least five years.
Big brands are getting in the game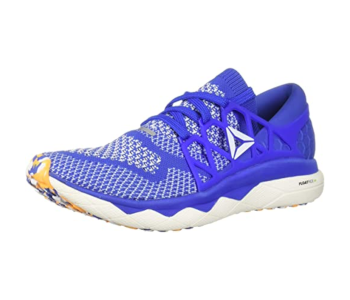 A good sign for the technology is the fact that big brands are investing in it for their current and future products. One of the most high-profile examples is the FutureCraft line of Adidas. Manufactured using Carbon's CLIP technology, the FutureCraft 3D line featured 3D printed midsoles that can be customized to the needs of each individual.
The FutureCraft concept eventually went from prototype to mass production. Nowadays, you can buy Adidas FutureCraft 4D shoes for a little more than $200. Yes, they are quite expensive, although this is not surprising considering the novelty of the technology that was used.
Reebok takes a slightly different route by using 3D printing to make their Liquid Floatride line one of the lightest running shoes in the market. While the outsoles of the Liquid line are 3D printed, the more standout feature of these shoes is their "liquid laces." These are laces that have been 3D printed directly onto the shoes, making them a lot lighter and eliminating the need to tie them up every time. The Reebok Floatride Run shoes are widely available online and are less expensive than FutureCraft.
These are just two of the big brands that have spent the last few years developing 3D printed footwear. There are also the much smaller brands that have focused on more niche markets such as flip-flops and fashionable sandals. The great thing about 3D printing is that it's a technology that even small businesses can explore.
The future of 3D printed shoes
Right now, it seems premature to be discussing the future of 3D-printed shoes. After all, this is still a very immature technology that is yet to find its footing in the mainstream market. The brands that offer 3D printed footwear are still so few, and the products are typically more expensive than usual.
Aside from its focus on comfort and style, sustainability may be one of the key issues that 3D printed footwear can address. There are already some brands taking the initiative on this front such as Oliver Cabell and their footwear made from upcycled water bottles.
If 3D printing becomes more common in the footwear industry, there's even a chance that shoes can become a closed cycle product. This means that discarded shoes can be broken down into their base polymers and used for the 3D printing of new shoes. Although extremely idealistic, there is still cause for optimism considering how far the technology has gone over the last few years.
Final thoughts
Although several years have already been dedicated to it, the development of 3D printed shoes remains very quiet. This is a shame as 3D printing can offer better comfort, performance, and visuals to any kind of footwear. The only hurdle right now is using the technology we have currently to make footwear that is affordable enough for most buyers.
There is also an environmental angle to manufacturing 3D-printed shoes. 3D printing offers opportunities to making footwear that can be recycled at the end of its life cycle. This can have potentially huge benefits considering the current fast fashion trends.
Warning; 3D printers should never be left unattended. They can pose a firesafety hazard.