10 Gift Ideas You Can Make with A 3D Printer
3D Insider is ad supported and earns money from clicks, commissions from sales, and other ways.
One of the perks of owning a 3D printer is that you can easily make products or objects that are unique from anything that can be bought at a store. This becomes very useful during the holiday season when it's time to give gifts to your family and friends.
While people are scrambling to buy gifts, all you have to do is to spend several hours in your workshop 3D printing bespoke and thoughtful items. Here are some ideas for projects you can work on that can help you spread some holiday cheer.
1. Fancy 3D printed vase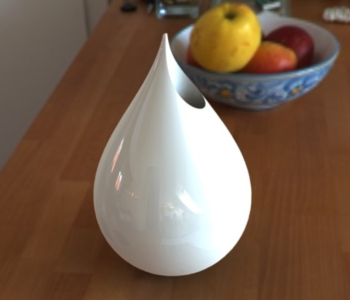 If you know someone who is into growing and collecting plants, then they will likely appreciate a 3D printed vase. There is a seemingly endless selection of vase designs out there for 3D printing, most of which feature complex geometries that would not have been attainable using old-fashioned methods for making vases.
Choosing a design will depend on the personality of the person you're gifting this vase to. Would they appreciate something traditional or something very unconventional? You can even make vases patterned after popular characters from movies or video games.
There are a couple of vase designs that we can recommend. This droplet vase is classy and minimalist. The Bloom vase from the Julia Vase collection features a more avant-garde design. This honeycomb vase is also a good option if you prefer a design that has more edges than curves.
2. Custom jewelry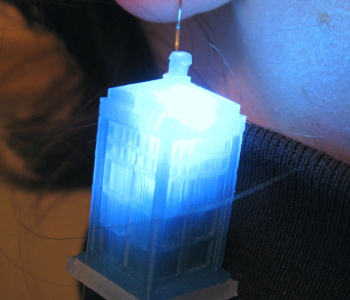 Jewelry is a fairly standard gift for any occasion, but the great thing about 3D printing is that you can make jewelry that you normally would not find being sold at a store. There are thousands of free designs out there for earrings, rings, bracelets, and necklaces. It's now just a matter of looking for a design that will suit the personality or fashion sense of the person you're gifting to.
You can go for something classic such as this pair of star earrings. These spiral earrings are also elegant and classy and act as an excellent showcase of what 3D printing can do. Those who are into rock music will certainly appreciate these sign of the horns earrings. You can also be a bit more outlandish with these earrings patterned after the TARDIS time machine of Dr. Who.
If you really want to show off your 3D printing prowess, then these bracelets made with a Voronoi pattern are something that will likely start conversations about your 3D printer. This bracelet modeled after a human spine is simultaneously quirky and morbid – perfect for that friend who has a dark sense of humor.
3. Kit card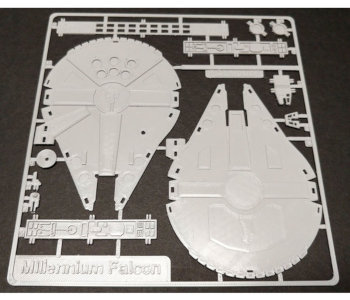 A kit card is a model or toy that you can assemble yourself using parts from a plastic card. Anyone who has been a member of a model-building community knows exactly what kit cards are. The appeal of kits cards is the fun of figuring out how to put the models together and marveling at the finished product.
There are lots of kit card designs that you can download for 3D printers. If you're thinking of a gift for someone who's into Star Wars, then you're in for a treat. There is a huge selection of Star Wars kit cards out there – from the classic Millenium Falcon and AT-AT walker to the more modern Razor Crest.
There is also an array of general kit card designs that you can use. Here's a T-Rex design for kids and adults who are crazy for dinosaurs. This reindeer sleigh design is always perfect to capture the holiday spirit. There is even a kit card for building the COVID-19 virus if you want to be cheeky but still season-appropriate.
4. Puzzle box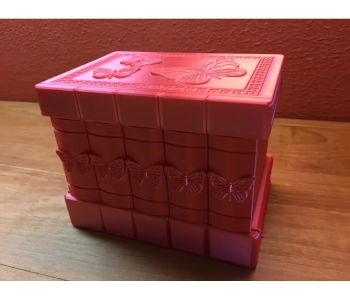 Puzzles are great, but what if you can use them to hide your valuables? That is exactly behind puzzle boxes, or boxes that require you to solve some sort of labyrinthine puzzle before they can be opened or closed. This is a fairly basic gift but can be a great container for cash or small trinkets.
The classic labyrinth gift box is just a small columnar box enveloped by a cover that you will need to twist multiple times to open. A remix of this comes with a snowman exterior to keep things more festive. This butterfly box is another take on the concept that will task you with finding both the key and the keyhole before the box can be opened.
5. Lithophane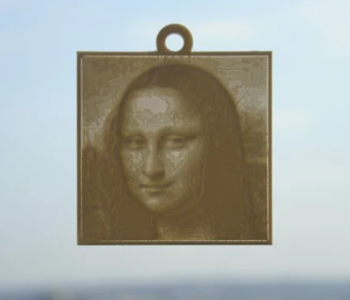 How about a more sentimental gift? Photos of family and loved ones always make great gifts, but you can make something more unique with a 3D printer. A lithophane is an embossed representation of a photo on hard translucent material, such as the plastic used in 3D printing.
A lithophane does not look like much when viewed normally. However, all of its fine details are revealed the moment that a bright light shines through it. You can easily make your own custom lithophane with a simple template by substituting a photo of your choice. Take note that not all photos make good lithophanes – you will want to use a photo with heavy contrast and one that does not have too many small details.
You can choose to give the lithophane as is or build an entire lamp made of several lithophanes. We suggest at least including a lithophane stand with your gift.
6. Door knocker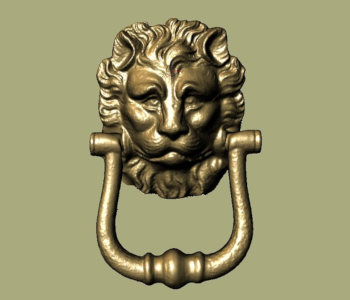 How cool would it have a custom door knocker? If you have friends who have only recently moved into a new home, a 3D printed door knocker is probably one of the most thoughtful gifts they can receive.
There are seemingly endless variations on the dragon or lion door knockers, lots of which look really cool. There are also more unconventional design choices such as this Rancor head or this head of Jacob Marley from A Christmas Carol.
Regardless of which design you go for, good filament choice and a bit of post-processing would be a great way to elevate the quality of the outcome. Using composite filaments, like ones that look like wood or ceramic, sounds like a great idea. We also suggest sanding and polishing the finished 3D print to simulate the appearance of old-timey door knockers.
7. Phone stand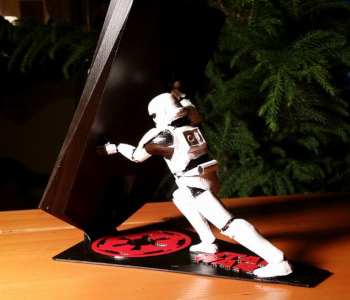 For the most part, phone stands are boring and likely the kind of gift that people forget about quickly. That does not have to be the case if you can 3D print a wickedly cool phone stand, the likes of which your friends and family have not seen before.
There are so many cool phone stand designs out there that choosing one is difficult. You can go for this phone stand that automatically clamps to any phone once it has been set down on the cradle. You can also print this entire assembly of modular phone mounts that can switch between a tripod and selfie stick and has a range of different handles and clamps.
For something a bit more quirky, we recommend either this phone stand made of octopus arms or this one of a horse doing a rear kick. This phone stand depicting a Storm Trooper holding up your phone is also one of the favorites of many people. They are silly and perhaps not very practical, but they certainly are a lot more memorable than the plain old phone stand. At least you will get a chuckle out of the person you're gifting this to!
8. Toys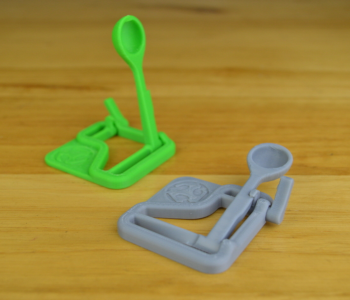 Toys are a fairly broad category in 3D printing. Some would argue that figurines and miniatures, even the simple Benchy, can be classified as toys. However, we will focus on the type of toys that both young kids and adults would enjoy playing with and that focus the unique capabilities of 3D printers.
You can start by 3D printing simple toys like spinning tops and fidget spinners. These are great if you need to print multiple copies, because they are so quick to make. This baby rattle in the shape of a warrior sword would also make an adorable gift to babies and their young parents.
For something a bit more mechanically complex, we think that this micro catapult can create several hours of either juvenile joy or unbridled chaos.
There are some toy designs that really highlight how unique 3D printing is as a manufacturing process. This array of spherical differential gears is one of the most mesmerizing things to come out of a 3D printer and is suitably entertaining for anyone regardless of age. This marble machine is also one of the more impressive 3D printing designs we have seen and will make a great centerpiece in a workshop or playroom.
9. Video game-themed accessories
Video game nerds are an easy bunch to give gifts to. Just take any ordinary object, slap a video game-inspired design on it, and voilà! Instant gift. This task is a lot easier to do when you own a 3D printer.
You can start by looking at simple designs of small objects. This tiny Bulbasaur makes a handy and portable phone stand. These earrings designed with the Triforce would make every Legend of Zelda fan giddy with happiness. This 1UP mushroom tree ornament would be greatly appreciated by anyone considering how iconic the design is.
Of course, going big with your designs is always an option. This multi-part Omni Tool from the Mass Effect series could be a dream come true for a fan of the franchise. The BFG from the Doom series is one of the most iconic guns in video games and one that a fan would proudly have on display. In the realm of video game weapons, few are as classical as Link's Master Sword and Hylian Shield.
If you want to be really sincere with your gift, then we suggest doing a bit of research about which video game your loved one is into. The good news is that just about every single video game title has a free 3D printing design out there that you can use.
10. Board games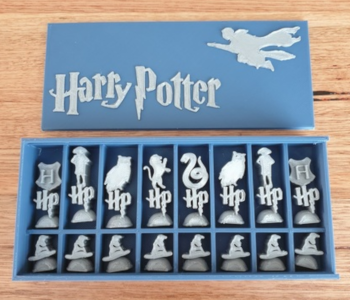 Board games are a bit more old-fashioned than video games but are equally fun. The great thing about a board game is you can 3D print an entire game, not just trinkets related to it.
Name a board game and there is probably a free design out there that you can 3D print. Let's start with something simple – there are chess pieces modeled after Egyptian gods, Harry Potter icons, and musical notes complete with a piano box. If you play Settlers of Catan, just about everything to do with the game can be 3D printed including the hexagonal tiles, numbered tokens, and resource pieces.
What we find more impressive are 3D printing designs that create renewed interest in board games that are no longer as popular. A prime example of this is the gear-turning Gearz game, a game of strategy and planning. There is also this design of a Tetris board that allows you to play the classic game using physical pieces. One of our favorites is BattleFleet – a game inspired by the classic Battleship except that it is played using spacecraft modeled from the Empire and the Rebels.
A good board game is a gift that keeps on giving. Aside from the joy of receiving it as a gift, it can create hours and hours of fun with the people you love. After the events of the past two years, spending more time with the people important to us is probably something we are all looking forward to doing.
Final thoughts
A bit of time and patience, some filament, and a lot of creative ideas are all you really need to come up with surprising and magical gifts with your 3D printer. This is probably one of the best perks of owning a 3D printer – the fact that you can the best gifts during the holiday season.
If you are planning to give 3D printed gifts, our final recommendation is that you get started on them early. 3D printing can be a very frustrating process replete with failures and false starts.
Warning; 3D printers should never be left unattended. They can pose a firesafety hazard.