3D Printer Plans News Round Up For 30/04/2014
3D Insider is ad supported and earns money from clicks and other ways.
Finish Your Prints With Sky Tech's MagicBox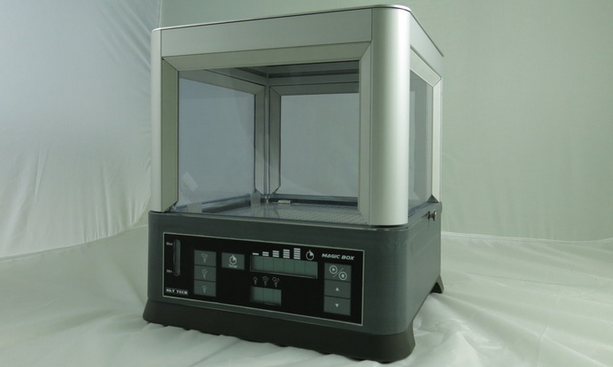 Almost everyone seems to agree that FDM/FFF based 3D printers produce prints with sub-par surface quality. Currently, finishing of the majority of prints is done with acetone baths that are often time consuming and can sometimes ruin the final object. Stratasys sells a Smothing Station, but there hasn't really been a consumer finishing station until now.
Sky Tech, a Taiwanese based 3D printer manufacturer has just launched their "MagicBox" finishing station on Kickstarter and it has already smashed its funding goal of $20,000. The MagicBox still uses an acetone vapour bath to provide a smooth, shiny surface finish, but in a more user friendly box. Prints with an overall size of 250 x 250 x 200mm or less will fit in the MagicBox and both PLA and ABS plastics can be finished.
Prices start at $399 for a single MagicBox on Kickstarter and they will ship at the end of this year. The Magic Box will retail for $699.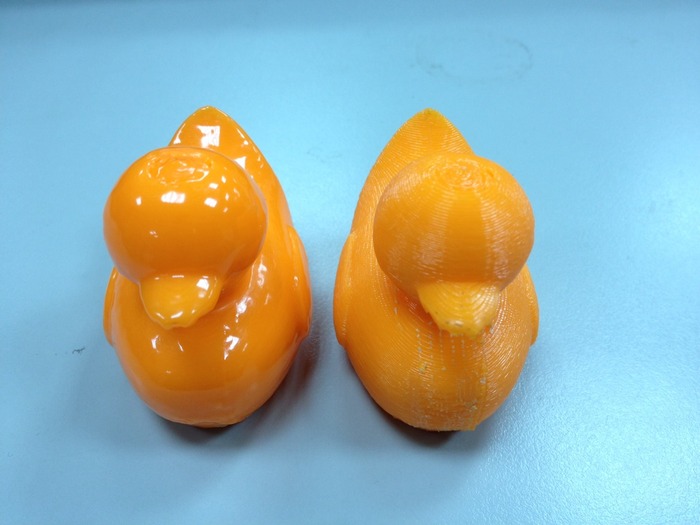 Open Source Mamba3D 3D Printer Launches On Kickstarter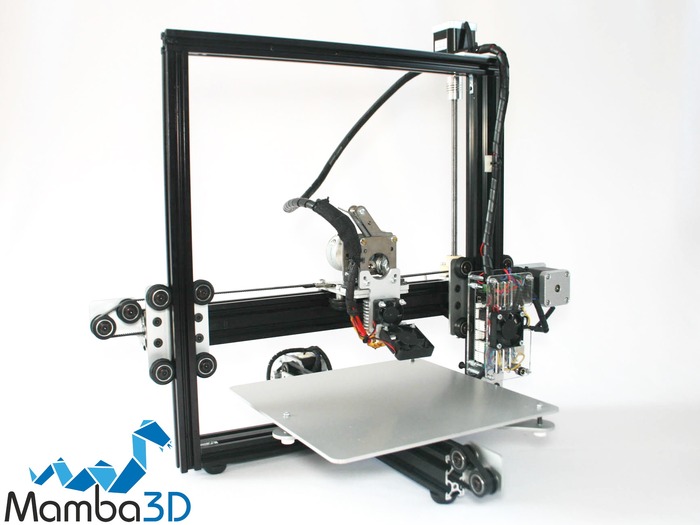 Dutch company, MyMatics has launched a crowdfunding campaign for the Mamba3D 3D printer on Kickstarter. Michiel Bieshaar, founder of MyMatics says that the crowdfunding campaign is designed to not only bring the Mamba3D to the market, but to also build up a community that can share feedback.  "Feedback on how people are using our product is extremely important to us. This will be the basis for our next developments".
The Mamba3D will be capable of printing objects up to 200 x 200 x 200mm, at a resolution of 50 microns. A rigid aluminium frame comes as standard and an all metal extruder helps to reduce unwanted clogs. The inclusion of a single circuit board with integrated stepper drives means the Mamba3D is ready for any future upgrades or additions.
Here's a list of specifications:
Frame: Anodized aluminum
Extruder: All metal, temperatures up to 300 degrees Celcius
Build Volume (WxDxH): 200mm x 200mm x 200mm (7.87×7.87×7.87 inch)
Filament: 1.75mm
Layer Resolution: up to 50 microns
Speed: Print speed up to 150mm/s, Travel speed up to 300 mm/s
Nozzle: 0.4mm
Power: 110-240 VAC Power adapter
Software: Repetier Host with Slic3r implemented (Open source)*
Firmware: Marlin
All of the early bird specials are currently gone, but backers will still be able to grab a Mamba3D kit for €700 with an estimated delivery date of September 2014. MyMatics are looking for €35,000 in funding, head over to Kickstarter to find out more.
New Bio-printing Technique Could Fight Osteoarthritis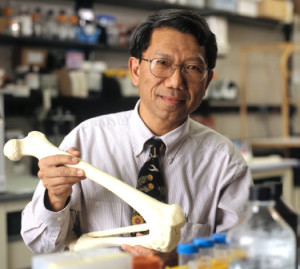 Overtime, the cartilage that provides padding between your joints breaks down or deteriorates. Osteoarthritis (cartilage degradation) is the most common joint disease in the world and a team of researchers have developed a new 3D printing technique for cartilage repair and osteoarthritis treatment.
Current solutions can help relieve arthritis symptoms, however they don't cure the disease that effects up to 50% of the global population over 60 years of age.  The new bio-printing technique developed by researchers at the University of Pittsburgh School of Medicine uses visible light to recreate cartilage and is a significant step toward treating patients with osteoarthritis or soldiers with battlefield injuries.
Rocky Tuan, Ph.D., director of the Center for Cellular and Molecular Engineering at the University of Pittsburgh School of Medicine, said "Osteoarthritis has a severe impact on quality of life, and there is an urgent need to understand the origin of the disease and develop effective treatments. We hope that the methods we're developing will really make a difference, both in the study of the disease and, ultimately, in treatments for people with cartilage degeneration or joint injuries."
According to the team, artificial cartilage requires three main elements:  stem cells from the patient, biological factors that activate the cells to grow into the specific types of tissue (cartilage), and a scaffold made of biocompatible or biological materials to give the tissue its intended shape.
The printer used by Tuan utilises stem cells from a patient and extrudes thin layers of them embedded in a solution that retains its shape and provides growth factors to speed up the development process.
"We essentially speed up the development process by giving the cells everything they need, while creating a scaffold to give the tissue the exact shape and structure that we want," said Tuan.
Finally, Dr. Tuan wants to combine the bio-printing method with a 'nano fiber spinning technique' to produce more robust tissue scaffolds, that  allow them to create artificial cartilage that even more closely resembles natural cartilage.
Source: nanowerk
Warning; 3D printers should never be left unattended. They can pose a firesafety hazard.