3D Printer Plans News Round Up For Monday 05/05/2014
3D Insider is ad supported and earns money from clicks, commissions from sales, and other ways.
Control All Your Printers With PrintToPeer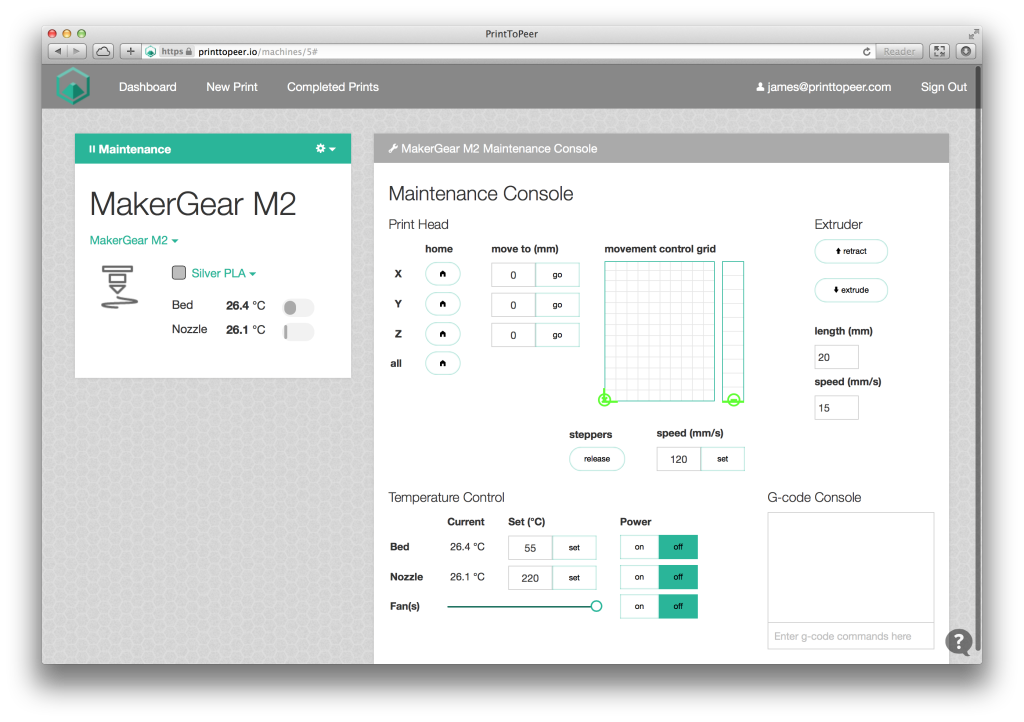 Controlling multiple printers can be a real pain and many current 3D printers have to be tethered to a computer. This is especially annoying for institutes such as schools or universities, which may have their printers in a completely different building or area to the user. OctoPrint already lets you control your printer from the net, but in its current version it can't handle multiple printers. That's where PrintToPeer comes in, and it looks to be a game changer.
PrintToPeer is essentially a software hub/driver, built around a common operating system, that allows users to connect multiple 3D printers together to an app on net. The software is loaded onto Raspberry Pi computers connected to each printer, which then lets users slice, manage and analyze multiple different prints from the web. It also allows for a multi-user experience, where different users can share and print on the same network.
Apparently PrintToPeer works with 80% of the 500 different types of desktop 3D printers on the market and the software will be capable of controlling them from the majority of web connected devices, including mobile. The team behind PrintToPeer have launched a Indiegogo campaign for the software. Backers will be able to grab a lifetime subscription to PrintToPeer for only $30, while a kit including everything you need to get going costs just $100.
FLX.ARM SCARA Robot Arm Can Print, Mill & Move Objects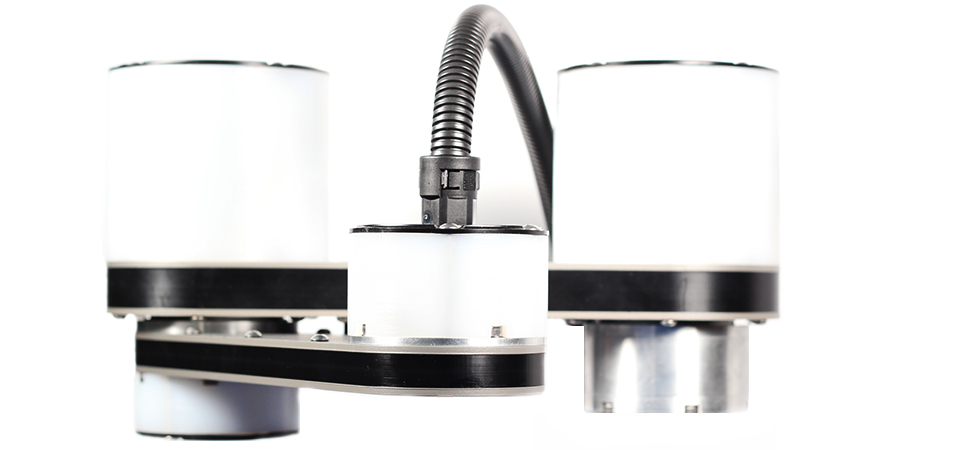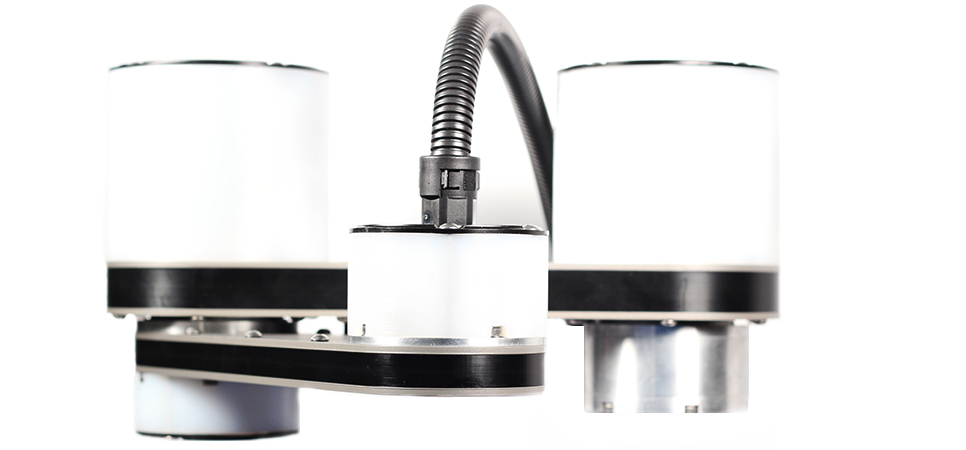 I've always wondered why more 3D printer manufacturers don't invest a little more time into developing 3D printing robotic arms. They would be able to print objects larger than themselves and could then move the prints after they're done. Flux Integration LLC,  a Biddeford, Maine USA based robotics and automation company, has seen the benefit of robotic arms for 3D printing and has developed the FLX.ARM.S16, the first low-cost precision SCARA robot arm. 
SCARA arms (Selective Compliant Assembly Robot Arm) typically cost around $10K to $40K, much too expensive for desktop 3D printers, but Flux's arm costs a mere $1995, making it fall into the price range of most printers on the market. In addition to 3D printing, the modular toolheads can turn the S16 into a milling, dispensing, probing or an assistant machine. 
The software for the S16 is based on Flux Integration's FLX.IDE, which comprises of a number of different software modules, including simulation, motion control, toolpath visualization, G-Code (what 3D printers use), kinematics and simple threaded flow programming. 
The company stated, "The collaborative nature of a robotic arm is what differentiates it from all other machine platforms. Collaboration enables a robotic arm to change tools and load parts on a CNC mill or lathe and provides scalability with 3D printing, pick and place, and assembly operations."
Flux have the S16 up for pre-order on their website. Check out the videos above and below to see the arm in action.
Organovo To Sell 3D Printed Liver Tissue For Drug Testing 
Organovo, a California-based research company/center, burst onto the 3D printing and medical scene last year when they announced they had created the worlds smallest liver from a 3D printer. Since November, Organovo has been testing medication on 3D printed liver cells. Now, the research team is ready to enter commercial contracts with global pharmaceutical companies.
Organovo's Chairman and Chief Executive Officer, Keith Murphy stated, "Organovo has received interest in advance of our planned launch from 15 top pharma company customers, small to midsize pharma companies, biotechnology companies and private venture capital backed pharmaceutical development firms."
"The compelling data already generated on the performance of the 3D Human Liver Tissue has driven this interest, we believe, and I'm pleased that our team was able in a short time to accomplish all of the hard work that allowed us to begin signing contracts.  We'll be able to deliver results for proprietary compounds and other needs, while completing the work for fuller product and service launch on our original timeline."
Organovo's 3D printed liver tissue could completely change the way drugs are tested and developed. It represents a new approach to the drug toxicity discovery and development process, which could keep real livers working for a longer period of time and better.
Source: Organovo
Warning; 3D printers should never be left unattended. They can pose a firesafety hazard.