3D Printer Plans News Round Up For Monday 24/03/2014
3D Insider is ad supported and earns money from clicks and other ways.
Valve Displays 3D Printed Controller At GDC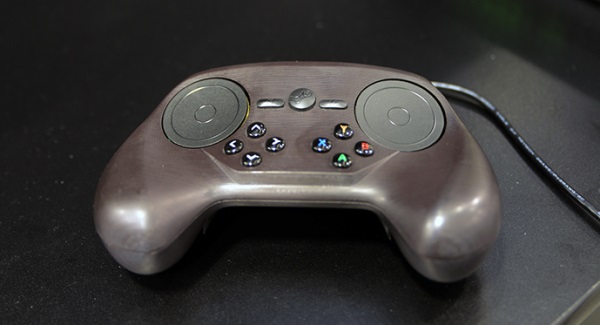 The Xbox One and PS4 have been trading blows over the past few months, but a new contender for next gen supremacy from Valve could see the market for games consoles turned upside down. Valve's Steam OS was announced last year, along with a radically altered gaming controller.
Now, the gaming company has showed off a 3D printed prototype of the latest version of the controller at the 2014 Game Developers Conference. The new version ditches the touchscreen and instead replaces it with physical buttons, which include two diamond button layouts in the area previously designated for the touch panel.
Much like Microsoft with their Xbox One prototype, Valve have been using 3D printing to create a number of their designs. The controller in question was created on an SLA 3D printer. Check out the video below.
Shapeways Is Heading To The UK For A 3D Printed Roadtrip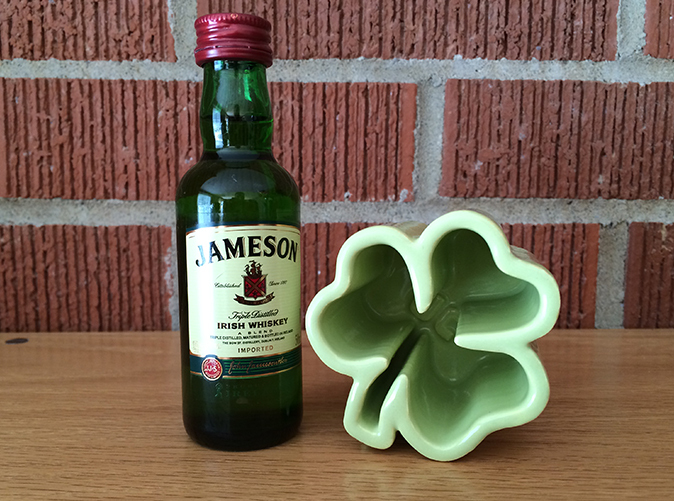 Savannah Peterson and Shapeways will be hitting the road again. This time Peterson will be heading to Galway, London and Edinburgh, with a number of meetups along the way. In addition to the meetups, Peterson will also be showcasing a number of designers who use Shapeways to promote and power their businesses.
Peterson learned a few lessons from the previous Shapeways American tour. This time she's looking for leaders in each region (or just lovers of great pubs) to recommend spaces they can gather, show off models and share insights.
Shapeways and Peterson are also looking for people who wouldn't mind sharing their experiences and tips on film. They will be filming and documenting as much as possible along the way. Check out the video below from the American tour and head over to Shapeways' blog.
Get A 3D Chocolate Selfie At Harvey Nichols In London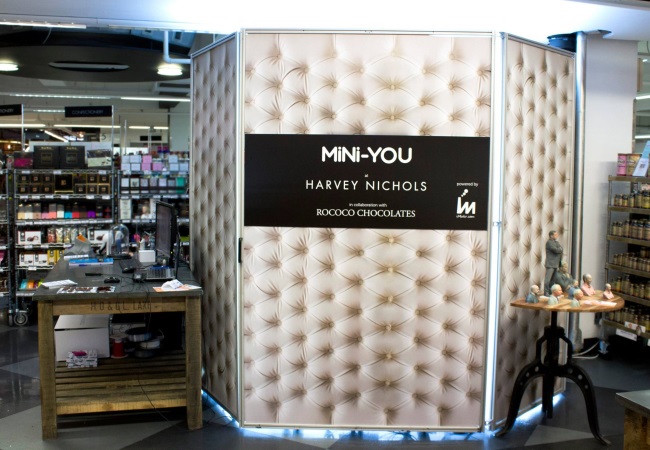 iMaker has set up a Rococo Chocolate Mini-You factory/booth on the fifth floor at Harvey Nichols in Knightsbridge, London. The booth will be open until the 22nd of April 2014 and will be available to anyone that wishes to have a chocolate miniature model of themselves.
The walls of the booth are lined with more than 40 SLR camera's that take a number of photos each to build up a 360 degree image of the person inside. Once the picture taking process is complete the high-resolution photos stitched together to make a 3D model.
A 3D printer at the iMaker Store in London will print a plastic model, which is then sent to Rococo's headquarters in South London. A food-safe silicone mould will then be cast from the model and melted dark or milk chocolate will be poured in and solidified.
The chocolate miniature's will cost £99 for a batch of six, while twelve will set you back £169. Customer's can either have the chocolates shipped to their address for an additional cost or pick them up from iMaker's store or Harvey Nichols.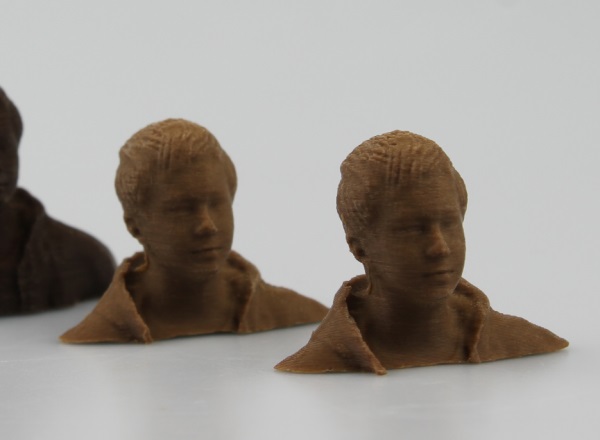 Warning; 3D printers should never be left unattended. They can pose a firesafety hazard.