3D Printer Plans News Round Up For Monday 31/03/2014
3D Insider is ad supported and earns money from clicks and other ways.
Ultimaker Releases Source Files For 2nd Gen 3D Printer, Also Announces New CEO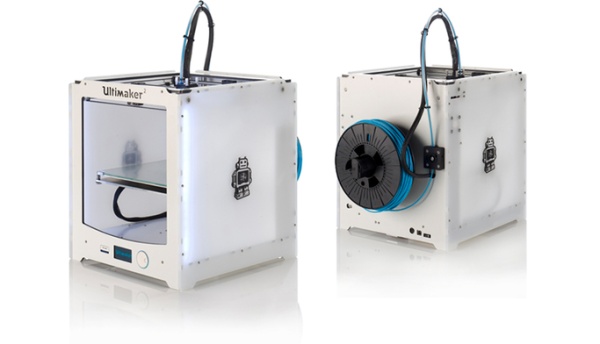 Six months ago, Ultimaker launched the much hyped Ultimaker 2 3D printer to the world. On release of the printer, Ultimaker promised they would release the source files for the printer to help promote 3D printing. The files are now available on github.
"From day one, we have been recognized for our open source culture and we feel that open source brings the field of 3D printing to a higher level." writes Ultimaker in a statement. "It is our firm's belief that sharing knowledge does not mean losing knowledge. On the contrary, we learn from each other, inspire each other and use each other's knowledge to create even better products and develop impressive innovations world-wide."
Martijn Elserman, co-founder of Ultimaker said: "Since its introduction, the Ultimaker 2 received a very positive response and its demand has been beyond expectation. This strengthens our confidence in our philosophy to innovate and improve together with the worldwide community of 3D printer enthusiasts."
In conjunction with the release of the Ultimaker 2 source files, the Dutch company announced the appointment of co-founder Siert Wijnia as the new CEO of Ultimaker. Co-founders Martijn Elserman and Erik de Bruijn will take on supporting roles responsible for the Ultimaker Experience and Evangelizing 3D printing respectively.
iNventOne Launches On Indiegogo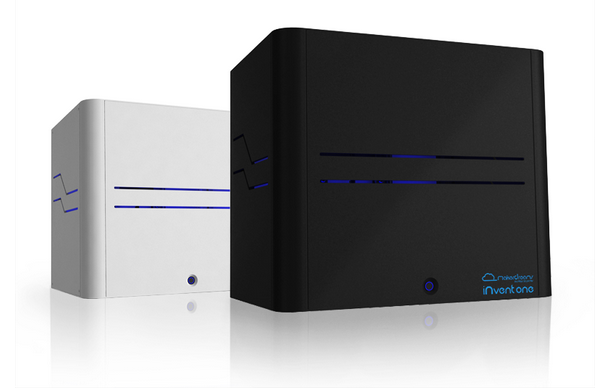 Earlier this year, Italian start-up Maker Dreams introduced its first 3D printer, the iNventOne. Maker Dreams has now launched the new printer on Indiegogo. The iNventOne features a build volume of 280 x 210 x 200mm and a 100 micron layer resolution. Maker Dreams also opted to add an aluminium enclosure to the printer to reduce warping and material shrinkage.
According to the company, the iNventOne uses a coreXY system that perfectly balances speed, reliability and space efficiency. The extruder, is a MK7 model with a removable enclosure cover to keep it safe from any contact and retain heat. Included LED lights illuminate any objects you are printing.
Backers can grab a beta version of the iNventOne on Indiegogo for $999. Maker Dreams are looking for $60,000 in backing.
Lixpen Downsizes 3D Printing Pen's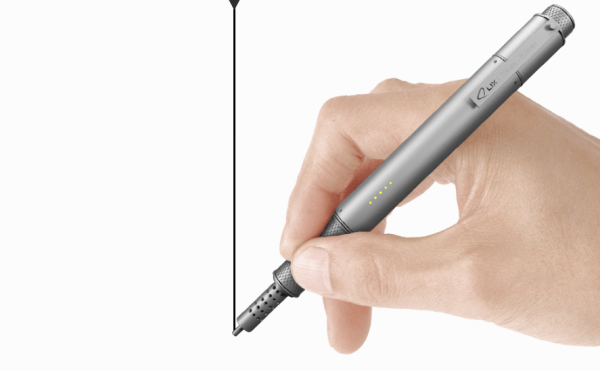 The launch of the 3Doodler was one of the highlights of 2013 for 3D printing. It eliminated the need to use complicated software to create 3D objects, but it had a few issues. One of the main issues was how bulky the thing was. Now, a new printing pen could capture the imagination of creative people, while fitting in your pocket.
Lixpen is claimed to be the worlds smallest printing pen and is lightweight compared to other pen's such as the 3Doodler. The Lixpen features an aluminium body (will be interesting to see how hot it gets) and can print in both PLA and ABS. Two buttons control the extrusion speed. Interestingly, it can be plugged into any USB output and an LED indicator shows you when the pen has reached the correct temperature.
Customers will be able to order either a white or black Lixpen for $139.95. Lix will be launching a Kickstarter campaign in the coming weeks for the pen. Find out more on Lix's website.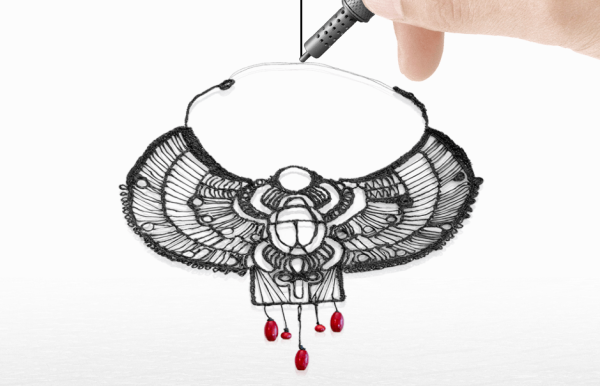 Warning; 3D printers should never be left unattended. They can pose a firesafety hazard.