3D Printer Plans News Round Up For Wednesday 16/04/2014
3D Insider is ad supported and earns money from clicks, commissions from sales, and other ways.
Chinese Release New Images Of 3D Printed Houses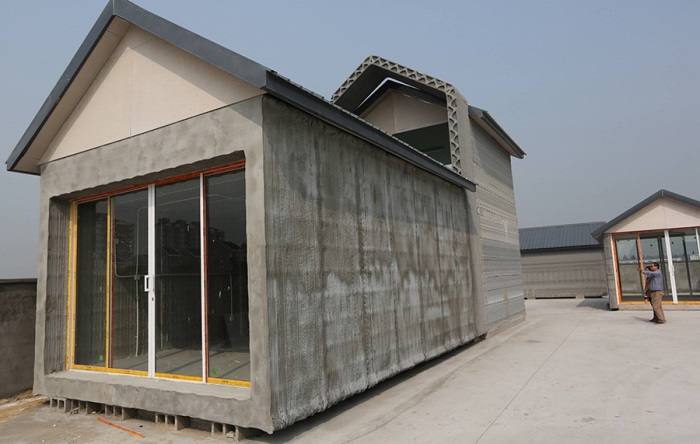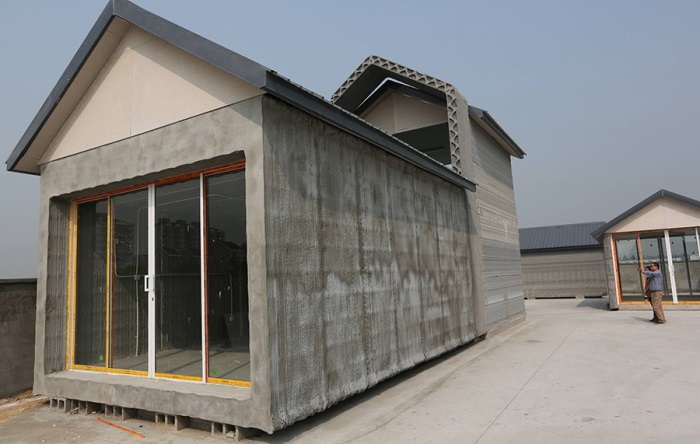 China's Shanghai WinSun Decoration Design Engineering company has released new images and further details on its 3D printed houses. The ten houses were built entirely out of recycled materials, in less than 24 hours.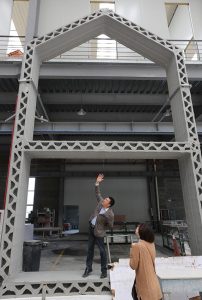 The monstrous 3D printer measures 32-meters long, by 10-meters wide, by 6.6-meters high and is fully capable of printing the 200 square meter houses, in Shanghai's Qingpu district. It uses a mixture of construction and industrial waste to produce each house. The inexpensive materials used during the printing process and the lack of labor, means each house can be printed for under $5,000, an impressive achievement for a relatively new construction process.
According to the company, the printer was designed several years ago. "We purchased parts for the printer overseas, and assembled the machine in a factory in Suzhou," Stated WinSun's CEO, Ma Yihe. "Such a new type of 3D-printed structure is environment-friendly and cost-effective."
Ma says that the company plans to build an entire villa with their printer and they also plan to build 100 recycling facilities around China to help keep up with demand. China has also announced the first 3D printed house project will be located in Qingdao.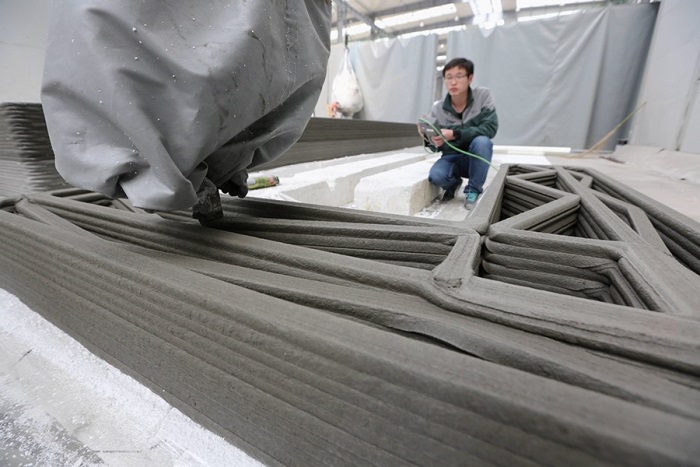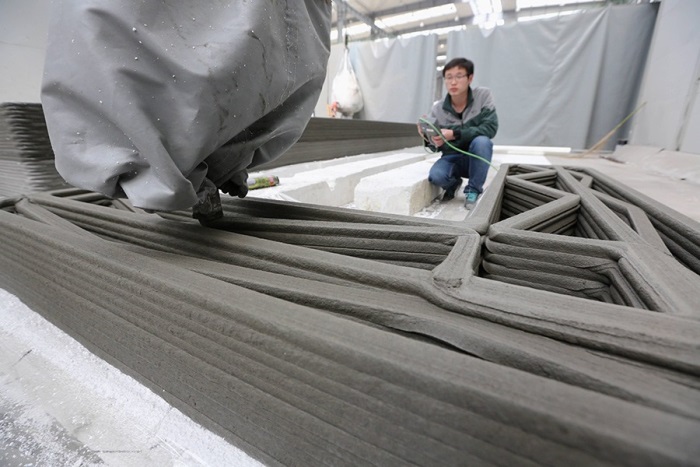 Source: WinSun
Build Your Own Car With Local Motors 3D Printed Car Design Challenge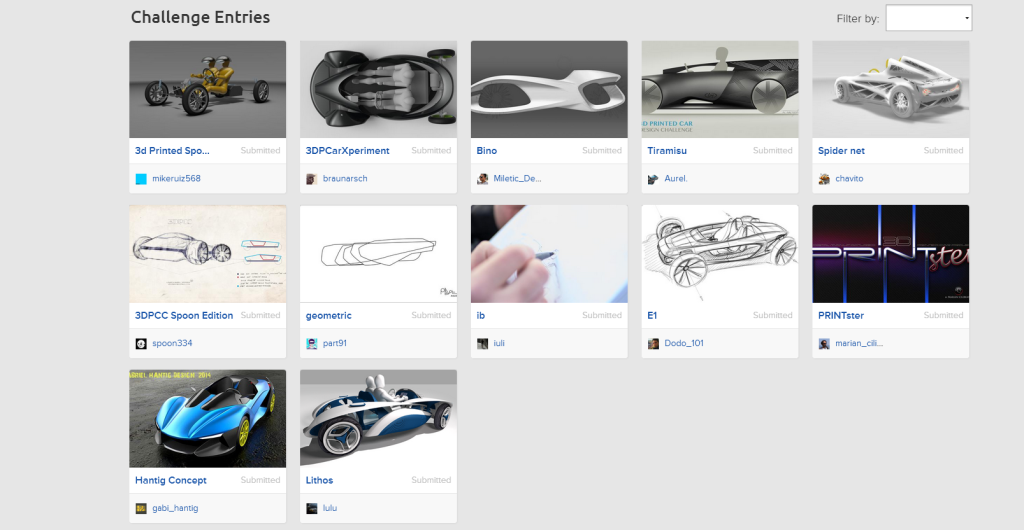 Local Motors will be launching their first 3D printed, electric car by the years end, but they want input from the worldwide community. That's why they have announced the '3D Printed Car Design Challenge', which will run until May 13, 2014 and offers over $10,000 in prize money to winning entries.
The final production car will be built via a joint effort between Local Motors and the US Department of Energy's Oak Ridge National Laboratory (ORNL). They will be using a unique additive/subtractive machine being developed at ORNL to construct the electric car.
"Historically, producing a new vehicle from a new design has represented a significant investment in tooling and a large commitment in time to integrate multiple structures and components," said Jay Rogers, Local Motors CEO. "This effort to design and deliver the first co-created vehicle using this digital technology and manufacturing process could change the process and speed in which vehicles are designed and built."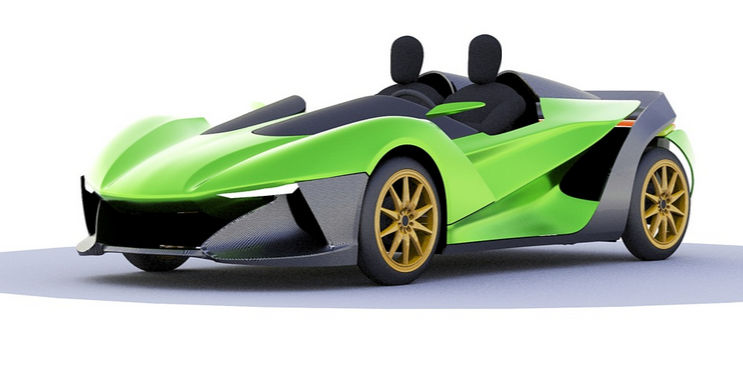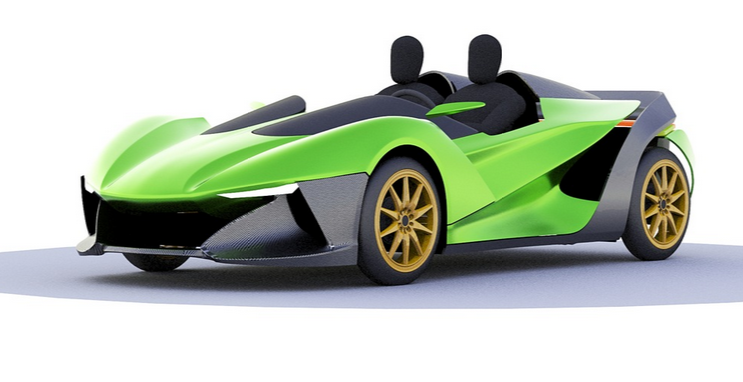 Designers are given a set template that they have to design around. The location of the motor, battery and passengers is frozen and cannot be changed. It will also have to seat two people, have four wheels, and the wheels, tires, batteries, and suspension components should not be changed. The designers main job will be to create the exterior and interior of the car.
The community will be able to vote for their favourite design from the 17th of May onward's and the winners will be announced on May 30, 2014. First place will receive $5,000 and a trip to IMTS, where the car will be built. Second place will be awarded to five different applicants and will be worth $1,000. Third place will go to the highest voted design by the community and they will receive $1,000.
Microsoft Bringing 3D Scanning To Windows Phones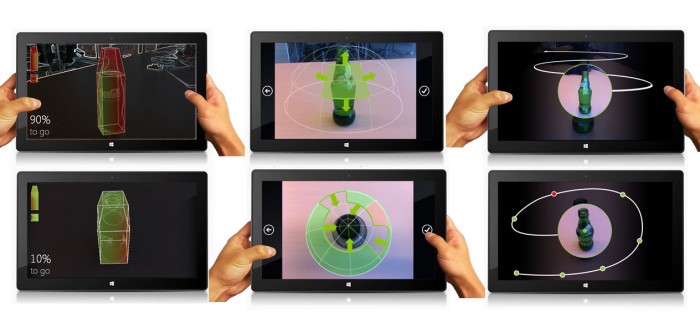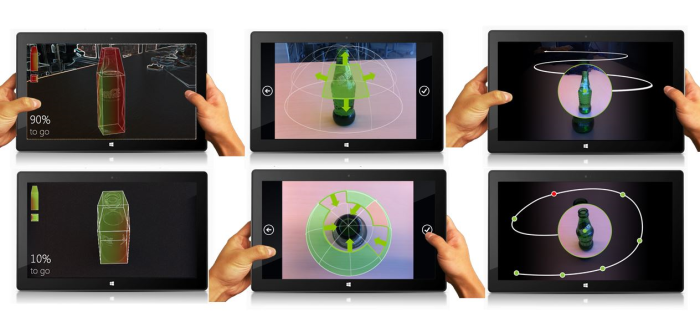 Microsoft was one of the first big tech giants to vest their interest in 3D printing when it released its 3D Builder App and when they announced native 3D printer support in Windows 8.1. Now, the company is looking to bring 3D scanning to mobile users through what they call their Skynet UI.
The 3D scanning interface will be available on Windows Phone devices and is capable of producing high-quality 3D models from the standard RGB camera that comes with most smartphones. Microsoft said "The Skynet UI design aims to enhance user experience to lower the barriers between common consumers and 3D reconstruction."
Apparently the process will be similar to how the panorama photograph ability works on Windows devices. For example, users could take a 360 degree photo of their face and the images would be stitched together to make a 3D model. The program will also give you cues on when to take a photo and when to move the camera. After the 3D image is created, it can be sent directly to a 3D printer.
Watch the video below to see how Skynet UI works. Find out more on Microsoft's blog.
This post brought to you by Christchurch SEO
Warning; 3D printers should never be left unattended. They can pose a firesafety hazard.