3D Printer Plans News Round Up For Wednesday 26/03/2014
3D Insider is ad supported and earns money from clicks and other ways.
MadeSolid Taking Pre-orders For PhoenixCast Resin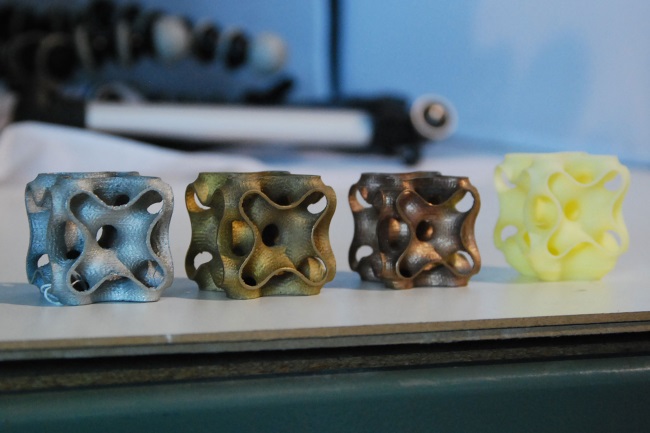 This year could be the year of SLA, resin based 3D printers. A number of key SLA patents have expired or will be expiring this year and a whole host of new printers are going to be released, including the Pegasus Touch from FSL3D and the XFab from DWS.
Filament for traditional FDM 3D printers comes from a wide range of sources and manufacturers, but there are limited options when it comes to buying resin for SLA machines. That's why MadeSolid has been developing a variety of new resin based printing products. MadeSolid's MS Resin and Investment Casting Resin's are less viscous than most other resins, making them easier to work with. The MS Resin is formulated to give a unique matte surface finish and comes in black, white, pink and blue. The Casting Resin is designed to leave no ash or residue after burnout.
Prices start at $99.99 per litre for the MS Resin, while the Casting Resin is priced at $199.00 for 500g. The resins are compatible with a number of SLA printers including the Form1, the B9 Creator and the Muve3D.
http://www.youtube.com/watch?v=6X-kSMf16gE
BEETHEFIRST Desktop 3D Printer Expands Beyond Europe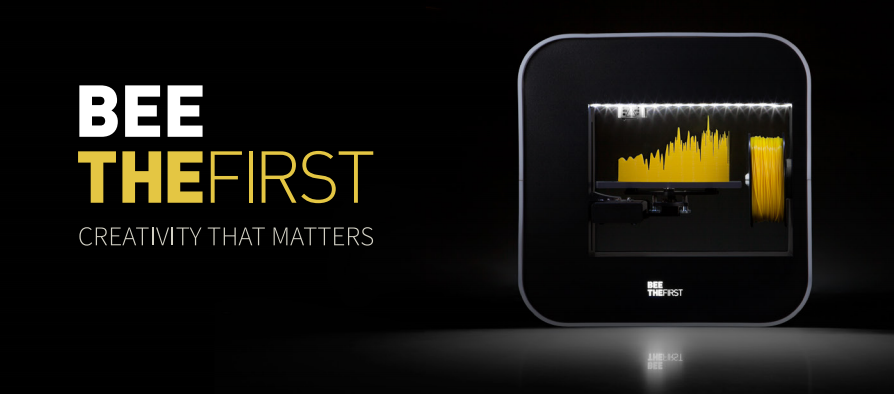 The beautiful BEETHEFIRST from BEEVERYCREATIVE has found a US re-seller.The Portuguese 3D printing company has been looking to expand beyond Europe for some time and now DesignBox3D, a US company that also sells Afinia, MakerBot, 3D Systems, and CEL desktop 3D printers, has announced they will be carrying the BEETHEFIRST.
DesignBox3D are now accepting pre-orders through their site for a price of $2,449. Located in North-East Ohio, DesignBox3D is quickly becoming renowned for their adoption of up coming printers from small startups such the UK's CEL and their Robox 3D printer. On Saturday, March 29th, DesignBox3D will be demonstrating the BEETHEFIRST at the Cleveland Mini Maker Faire.
Shipments Begin For 3D Systems Projet 1200 SLA 3D Printer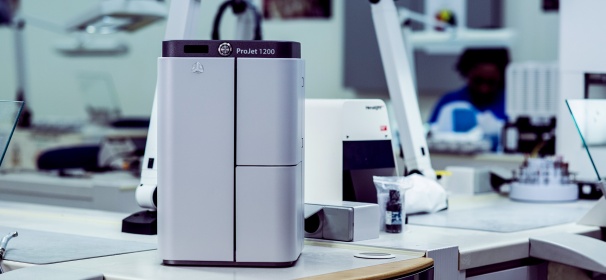 3D Systems was on a roll earlier this year, announcing a multitude of 3D printers at CES and Euromold. The first of their newly announced 3D printers to ship is the much anticipated Projet 1200 SLA 3D printer that looks set to compete with the Form1.
The Projet 1200 has been developed to produce high quality models for the medical industry or for anything that requires highly detailed prints. With a build volume of 43 x 27 x 180mm (1.69 x 1.06 x 7.08 inches), the Projet 1200 won't be building anything big, but the 30 micron layer resolution and 585 dpi resolution will certainly be an eye catcher for some. The printer is also outfitted with LAN and USB connectivity, while a filament cartridge system will simplify the printing process.
Potential customers can pre-order the Projet 1200 on 3D Systems' website for a price of $4,900.
Warning; 3D printers should never be left unattended. They can pose a firesafety hazard.