3D Printer Plans Top Ten Most Anticipated 3D Printers
3D Insider is ad supported and earns money from clicks and other ways.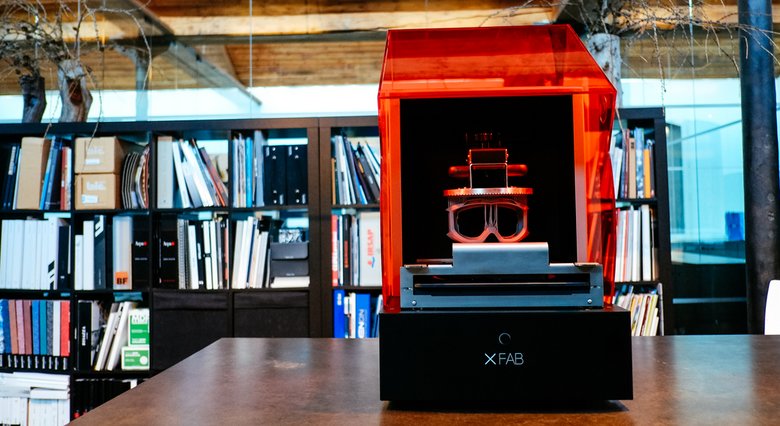 DWS Labs' XFAB 3D printer is probably our most anticipated 3D printer. The prospect of being able to print in multiple materials at a very high printing resolution really excites us. DWS claims the printer will be capable of printing at a 10 micron layer height resolution with a build volume of 180mm high by 180mm in diameter.
The multi-material SLA printing process is the most interesting part about the XFAB. Currently, the XFAB has a total of nine different materials that can be used with the printer when it launches, including ABS-like grey, rubber materials and a ceramic material.
For those interested, the XFAB is predicted to cost around $5,000, although the company does plan to launch a smaller version at a later point for around half the price. Deliveries will begin later this year.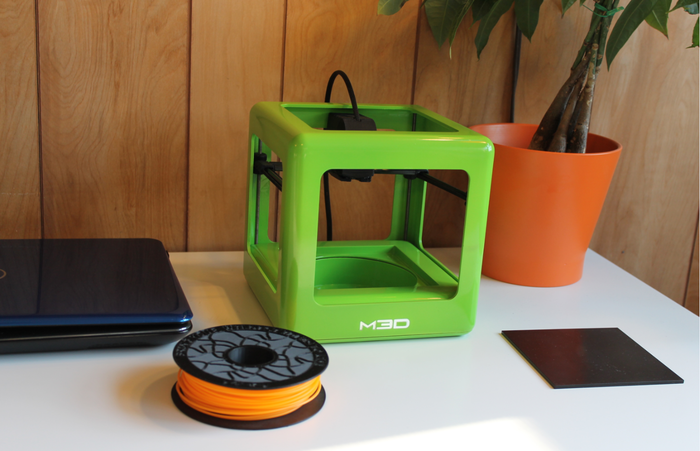 The Micro 3D Printer from M3D was a massive hit on Kickstarter when it launched on the crowdfunding website earlier this year. At $199 to $299 the low cost Micro 3D printer was snapped up insanely quickly and the company managed to raise over $3.4 million.
So apart from the great price, what makes the Micro 3D Printer so great? Well, it's really al the awesome specifications and features the team at M3D have managed to cram into such a small, cheap printer. The print resolution is an impressive 50 microns and the total build volume is 109x113x116mm, which is mightily impressive considering the total printer size is 185mm cubed.
Kickstarter backers will receive their Mirco 3D printer's over the coming months, while the retail model will be priced at $349 and will ship February 2015.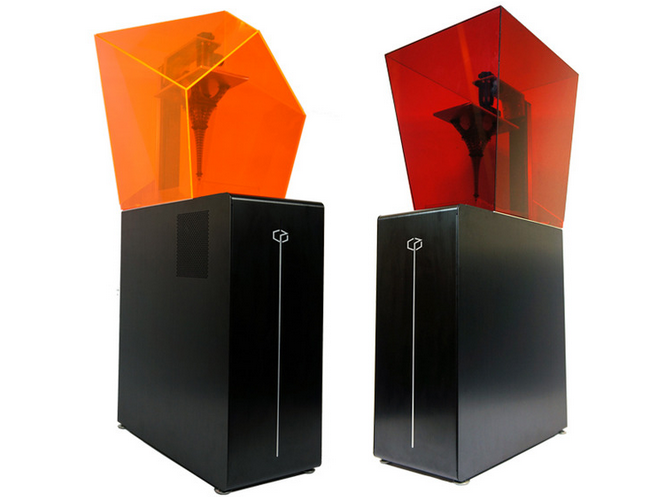 Kudo 3D's Titan 1 SLA 3D printer is another Kickstarter success story. The printer was funded in two minutes and raised nearly $700 thousand. The Titan 1 is one of many new SLA 3D printers to follow in the steps of FormLabs Form1 3D printer, however while some have failed to impress, the Titan 1 looks set to be a real winner.
The Titan1 features a bottom-up SLA printing configuration with the company's own PSP (Passive Self-Peeling) technology. PSP improves print speed and simplifies the SLA printing process.  Kudo 3D have managed to squeeze an impressive 37 micron XY resolution and a Z resolution of 1 micron from the Titan 1. The team at Kudo 3D have achieved this by utilizing a 1920 x 1080p projector, along with high quality hardware. Additionally, the build volume is on the larger for SLA printers at 192x108x243mm.
Prices start at $2,899 for the Kudo 3D Titan 1 with an estimated shipping date of December 2014.
http://www.youtube.com/watch?v=jMyNvgjOR3g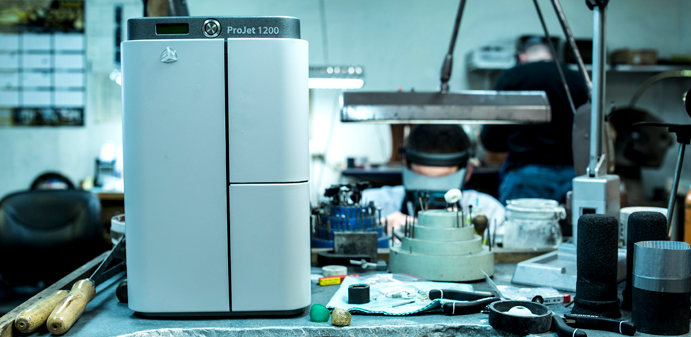 3D Systems commercial range of SLA 3D printers has typically been limited to the realm of big or specialized companies. Earlier this year however, 3D Systems announced the development of a low-cost SLA 3D printer perfect for small, detail rich parts like jewellery models or dental wax-ups. While the ProJet 1200 has already shipped, we still feel that it deserves to part of this list.
The 3D Systems ProJet 1200 delivers outstanding part accuracy and surface finish that rivals some of their more expensive machines. With a build volume of 43x27x150mm you won't be building any large objects, although buyers of the ProJet 1200 probably won't be building quadcopter parts or massive Yoda head's with it. The layer height resolution is 30 microns and the printer prints at a resolution of 585 dpi, making the ProJet one of the highest quality 3D printers under $5,000.
At $4,900, the ProJet 1200 will definitely turn away your average 3D printing enthusiast or buyer; however small businesses or those looking for small, high quality prints won't find the 1200 lacking.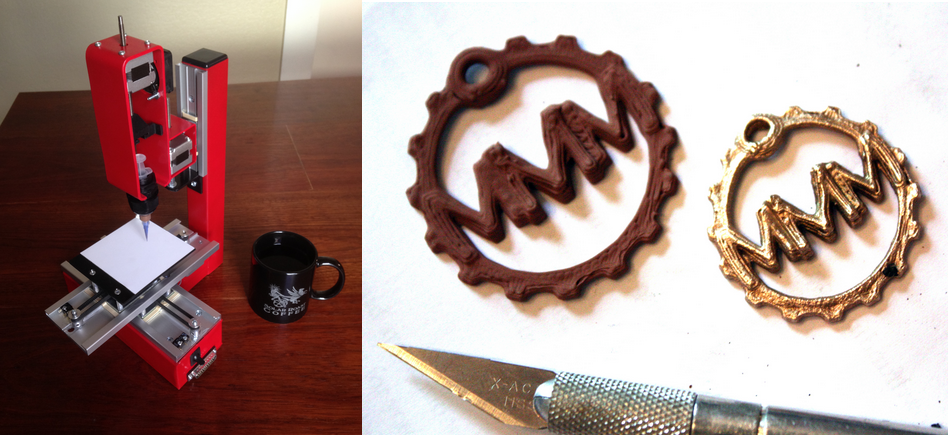 The Mini Metal Maker 3D printer from David Hartkop and Ben Aiken is really the wild card on our list. It's the only printer capable of making objects in metal and it raised nearly $35,000 on Indiegogo last year.
To print in metal, David Hartkop and his team developed specially formulated metal clay that produces solid metal components, without the need for expensive laser sintering machines. The 'metal clay' is widely used in the jewellery industry and when heated in a kiln (600 – 900 degrees Celsius) the binder burns away and a metal part is formed. A total build volume of 60mm cubed will be great for small pieces like jewellery and while the print resolution isn't going to be up to par with traditional FDM or SLA printers, the metal printers still makes decent objects.
Many of the printers on our 'Most Anticipated' list improve on existing designs or ideas; however the Mini Metal Maker provides something truly unique at a price of around $1,500 to $2,000 (Indiegogo prices).
http://www.youtube.com/watch?v=RtpoxyRfdxA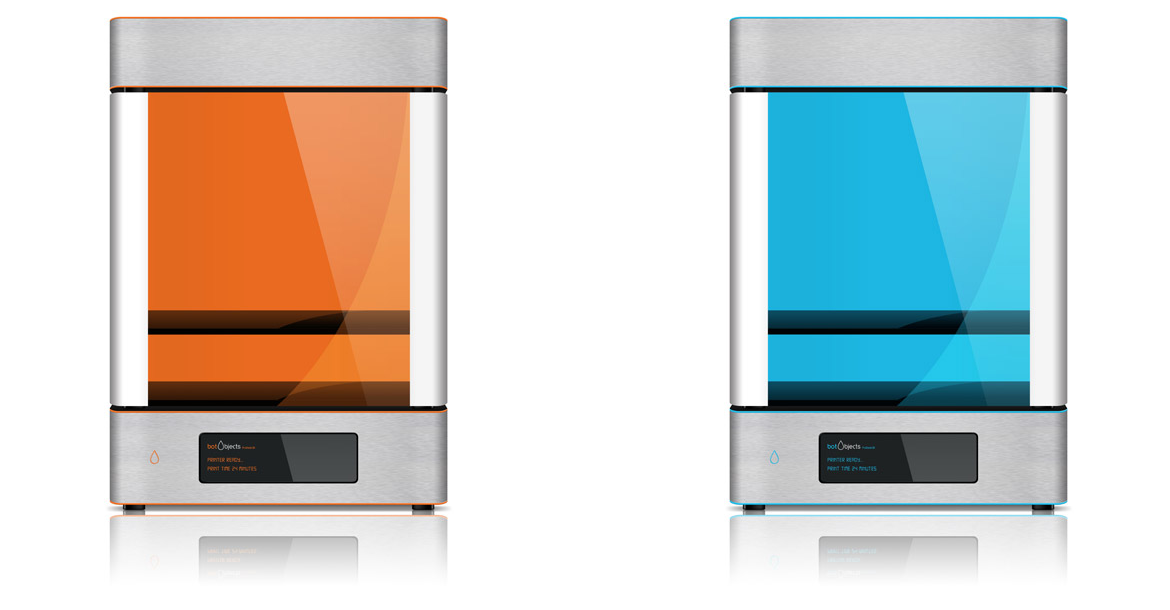 The ProDesk3D from BotObjects was surrounded by controversy when it was announced last year. A full colour desktop 3D printer for under $5,000 sounded too good to be true and for many it was. Fears that the printer was a scam were alleviated this year when TechCrunch got an inside look at the colour printer and we really can't blame the London-based company for wanting to keep the design a secret.
BotObjects' Prodesk3D is really the first consumer level desktop 3D printer capable of printing in full-colour. Most of the intricacies are a trade secret; however we do know the printer uses a proprietary 5-colour PLA cartridge system that mixes the primary colours to allow for full-colour printing. Additionally, the ProDesk3D will be capable of printing at an impressive 25 microns and it can also print support material in PVA. Automatic calibration will simplify the printing process and comes as standard.
Prices start at $3,249 for the base model Prodesk3D and the PLA cartridges will set you back $24.95 and they come with around 45m of filament on them.

XYZPrinting's Da Vinci 1.0 was a massive success this year when it launched at $500. A build volume of 200mm cubed and a print resolution of 100 microns means that the Da Vinci 1.0 can put printers four times the cost to shame. To celebrate the success of the Da Vinci 1.0, the Taiwanese company announced a number of new printers including the Da Vinci 2.0 Duo.
The 2.0 Duo is essentially a 1.0 with dual extruders and a slightly smaller build volume. It has a maximum build volume of 150x200x200mm and the Duo retains the 100 micron print resolution. Dual extruders enable multi-colour printing and the company has included a few automatic calibration tools to make life easier.
Just like the Da Vinci 1.0, the 2.0 Duo will surely be a winner for those on a budget. At $649 you really can't go wrong with a printer with dual extruder technology and automatic calibration.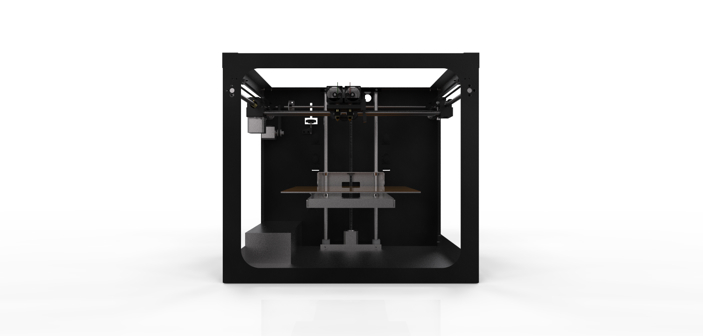 Solidoodle's two new Workbench 3D printers replace the outgoing Solidoodle 4 as the company's flagship model. Up until now, Solidoodle have only produced single extruder printers; however with the announcement of the Workbench range a number of months ago that has all changed.
The Workbench range consists of two models, the Workbench Apprentice and the Workbench. Both printers come with dual extrusion capabilities; however the Apprentice has a smaller build volume of 6x8x8 inches as opposed to the Workbench's 12x12x12 inch build volume. Both are capable of printing at 100 microns and both have heated build plates. Apart from the larger build volume, the top model Workbench model also comes with SoliTouch (automatic calibration).
Most will probably find the Apprentice's $699 price tag more attractive than the Workbench's $1,099 price point, although the 12 inch cubed build volume will certainly be put to good use for some on the top tier Workbench.
http://www.youtube.com/watch?v=b2yylD9LPMY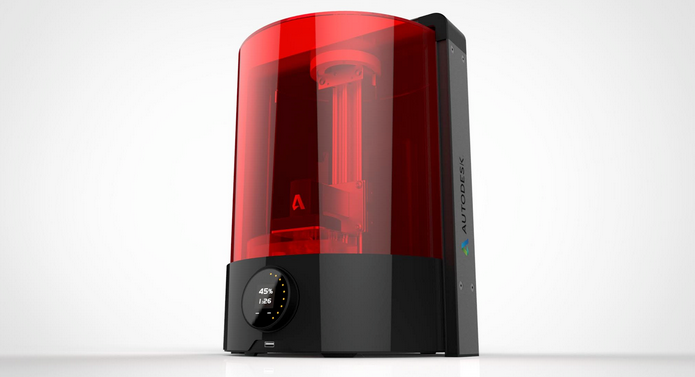 Autodesk is a major player when it comes to 3D modelling and design programs; however the company generally steers clear of hardware based products. This all changed with the announcement of a new 3D printer in development at Autodesk that looks set to really shake up the prosumer market.
There really isn't a whole lot of information about the new printer from Autodesk. We do know that it will use DLP/SLA printing technology, be somewhat open-source and will cost around $5,000. Additionally, MadeSolid managed to get a hands-on experience with the printer. They tested the printer at an XY resolution of 50 microns and a Z layer height resolution of 20 microns. The print speed was also tested at an impressive 72mm per hour.
Autodesk's printer probably won't be available for some time; however we're sure it will be well worth the wait.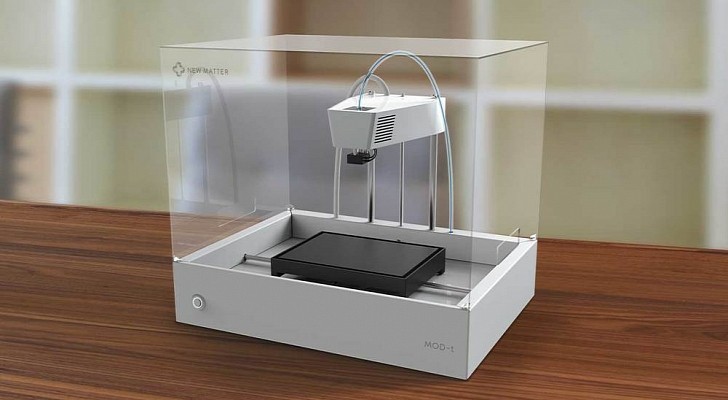 New Matter's MOD-t raised over $680,000 on Indiegogo earlier this year and is another printer aimed squarely at the entry level market. The MOD-t was built around a simplistic 2-axis motion system design that reduced the number of components needed to make the printer. A 2-axis design moves the supports and the build plate simultaneously for more consistent printing.
As an entry-level machine, the MOD-t boasts some impressive specs. The build volume is decent at 150x100x125mm and the 200 micron layer resolution will let you produce some fairly detailed objects. New Matter has developed their own software specifically for the MOD-t and it can be connected wirelessly to most computers.
The MOD-t is available to pre-order at $319, with a estimated shipping date of May, 2015.
Wrap-up
There are so many 3D printers being announced at the moment that it is impossible to list all the ones we are excited about. This is just a taste of what's to come for the consumer/prosumer 3D printer market and we understand there are a number of printers that we have left off this list that are worthy to be on it. Whether you're looking for a cheap, entry level 3D printer or a higher quality machine, you will almost certainly find something that tickles your fancy in the coming months.
Warning; 3D printers should never be left unattended. They can pose a firesafety hazard.